Three Premium members will automatically be entered to win a Col'Cacchio voucher valued at R500 each!
COL'CACCHIO PIZZERIAS CELEBRATE LOCAL COMMUNITIES WITH #MyColCacchio
Across the diversity of South African communities, we've stood the test of a global pandemic – and guess what? We're still standing! That's the true spirit of our country – when the going gets tough, we roll up our sleeves and give strength to our communities. Col'Cacchio Pizzeria, the country's favourite local gourmet pizzeria is celebrating this warm heart of our nation with its #MyColCacchio initiative.
South Africans are invited to come together at their neighbourhood Col'Cacchio and enjoy the featured Limited Edition pizza or main meal that is highlighted for its sensational Italian flavour and South African flair during #MyColCacchio.
Col'Cacchio co-founder and CEO Kinga Baranowska says: "Fans will be delighted to come out to their local Col'Cacchio Pizzeria to relish the great atmosphere and a delicious, exclusive meal sensation. Our family of staff are waiting to welcome them back with our famous Italian flavour and local flair. It's a chance to have some fun, support the hard-hit restaurants in our communities while giving back to a local charity."
With every sale of the limited edition #MyColCacchio meal until 31 October 2021, R5.00 will be donated on your behalf to the selected charity in the community.
Countrywide there are several #MyColCacchio meals curated to tingle the taste buds of their communities. Jo'burg's Northern Suburbs can celebrate their unique local flair as the sensational Gnocchi Manzo Ragu takes the spotlight during #MyColCacchio. This delicious special of gnocchi with slow-cooked, pulled beef short rib in red wine sauce topped with Italian parmesan is the exclusive #MyColCacchio meal at Benmore, Bryanston, Hyde Park and Northcliff Col'Cacchio pizzerias.
A R5.00 donation for every Gnocchi Manzo Ragu #MyColCacchio meal will support the Ikemeleng Foundation. Ikemeleng is a youth-led organisation founded after investigating and observing the needs faced by the community of Diepsloot. They get involved in projects to build food gardens; provide for basic needs and services and establish soup kitchens to help feed the community.
With mozzarella, lamb stew, balsamic cherry tomatoes, garlic, spring onion, basil and basil pesto mayonnaise, the La Zizou Pizza is the epitome of Gauteng local flair. Choosing the limited edition La Zizou Pizza at the Dainfern or Waterfall Col'Cacchio restaurants will raise a R5.00 donation per meal for Husky Rescue, an all-volunteer rescue and adoption organisation that has developed a rescue program to accommodate unwanted, abandoned and very often abused dogs.
Enjoying the #MyColCacchio La Zizou Pizza at Brooklyn or Montecasino Col'Cacchio Pizzeria will see the donation going to Ekukhanyeni Relief Project. This organisation focuses on community upliftment in poverty stricken informal settlements surrounding Johannesburg.
The sensational Gnocchi Spicy Chicken is central Jozi's #MyColCacchio limited edition meal. This Halaal-certified special of gnocchi with butter chicken, green pepper, masala spice, chilli flakes, coriander and yoghurt is the exclusive #MyColCacchio meal at the Norwood Col'Cacchio Pizzeria.
A R5.00 donation for every Gnocchi Spicy Chicken #MyColCacchio meal will support Rise Against Hunger, a volunteer-based meal packaging and results oriented nutrition programme.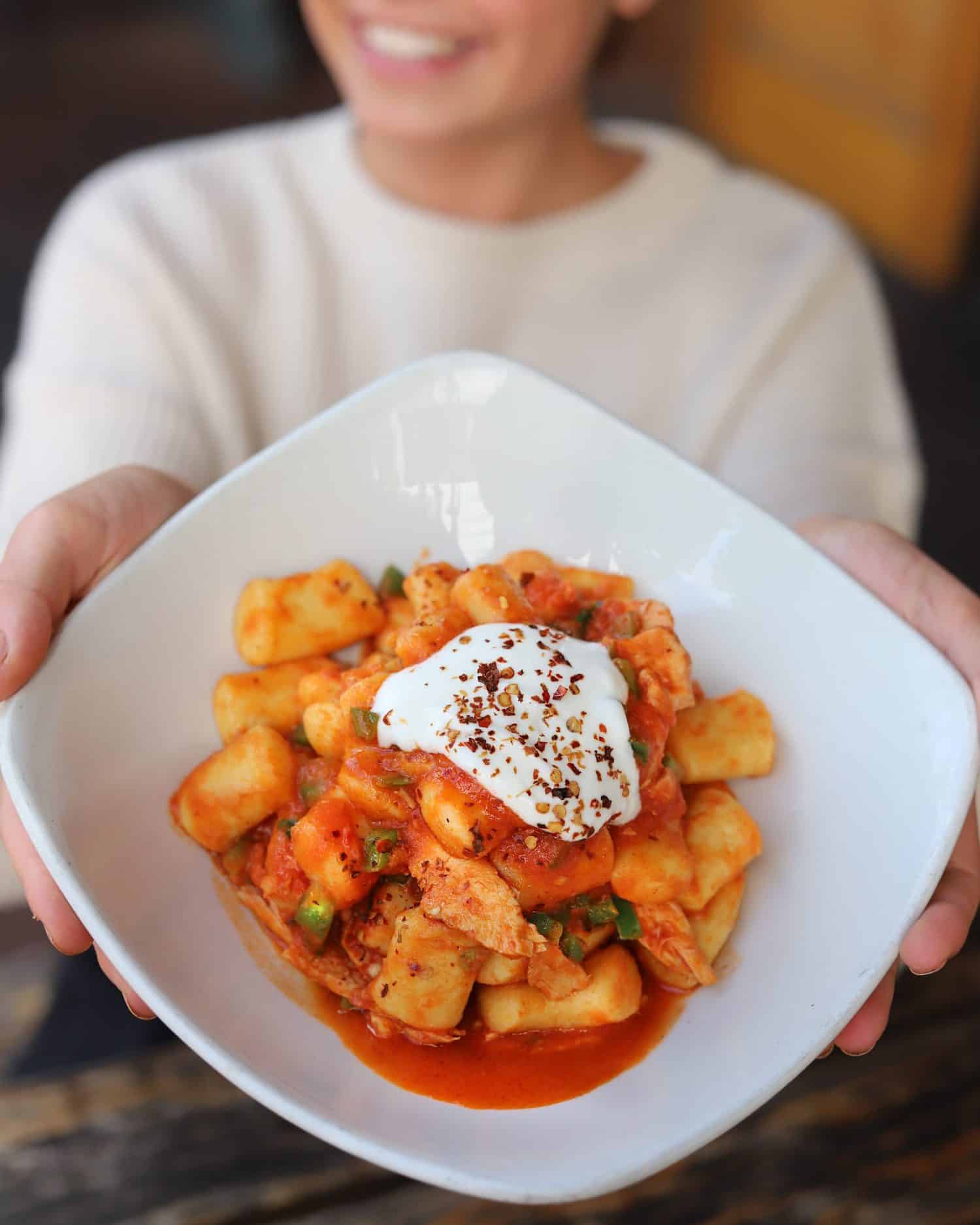 Krugersdorp can celebrate its unique local flair as the popular Lamb Shank special takes the focus during #MyColCacchio.
A traditional South African favourite, this melting lamb shank is cooked in the pizza oven with fresh tomato, peppers, wine and herbs and served with mashed potato, and is the #MyColCacchio meal at the Silverstar Casino Col'Cacchio Pizzeria.
A R5.00 donation for every Lamb Shank #MyColCacchio meal will support Seeds of Africa, a community upliftment intervention, aimed at driving skills, enterprise and supplier development as well as socio-economic development.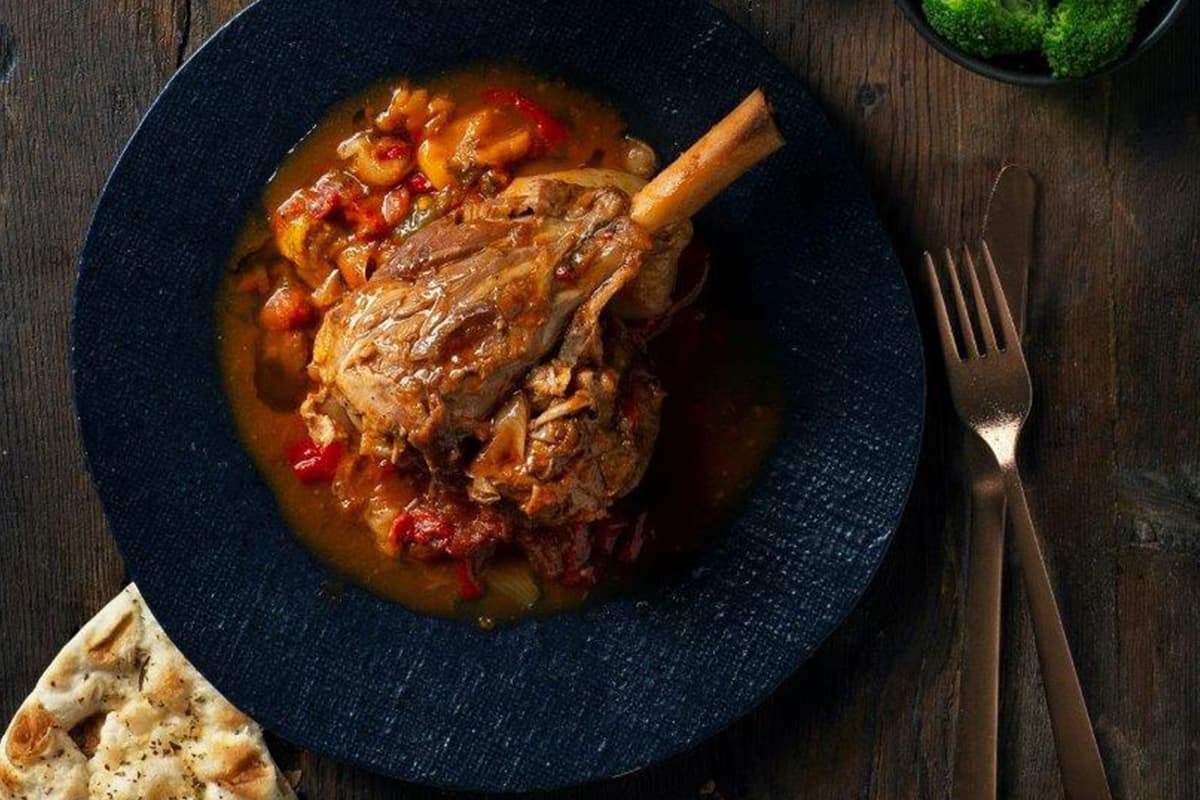 Each restaurant's local dish boasts delicious gourmet flavours that will leave you understanding why Col'Cacchio is the reason South Africans crave pizza.
Get together with your family and friends, with great food and ambiance while contributing to positive change in your community. #MyColCacchio is all about bringing people together, one great pizza at a time!
Competition closes Sunday, 3 October 2021 at midnight.
Ts&Cs apply. Competition will run online and in print. By entering the competition, you accept The Citizen's standard terms and conditions. Premium members get an automatic entry to all citizen.co.za competitions.
Enter now by completing the form below: