Such fashions illustrate the class division of old and new Africa. These images have been appropriated to suit today's hipster rejection of convention, with popular accessories including old bicycles, film cameras, eight-track recorders, record players and classic television sets.
Bongani Tambo, organiser of the Retro Vintage Kolecktion Fashion Week (RVK Fashion Week) cannot readily explain why today's young and hip are constantly looking back to days gone by to inform today's fashion choices. Whatever the reason, retro is fashionable and the RVK Fashion Week intends to pay homage to this style of expression, which is very personal for Tambo.
"Our initial intent with this fashion week was to provide a platform where young designers could showcase their work," Tambo says.
"I was always around my grandparents growing up and I admired their style from a young age. That stuck with me, though the trends kept changing as the years went by. That is how I have always expressed myself and it is who I am. It is not just something that is cool at the moment or a trend for me."
The RVK Fashion Week will feature talent from outside South Africa, prominent names who cut their material to an old school beat with countries like Namibia, Tanzania, Malawi, Nigeria and Mali represented alongside local designers.
Although the theme of this year's event is English Vintage And African Prints, the movement strives to create an awareness and knowledge of African designers. It is through fashion that an exchange of ideas and knowledge of other African countries can be explored. Creative trends are often tied to the socio-economic and political mood of the country in which they are birthed, and on this occasion the platform for the dialogue will be provided by fashion.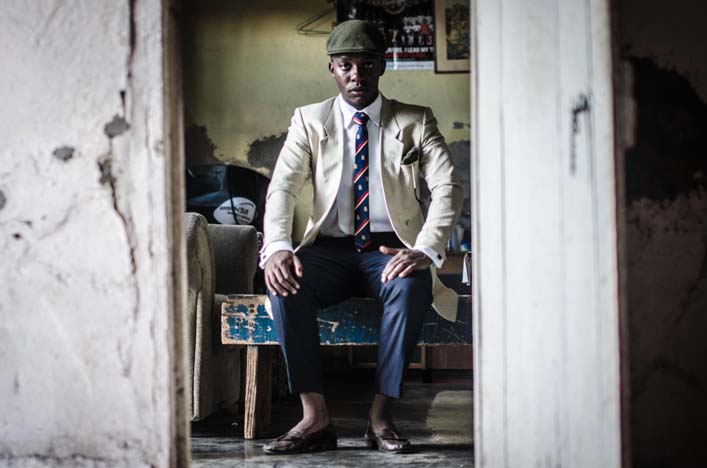 "More than the clothes on offer that will be showcased by the various designers, this show brings with it a consciousness of Africa through fashion," says Tambo.
"African prints are already popular in national retail stores and this always leads to questions about which region or tribe they represent. It is good to see youngsters concerned with their continent and yearning to learn more about their roots."
The English theme for the event unwittingly extends to paying homage to the former colonial masters and how their clothes became part of their national pursuit of "civilising" the world in their own image.
"The show still has a lot to do with Africa," contends Tambo.
"We chose that theme to make sure that the showcase is specific and that whether we like it or not, the English form a part of our history and in some instances a part of our present."
What makes this event unique, asserts Tambo, is that it goes beyond the trend of merely noting trends in Europe and America and then importing them to South Africa as is. RVK Fashion Week is at its core grappling to form an identity inclusive of all that suggests to represent Africa.
"We are always a season behind in South Africa, and whatever trends pick up overseas, you will surely see them in South Africa in a short space of time," explains Tambo.
"So what we are trying to do is to look within ourselves and the continent and embrace our styles which are unique to us because creativity exists in abundance on this continent."