This month five of South Africa's most innovative and talented artists were announced as the next Standard Bank Young Artist Award winners.
Since 1981, the awards have served as a marker for the artistic work that's being created, and aspired towards, throughout the country.
This year's batch of winners prove that the awards still seek to reward passion, dedication and a desire to carve out new ways of creating and engaging with art and the world around us.
The young artists receive a cash incentive as well as a commission to premiere a new work or exhibit on the main programme of the 46th National Arts Festival, taking place in Makhanda (formerly Grahamstown) from June 25 to July 5 next year.
Here are the five artists who are set to shake up next year's art festival.
Visual art – Blessing Ngobeni
Blessing Ngobeni is a fine artist who strives to simultaneously uplift others, while challenging the status quo through his art.
Using painting, sculpture, video, audio installations and live performance, Ngobeni speaks truth to power, continually highlighting and questioning corrupted systems of power in SA. He also mentors and provides support for young artists.
Theatre – Jefferson Tshabalala
Jefferson Tshabalala is a writer, director, performer, and the founder and owner of the live arts production house, Kiri Pink Nob Arts (Pty) Ltd.
Tshabalala merges poetry, hip-hop, comedy and traditional dramatic arts to communicate nuanced and far-reaching stories. His recent work Ekasi Lam – An Ode to Kwaito premiered at the 2019 National Arts Festival.
Music – Nthato Mokgata
Nthato Mokgata is a musician, artist, producer, rapper and singer-songwriter. Through his solo career and projects such as Batuk and Fantasma, he has toured the globe extensively.
He is also the director of Future Sounds of Mzansi, a documentary exploring South Africa's cultural landscape, 20 years into democracy.
Jazz – Sisonke Xonti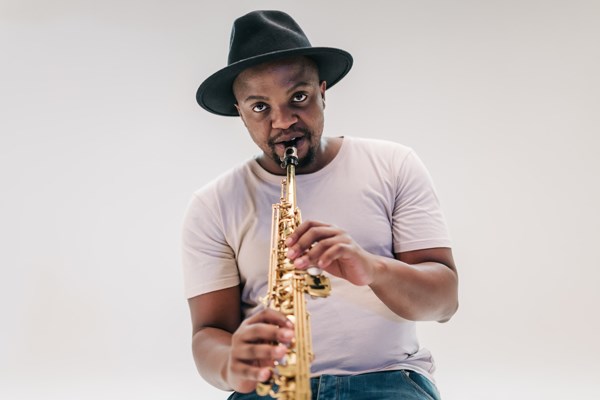 Sisonke Xonti is a jazz saxophonist, composer, and bandleader.
A passionate collaborator, Xonti has worked with, and performed alongside artists like Hugh Masekela, Lira, Bokani Dyer and Simphiwe Dana, to name a few. His full-length album, Iyonde, was released in 2017.
Dance – Sisonke Xonti
Lulu Mlangeni is a dancer, teacher and choreographer. Mlangeni's practice incorporates a strong element of texture to the art of movement and has seen her perform on stages across the world.
Her recent piece, Confined, is inspired by political stalwart Winnie Madikizela-Mandela.
For more news your way, download The Citizen's app for iOS and Android.