EFF leader Julius Malema is turning 40 today and even before his birthday he was trending, with birthday messages pouring in from party members.
They say life begins at 40 but looking at how eventful Malema's life has been, it started a very long time ago if you look at his ties with old-timers like former president Jacob Zuma.
As Malema celebrates the fourth decade of his life, we look back to some of the funniest and more controversial statements he has made, leaving South Africans either pissed off or wanting to throw confetti over him because he made so much sense.
"Jacob Zuma built a R2 million swimming pool, but no one in the family knows how to swim."- 2013
Yes, Julius looks stubborn and comes across as a rebel but he made so much sense with this statement. Just think how many families R2 million can feed in our country? I hope while Julius had tea with Zuma recently, he told his old buddy, that the pool was a serious waste.
"I want the parents to touch each other without the disturbance of the children. I want you to reproduce…we want you to be a proper family with a proper roof."- April 2016
Julius was arguing that more proper houses need to built in South Africa but did he have to be this graphic and intimate about it?
"I am happy to report to you that Parliament is no longer a sleeping place… They used to sleep in Parliament, but we have woken them up… Even [president Jacob] Zuma used to sleep in Parliament, but today the old man is always awake because there is no bed of roses for Zuma in Parliament."- April 2016
And ever since then, Parliament has become a hive of activity, especially at the State of the Nation Address with the EFF causing sheer anarchy. This year, Parliament wasn't the usual soiree and yet again became a sleepy place, thanks to Covid-19.
ALSO READ: ANALYSIS: God help me, I agree with Julius Malema
"Today is officially five years and still going strong. The beauty of making your girlfriend a wife, love you, Mama of the boys. She's perfect and married madness; we thank you for being brave, my friend."- December 2019
This was a message Malema posted on Instagram to his wife on their fifth wedding anniversary. When Julius said he was tying the knot, many were in shock as they thought he was married to the "politricks" of this country. He's actually a romantic who acknowledges that he has a crazy side to him. We couldn't agree more.
View this post on Instagram
And last but not least… who can ever forget when Julius himself threw out a BBC journalist during a press conference while he was still the leader of the ANC Youth League. As a journalist in the room, the memory is deeply etched in my mind. It was horrible, sad, embarrassing, tortuous, heated, it was a mess!
"Here you have to behave or else you jump. Don't come here with that white tendency, go out bastard, bloody agent!"- April 2010
For more news your way, download The Citizen's app for iOS and Android.
---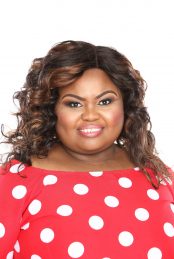 Nonzwakazi Cekete is a media professional and has more than 15 years of experience as a journalist and editor. She has worked across multiple mainstream newspapers and magazines in South Africa.