Let's take a look at Refiloe Phoolo's achievements in 2015, we might run out of space if we write about all his achievements. In 2015, Cassper Nyovest's beef with AKA made him some money, according to what he said on MTV. We do not know if we should count that as an achievement but we do know having his own camp paved way for him.
Let's also not focus on the countless awards he won just in 2015, they deserve a post of their own. Cassper Nyovest in 2015 bought a house, a beautiful and big one. He bought a BMW and showed it to his fans, he does share good news with his fans.
He then went on to fool the rest of us by making us think he was engaged to Boity, we were happy for them but then we got wondering, when did they start dating? It turned out Cassper was finally asking Boity out, she said yes.
Cassper then shared his big news of wanting to fill up the dome, it was big, the rest of us were wondering if he could make it. Well, Cassper made history, he filled up the dome, on the same day, Refiloe went gold.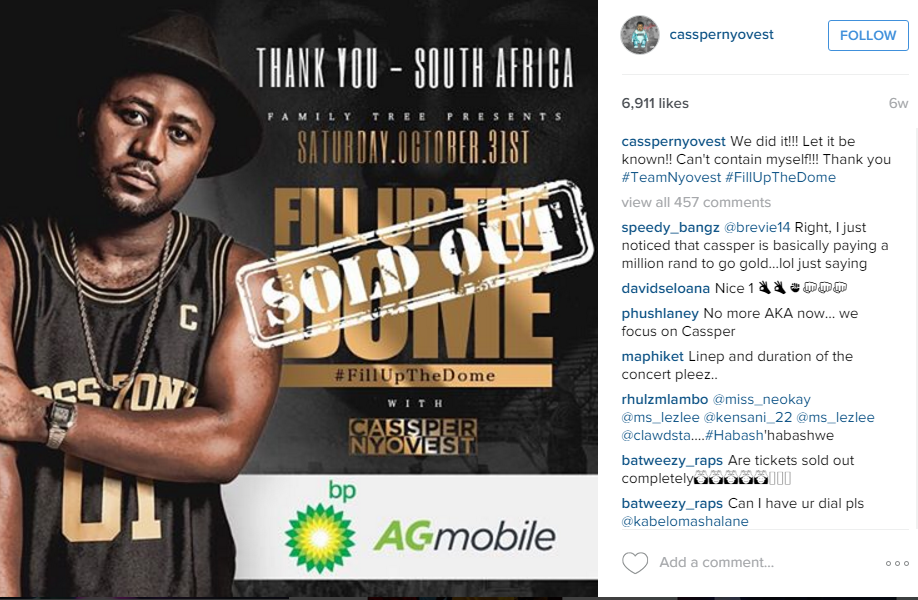 He went on holiday with his girlfriend Boity and shared the pictures on Instagram, they were amazing. He then shared a picture of a Rolce Royce, a beautiful one, we hoped it was his but he never confirmed it the same way he shares all his other achievements.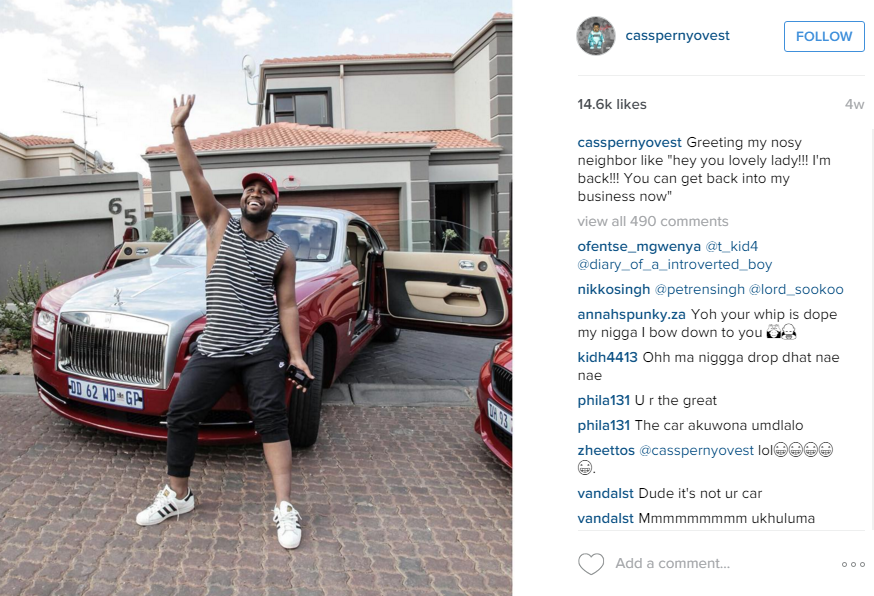 And then today he just tweeted that Refiloe went platinum and his goal is now double platinum.
2 platinum albums back 2 back. I couldn't ask for a better fan base. Let's keep pushing. The goal is double platinum!!! #Refiloe

— R.M Phoolo (@casspernyovest) December 10, 2015
He's also hoping to fill up Orlando Stadium next year. Let's see if 2016 will be Cassper Nyovest's year. Did we mention the deal he signed with MTN? Like we said, these are not all his achievements, let's just focus on these for now.