Thumping beats and a feeling of being in a musical trance is what the experience of being at Ultra SA feels like.
Described as the ultimate musical festival and the biggest in South Africa, Ultra SA takes place this Saturday at the Nasrec Expo Centre in Johannesburg.
The event is organised by Samsung, who have added a local element to the festivities with stages called "Resistance" and "Until Until" and the hip-hop stage, which promises to cater to both local and international audiences.
Resistance was made popular by DJ Black Coffee and further strengthened by local spin masters including DJs Da Capo, Kusasa and the now-rebranded Themba (Euphonik).
Meanwhile, it's said that Themba and Euphonik could be two completely different people. Themba's set, it's reported, is slightly different to Euphonik's, and is a new musical experience.
It's not often a festival of this magnitude goes so far as to make sure the local audience is catered for, showing its importance for Mzansi partygoers. With Ultra SA fans counting down to the big day, here are some tips on keeping safe and partying responsibly.
Get directions
Download a map on the website. The Nasrec grounds are large and you could get confused and lost. If you are driving, it's important to mark on your map where you've parked. Mobile apps such as Uber gives you a pin where you can mark your exact location.
The stages are set up with different DJs and a map to ATM points, toilets and food areas. There are also relaxation areas set up for revellers to rest their feet.
Keep a timetable
Key DJ sets may overlap each other and the only way to know who plays where, is to log onto the website and find out when your favourite DJ will be on stage. This makes the experience more enjoyable and the planning of where to meet your friends easier.
Wear flat shoes and bear the weather in mind
Wearing heels to a festival can seem like a good idea. It never is, this only works in music videos where the models are leggy and shooting is for a short time. Comfort is in having a good time.
Always have a sweater or a long-sleeve top on standby, as we all know how the Johannesburg weather can be extremely unpredictable.
Go cashless
Ultra SA is usually a cashless event, load all the money you need to order food and drinks onto the card provided by the festival. Loading the night before using the digital app will help you to avoid long queues to the ATM or having to get an eWallet if your cash runs out.
Carry a power bank
The organisers have previously had charging stations but this cannot be guaranteed. Carry a back-up power bank just in case you want to post your exciting experience repeatedly.
Book your Uber
Book your mode of transport – either Uber or Taxify – the night before to avoid a booking rush or not having transport at all on the day. This may also mean you'll have to decide on a time to leave before you go but it'll also save the hassle of having to wait at the petrol station for your Uber to arrive or begging strangers to use their phones because yours has died.
Check which transport service works with the festival on the website or Facebook page as you could also get a discount.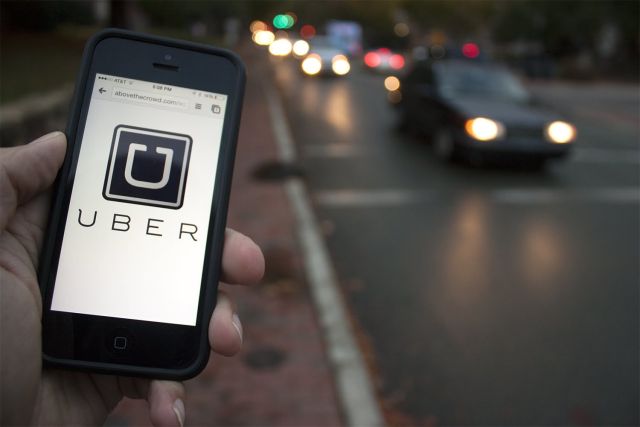 Stay hydrated
Partygoers tend to overindulge and not worry about the after-effects. Take sips of water between alcohol or carry a small refill bottle so that you wind up on a hydration drip the next day. It's not fun having the best night of your life if you can't remember it.
For more news your way, download The Citizen's app for iOS and Android.