The conversation of child care in the absence of the parents is always a difficult one for working parents. The post-maternity-leave phase always has moms confronted with a challenging decision.
Do we choose a nanny, or do we take the child to school? 
Either decision is not without its negatives. 
Let us explore the options that parents have when it comes to taking care of their children when they are not around. 
Creche
According to Child Care Advantage, there are some valuable benefits for children when they attend daycare. Not only do they learn academically, but they can also interact with other adults that are not mom or dad. Kids can build a serious attachment to their parents, which can make it hard for them to relate to other adults. Daycare helps with this. 
Kids can also start building relationships with their peers. Kids yearn for social interaction, and being stuck at home deprives them of this. Kids can learn how to play, relate and share with others their age. They can also learn about themselves and how to navigate difficult situations by being around people like themselves. 
A lot of parents have complained about how sickly kids become when they start creche. This is because there a lot of kids around. If one carries a contagious illness, they can easily pass it to another kid. 
Their sharing habits are also without boundaries. A child can easily share something they have been chewing for the last 10 minutes. GERMS!! These can easily make their round and unfortunately make others sick. 
Kids can also pick up on their peers' habits. Both good and bad. If little Shelley has already been potty trained, then little Lerato, who has not, might want to follow suit. Also, if little Shelley has a bit of a potty mouth, then your little one might be introducing some new words at home. 
Nanny 
Considering you have found a good person either through an extensive interviewing process, an agency or recommendations, this might be a beneficial move for you. Nannies help raise your child in a familiar environment, so they will always feel safe and comfortable. The nanny can also give your child her undivided attention as she deals with them alone. 
A nanny who wakes up one day and decides not to come back can cause quite the inconvenience. Even a latecomer can give parents a headache. If she changes her mind about going to work or doesn't arrive on time, the parents need to adjust their plans. 
The biggest disadvantage here could be your child's deprivation of social interaction. Your nanny might be stimulating your child as much as possible (if they can) but a child needs to interact with other children. This is important for their development. According to the South African College of Psychology, "children learn how to initiate and maintain social interactions with other children, acquiring skills for managing conflicts, such as turn-taking, compromise, and bargaining".
Au Pair
An au pair is typically a young foreign woman who can take care of your children in exchange for money, accommodation, and food. 
In our country, however, she would be the parent's right-hand woman. She would most likely be furthering her studies, be fluent in English and have a driver's license. She would manage the kid's schedules, help them with their homework. She would even liaise with the kid's teachers. 
The most important benefit of having one is that you would have a professional and trained person to take care of your children. Depending on how hectic your schedule is, your kids can have someone tending to their needs and attending to their extracurricular activities. 
Parents will also receive regular feedback about the child's schedule and performance. The kids also get undivided attention from the au pair. 
The issue is when your child forms a bond or an attachment to their caregiver. This can create issues when they would rather be with the au pair and not the parent. This is an even bigger problem when the au pair was a student who now has to move on. Having to let go of someone the child has grown attached to can be challenging. 
The cost element for an au pair can also be a big deciding factor. They are generally quite costly due to their involvement in the kid's life. 
So, choose an option that not only suits the requirements of the family but the pocket too. 
---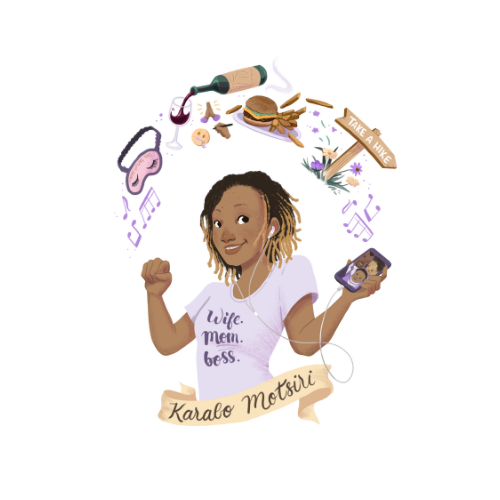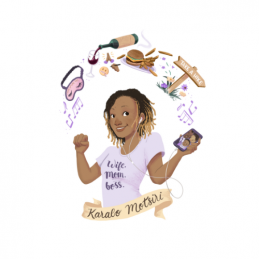 Karabo Motsiri is a first-time mom, over-sharer, lover of life, chronic napper and married to her best friend. She loves a good party because the dance floor is her happy place. She enjoys good food, good conversations, laughs a little too hard, and cries during every episode of Grey's Anatomy. She started her blogging journey because she wanted to share all the ups and downs of being a young modern mama in South Africa. Her blog Black Mom Chronicles has been featured on Ayana Magazine & SA Mom Blog. She has enjoyed airtime on Power FM and frequently writes for the parenting section of Saturday Citizen. She also works with MamaMagic on their Product Awards, Milestones Magazine, Heart to Heart blog, and the Baby Expo, which is South Africa's biggest parenting expo. 
If you found this article useful or interesting, why not subscribe to Parenty's weekly newsletter for a wrap up of that week's best content.