As someone on my own curl journey, refreshing my curls is one of the things I often struggle with as I don't know what to do with my hair the day after it's been styled.
So when I am having a really good bouncy curly hair day, I am worried about how to keep that bounce the next day and how to refresh them.
For me, sleeping with a bonnet or silk pillow is a huge help as a start. Sleeping without it often leaves my hair flat and dull. My hair is finer so that doesn't help either.
What I have noticed is the weather plays a huge role, so dry winter conditions do not help at all, especially for definition, but warmer climates with a little moisture in the air are a dream for my hair.
After a good curly hair day, what works for my hair the next day is:
Make sure to follow a method that works for getting your natural curls defined. For me, light leave-in conditioners mixed with water in a spritz bottle helps before wet plopping my hair – a method where you try to get as much moisture in the hair as possible.
I then add product, and use a diffuser for definition.
A note: Gel, mousse and any kind of additional defining products do not work for my hair.
The next day I follow the following steps after sleeping with a bonnet:
Spritzer bottle filled with water, mixed with a leave-in conditioner and applying this to my hair in areas where it gets easily knotted, usually closer to the crown and the back of the head. I do not apply to my roots because of product build-up.
Break up curls with fingers and not with any kind of brush or comb. A tangle tease helps me.
Use a lightweight curl detangler
Use a root refresher
Ad a quick diffuse to the roots to help lift and refresh the roots
As I continue my curl journey, I look to other curly girlies for inspiration, such as Curly Mama, who has a similar texture to mine, as well as Honest Liz.
According to @curlsbytaryn, the founder of The Perfect Hair – a vegan and proudly SA range of innovative curl care: "Refreshing curls in-between wash days is actually an art. If you know, you know.
Everything about the process of trying to style curls and coils when you have not started off with sopping wet, clean hair is a test of patience and resilience! You really want to simply spray-n-go before work or school, but it's often only that easy for straighter locks that don't fight back.
ALSO READ: Daily Hacks: How to get the wash-and-go look for dirty hair
"It's no surprise that natural hair has made such a major comeback in recent years, despite requiring some maintenance.
"Learning to love your natural hair, the passion with which we style, love and treat, the pride with which we wear it, is all great signs that self-love is powerful, that we are powerful."
Here are Taryn's top three tips for refreshing curls and coils in-between wash days:
Water is your friend. Use a spritzer of warm water or the steam from the shower to get curls damp before refreshing.
You will need a light blend of three products: firstly, apply a leave-in cream to moisturize from root to tip, secondly, spray on an oil to seal in that goodness, and thirdly, apply a gel to tame edges and ends to minimize frizz and fuzz.
Use your fingers or a wide tooth comb to gently detangle once your moisturizing leave-in cream has been applied; I use my fingers to twirl curls and reshape them, and a comb at the roots to add lift and shape, then an edge tamer to tidy everything up at the roots.
Curly hair tends to be the driest of all hair textures, because the shape of a curl strand makes it difficult for the natural oils produced by the scalp to travel down the hair shaft. This means that the scalp's natural sebum is not evenly distributed along curly hair, and thus we need to moisturise regularly in order for the hair to stay strong and healthy.
Because curly and coily hair tends to be drier, it requires less frequent shampooing. However, that does not mean that you can wait for wash day – your hair will need daily maintenance in-between wash days to stay fresh, hydrated and moisturised.
Leave-in creams to try to refresh your curls
The Perfect Hair Mango & Marula Moisturizing Leave-In Butter (R99.95)
This luscious Leave-In Moisturising Butter ensures your hair stays strong, and is perfect for all-natural curl care. It is enriched with mango and marula extracts for 24-hour moisture and curl retention.
Available at Clicks.
Cantu Shea Butter Leave-In Conditioning Repair Cream (R139.95)
This is a deeply nourishing treatment formulated with 100% pure shea butter and other natural oils to leave dry, damaged and coarse hair softer, more manageable and more resilient. Also helps to repair split ends and reduce frizz.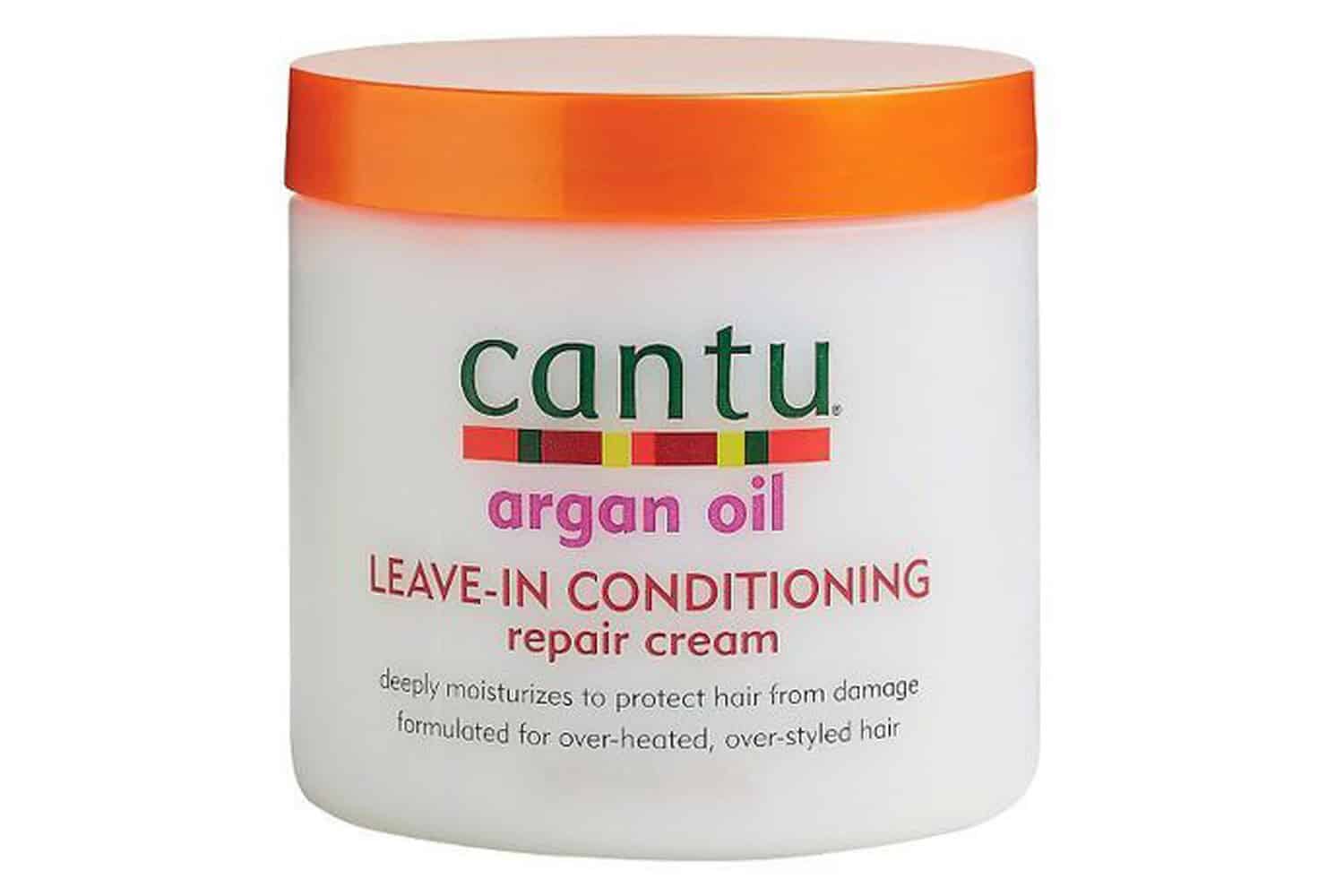 Available at Clicks, Dis-Chem and all major retailers.
Oils to try:
The Perfect Hair Grow On The Go Oil Spray (R149.95)
This oil spray contains rich Abyssinia and jojoba oils that provide intense treatment for a dry scalp while a basil root extract stimulates hair growth. You can use this oil treatment anywhere, anytime, to keep your scalp moisturised and healthy.
Available at Clicks.
Jamaican Mango & Lime Black Castor Oil Original 59ml (R79.95)
Made from natural ingredients to remedy hair prone to dryness, this soothing Jamaican black castor oil moisturises hair, replenishing it and combating dryness from within hair strands and is perfect to refresh curls.
Available at Clicks.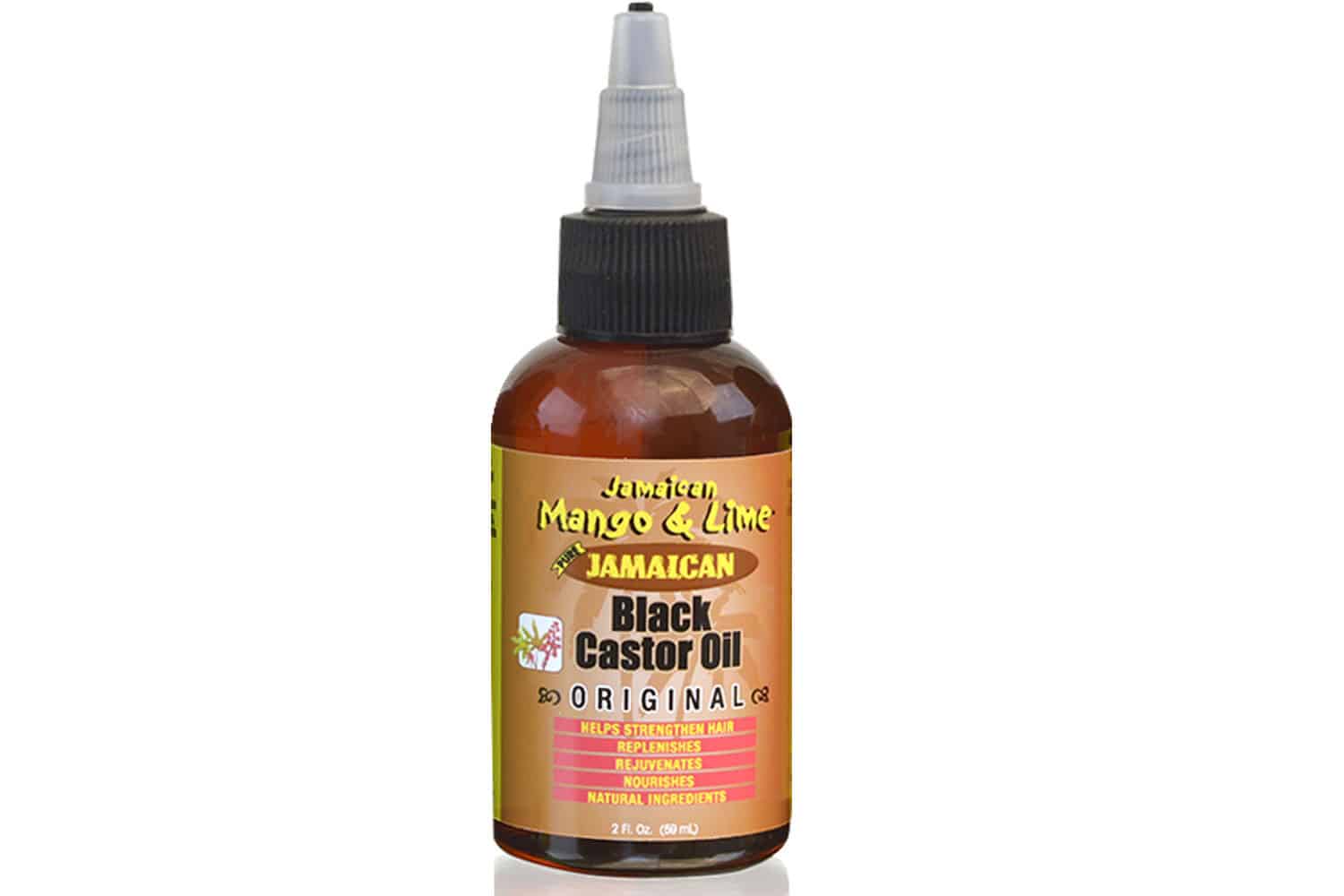 Edge tamers to try:
The Perfect Hair Grow On The Go Edge Tamer Gel (R59.99)
This Edge Tamer for curls and coils holds and tames your edges while adding shine and moisture to your hair. This non-greasy control gel is infused with basil root to stimulate healthy hair growth while taming unruly edges.
Available at Clicks.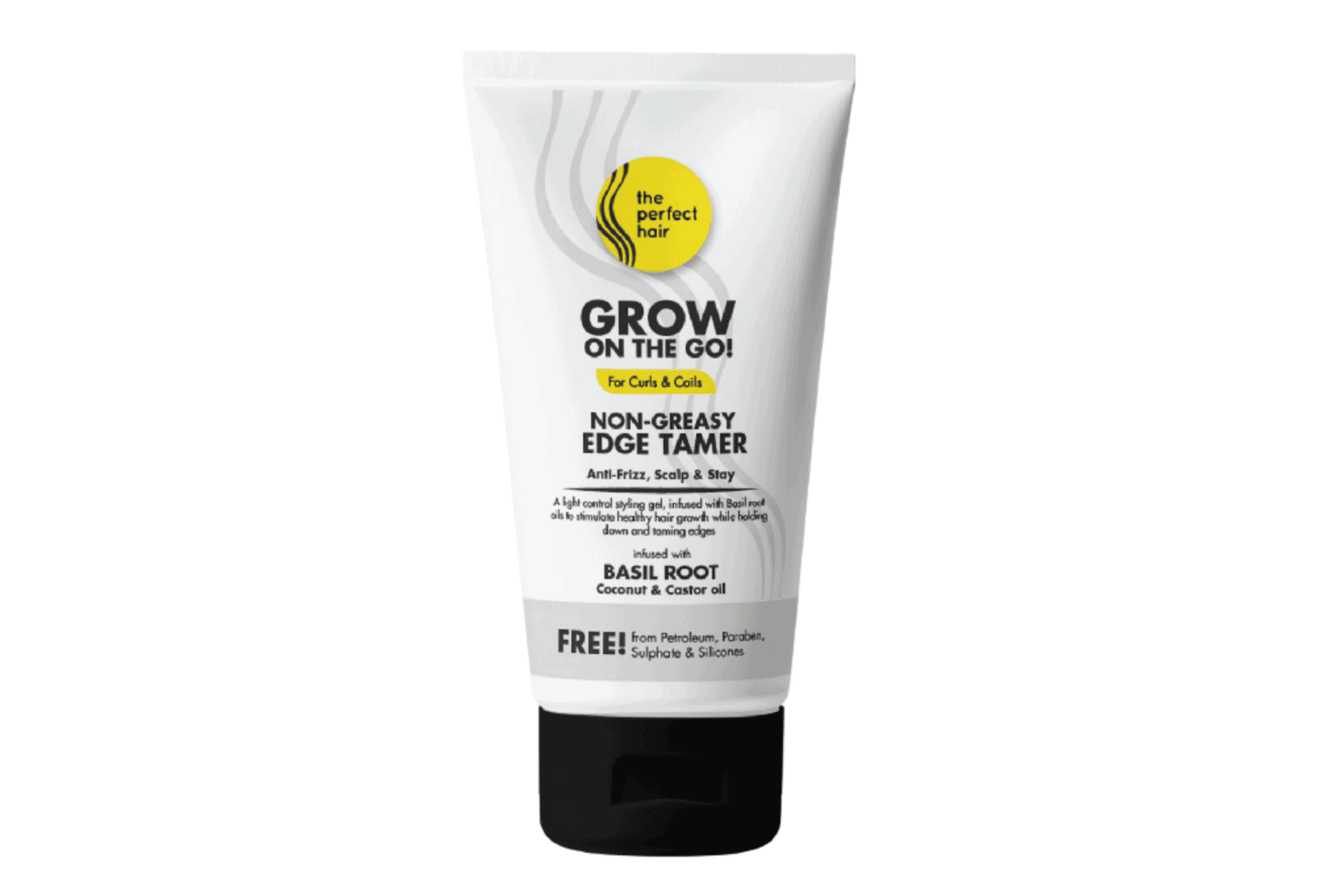 Cantu Edge Gel Extra Hold (R149.99)
Cantu Extra Hold Edge Gel conditions and smooths frizz and flyaway hair for shiny, sleek styles with a long-lasting, flake-free hold. Made with pure shea butter and formulated without harsh ingredients, this extra hold gel is perfect for polished, smooth styles and ponytails.
Available at Clicks, Dis-Chem and all major retailers.