Eskom has extended stage 2 load shedding which means many South Africans will be left in the dark for at least two hours everyday for the rest of the week.
Not having power is generally a major buzz kill, and load shedding sometimes hits in the hours which most people prepare meals for themselves and their loved ones.
Try out these easy and tasty no-cook, no-bake recipes which you can create during your hours of darkness.
Club sandwich with bacon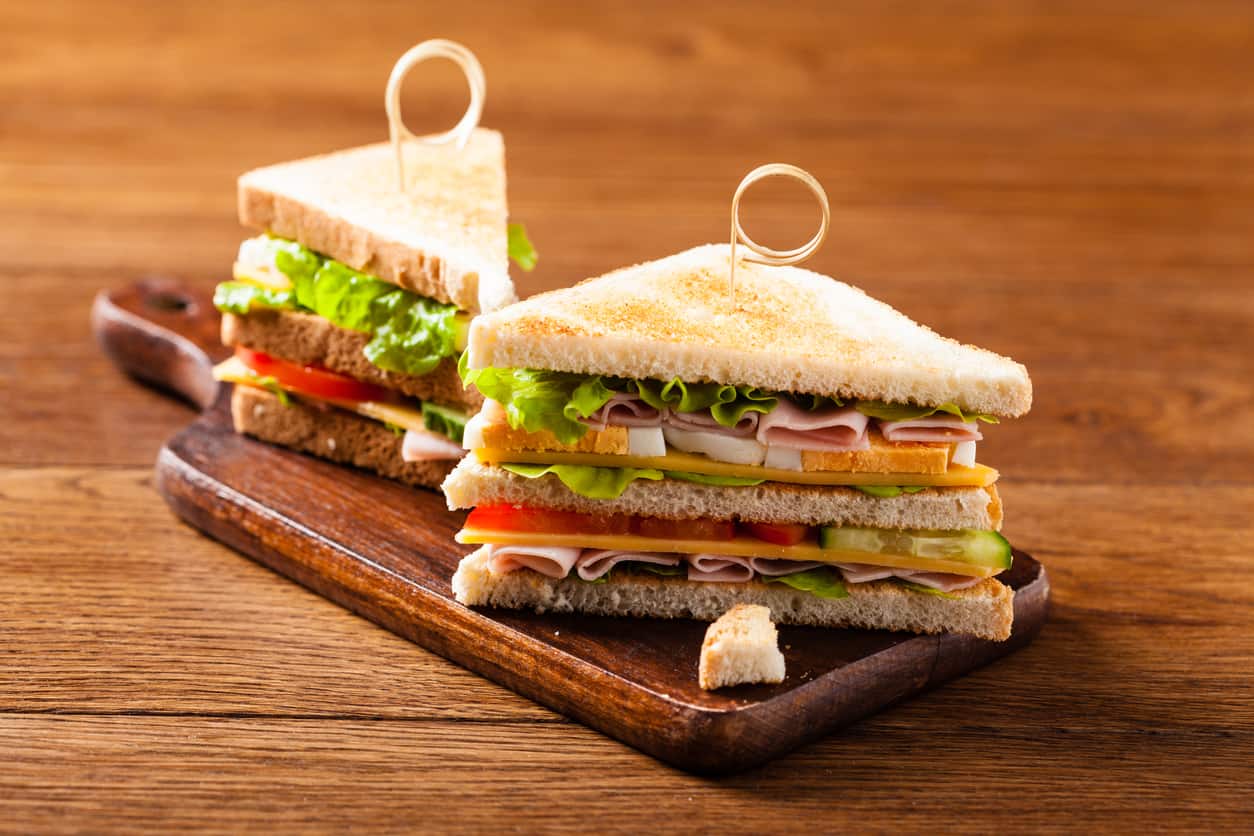 Ingredients
2 strips bacon
3 slices bread (wheat or white)
2 tablespoons mayonnaise
2 slices American cheese (or cheddar)
2 slices deli-style ham
2 slices deli-style turkey
1 leaf lettuce
½ tomato sliced
Instructions
Preheat oven to 180 degrees C. Line a baking sheet with aluminum foil. Lay bacon strips on baking sheet and cook for 20 minutes or until crispy. Transfer to a paper towel-lined plate to drain.
When bacon is almost done baking, toast bread until golden.
Lay one piece of bread on a plate, spread with ½ tablespoon mayo. Top with cheese, ham and turkey.
Spread one slide of another piece of toast with ½ tablespoon mayo and place mayo side down on the ham. Spread other side of the same toast with ½ tablespoon mayo.
Top with lettuce, tomato, bacon and avocado. Spread one side of the last piece of toast with remaining mayo and place mayo side down on the sandwich.
Insert a frilled toothpick into each quarter of the sandwich. Use a sharp knife to cut the sandwich into equal quarters. The toothpicks will keep things from falling apart. Plate the sandwich quarters either standing up or on their sides. Serve immediately with fries, chips or your favourite side.
This recipe was found on yellowblissroad.com
Avocado tuna salad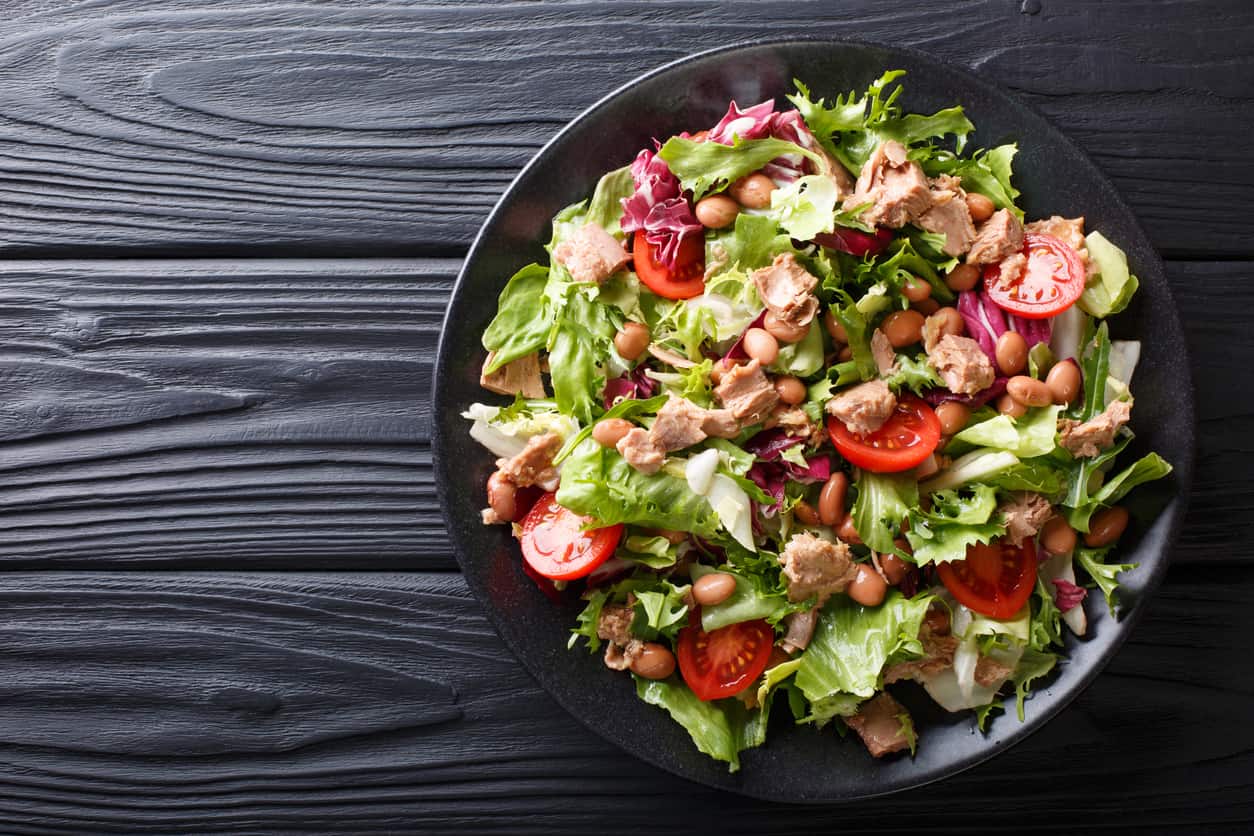 Ingredients
3 small cans of tuna in oil, drained and flaked
1 English cucumber, sliced
2 large or 3 medium avocados, peeled, pitted & sliced
1 small/medium red onion, thinly sliced
¼ cup of cilantro
2 tablespoons of lemon juice, freshly squeezed
2 tablespoons of extra virgin olive oil
1 teaspoon of sea salt, or to taste
⅛ teaspoon of black pepper
ALSO READ: Recipe of the day: Amasi scones
Instructions
In a large salad bowl, combine: sliced cucumber, sliced avocado, thinly sliced red onion, drained tuna and ¼ cup cilantro.
Drizzle salad ingredients with 2 tablespoons of lemon juice, 2 tablespoons of olive oil, 1 teaspoon of salt and ⅛ teaspoon of black pepper (or season to taste). Toss to combine and serve.
This recipe was found on natashaskitchen.com
Summer fruit salad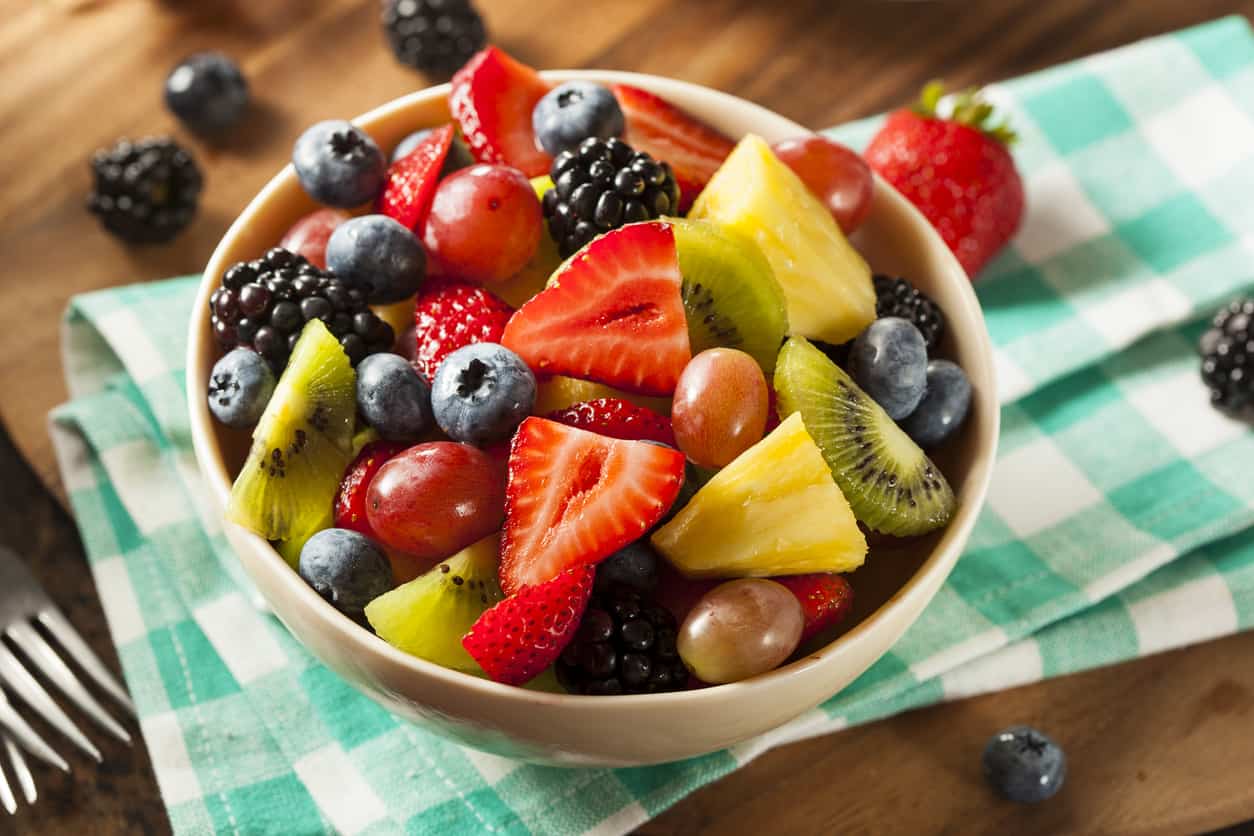 Ingredients
⅔ cup of fresh orange juice
⅓ cup of fresh lemon juice
⅓ cup of packed brown sugar
½ teaspoon of grated orange zest
½ teaspoon of grated lemon zest
1 teaspoon of vanilla extract
2 cups of cubed fresh pineapple
2 cups of strawberries, hulled and sliced
3 kiwi fruit, peeled and sliced
3 bananas, sliced
2 oranges, peeled and sectioned
1 cup of seedless grapes
2 cups of blueberries
Instructions
Bring orange juice, lemon juice, brown sugar, orange zest and lemon zest to a boil in a saucepan over medium-high heat. Reduce heat to medium-low, and simmer until slightly thickened, about 5 minutes. Remove from heat and stir in vanilla extract. Set aside to cool.
Layer the fruit in a large, clear glass bowl in this order: pineapple, strawberries, kiwi fruit, bananas, oranges, grapes and blueberries. Pour the cooled sauce over the fruit. Cover and refrigerate for 3 to 4 hours before serving.
This recipe was found on allrecipes.com
Tuna wraps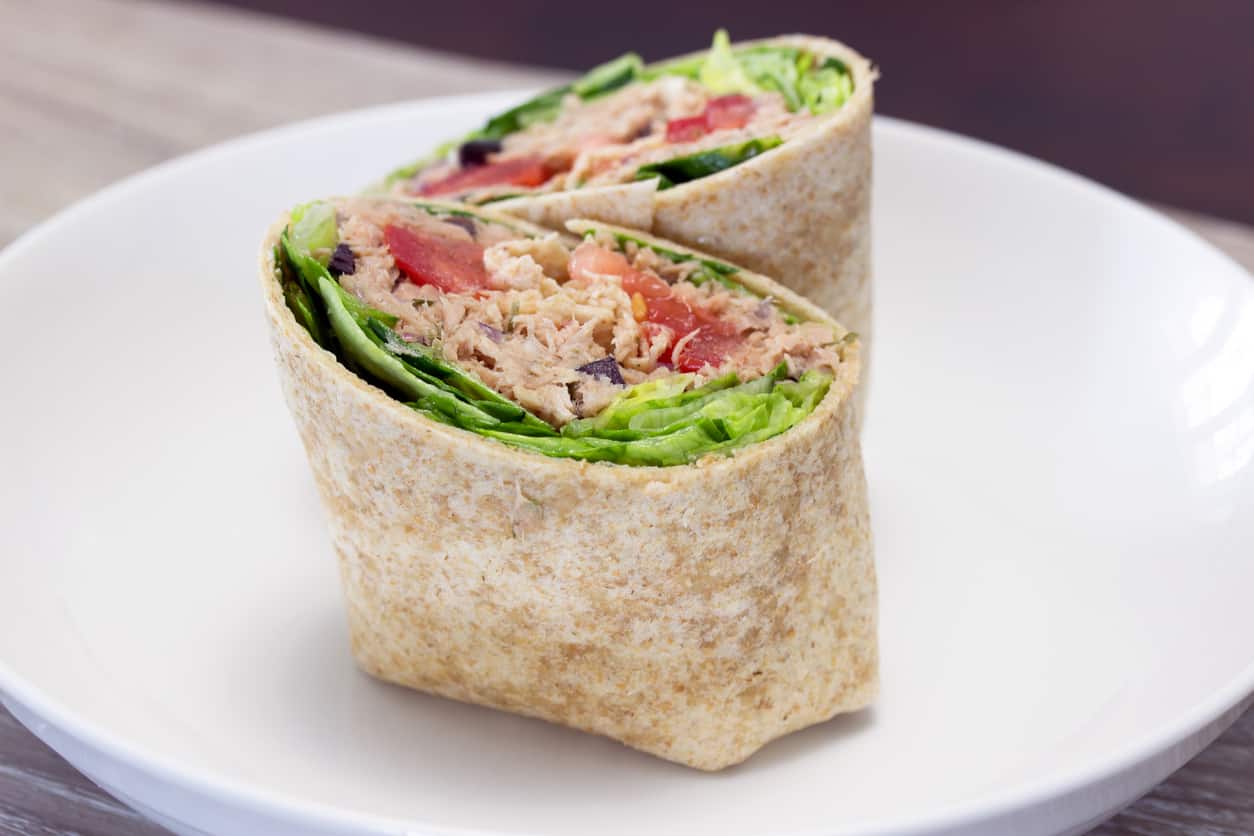 Ingredients
2 large whole wheat tortilla
½ avocado
½ bunch of cilantro
½ tablespoons of sesame oil
½ tablespoons of Tahini
sea salt
red pepper flakes
cumin
½ lime
100g cooked tuna
6 leaves romaine lettuce
½ cup of raw veggies cut in stripes
Instructions
Prepare Avocado Tahini Dip.
Wash and thinly slice cucumber and bell pepper.
Wash and dry lettuce.
Lay out a large piece of wax paper.
Place whole wheat tortilla on top.
Spread Avocado Tahini Dip on half of the tortilla.
Place lettuce, tuna, cucumber and bell pepper on dip.
Roll everything into a wrap, then roll around wax paper forming pockets at top and bottom and secure with either adhesive tape or a string.
Cut in the middle and enjoy!
This recipe was found on greenhealthycooking.com
Bacon and cheese burgers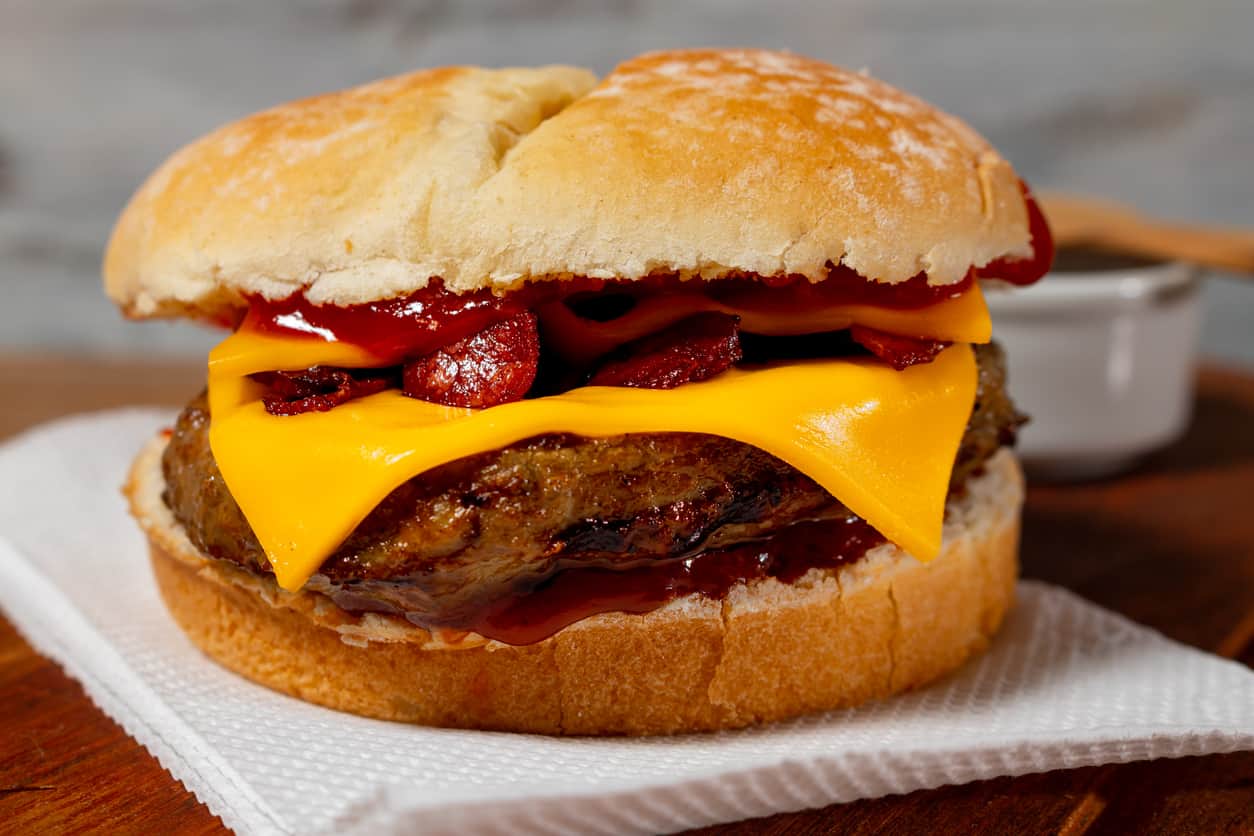 Ingredients
12 slices sharp cheddar cheese
15 slices bacon, divided
2 pounds ground chuck
¼ sweet onion, diced
1 tablespoon Worcestershire sauce
1½ teaspoons kosher salt
1 teaspoon freshly cracked pepper
6 brioche hamburger buns
Instructions
When load shedding hits you can cook your bacon strips over the braai until crispy or to your preference.
Lightly mix 200g of ground beef chuck with a big pinch of kosher salt, Worcestershire sauce, pepper, and onions. Form into a ball, then into a 3cm thick patty; make an indentation in the center. Cook over a braai or grill; sprinkle the skillet with salt.
Cook the burger 4 to 5 minutes per side; top with 2 slices cheddar in the last minute of cooking (cover to melt). Serve on a sesame bun with the bacon.
This recipe was found on foodnetwork.com