As tiring as work and responsibilities may be, cooking a delicious and hearty meal for your family does not have to feel like a tedious chore.
Oven-grilled and baked dishes are the best recipes to recreate during the week because they are the easiest and quickest meals to prepare for yourself and the family.
This chicken and rice casserole can be prepared and cooked in one dish, ensuring that you do not have a lot of pots and pans to scrub and wash once you are done cooking.
This recipe is delicious, warm, comforting, and exactly what you need to fight off the windy and chilly Tuesday weather.
Chicken and rice casserole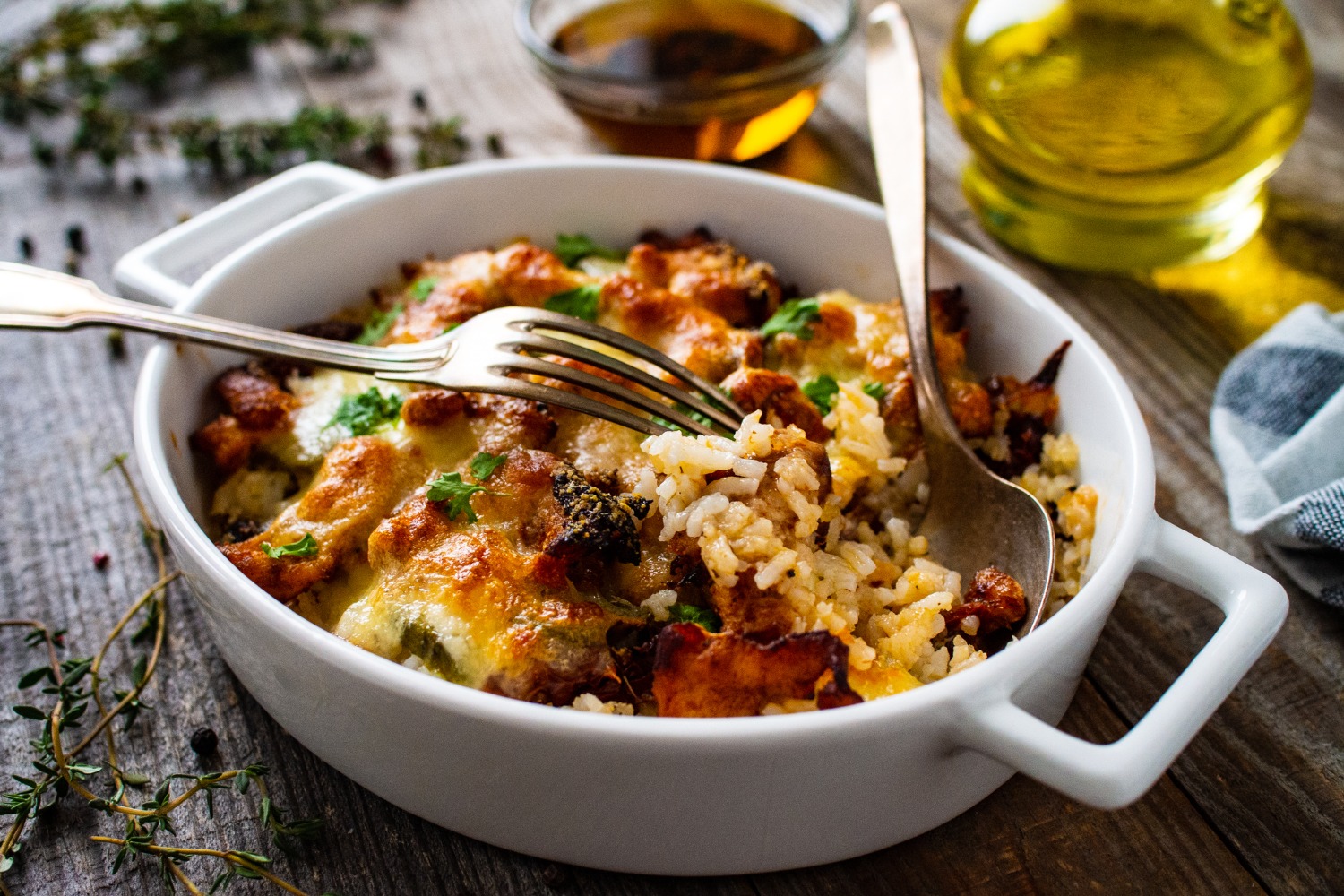 Ingredients
Extra virgin olive oil, for baking dish
2 cups of white rice, rinsed well and drained
1 large onion, chopped
2 cups of low-sodium chicken broth
2 cans of cream of mushroom soup
Kosher salt
Freshly ground black pepper
4 large bone-in, skin-on chicken thighs
2 tablespoons of melted butter
2 teaspoons of fresh thyme
1 clove garlic, finely minced
1 tablespoons of freshly chopped parsley, for garnish
ALSO READ: 10 tasty and quick recipes to prepare during the week
Instructions
Preheat oven to 180°C and grease a 9×13 baking dish with oil. Add rice, onion, broth, and soup and stir until combined. Season with salt and pepper.
Place chicken thighs skin side up in rice mixture and brush with melted butter. Sprinkle with thyme and garlic and season with salt and pepper.
Cover dish with foil and bake for 1 hour. Uncover and bake 30 minutes more, until rice is tender and chicken is cooked through. Turn oven to broil and broil until chicken is golden, for 3 to 5 minutes.
Garnish with parsley before serving.
This recipe was found on delish.com