Right after several computer-generated illustrations of the all-new, third generation Kia Picanto, the South Korean brand has released new official photos of the car, revealing its sporty interior and exterior.
Shown here in a range-topping, sports-inspired GT Line trim, the vehicle "brings youthful and energetic character to the A-segment" and "conveys a more assertive stance through bolder body lines and subtly sculptured surfaces."
Designed by teams in Namyang, South Korea, and Frankfurt, Germany, the new Picanto has a 15-millimetre longer wheelbase and also pushes the wheels further out into each corner. This, combined with short overhangs, creates a sportier and more confident appearance. Interestingly, the car is the same length as the one it replaces, but will offer more cabin and cargo space "than rivals in the segment", Kia points out.
Step inside the cabin and you'll find nothing in common with the previous generation Picanto. The newly shaped dashboard is dominated by a tablet-style screen for the infotainment system, while there's also another digital display between the two circular instrument cluster dials. The manufacturer promises the "floating" touch screen infotainment system will make "the latest in-car technology available to occupants", which possibly means it will feature Apple Car Play and Android Auto connectivity.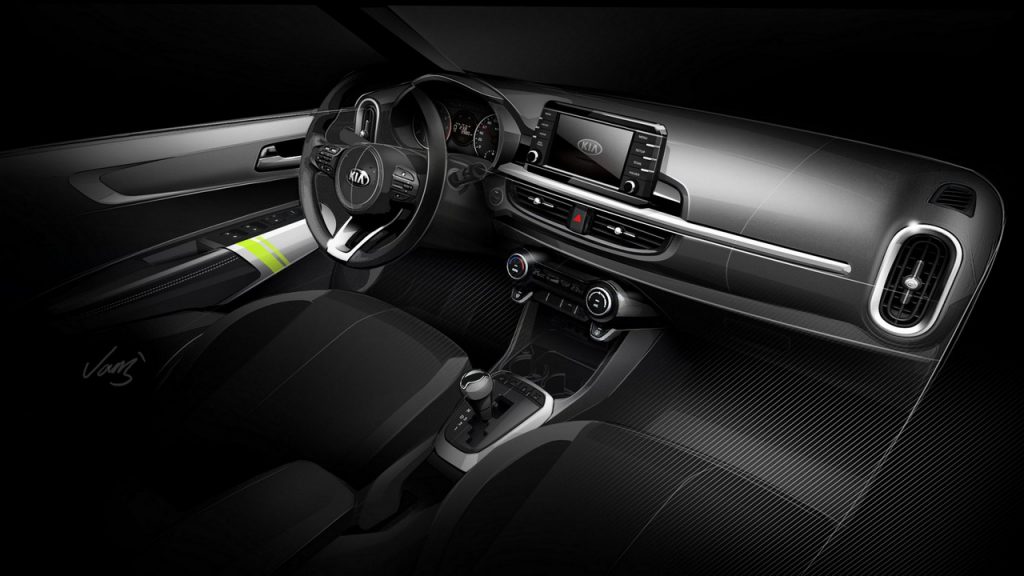 Kia is still keeping details about the engine line-up secret, but we are confident the range will include the 1.0-litre turbocharger, three-cylinder unit of the brand in 74kW and 89kW flavours, while base models will probably receive naturally aspirated units. A manual gearbox will be the standard choice, while interior pictures have already revealed there will be an automatic transmission as well.
Sales of the overhauled model are scheduled to start at the end of the third quarter of 2017, while the public premiere for the car is planned for the 2017 Geneva Motor Show in March.