The 2021 Inland Historic travelling circus performed at the Red Star Raceway near Delmas on Saturday, with seven separate circuit disciplines facing the starter.
Heading up proceedings were two races for Pre-1980 Historic Saloon Cars, with 18 tin-top competitors taking to the tarmac. The opening race saw Peter Bailey take an easy victory in his Porsche 911 RSR.
Behind him, Johann Smith (JMS Mazda Rotary) won a race-long dice against Jannie van Rooyen (Volkswagen Scirocco), with George Avvakoumides (Liqui-Moly Porsche 911 RSR) in the fourth place. Front runner Deon Van Vuuren (Hoosier Mazda R100 Rotary), was forced to stop with suspension damage on the final lap.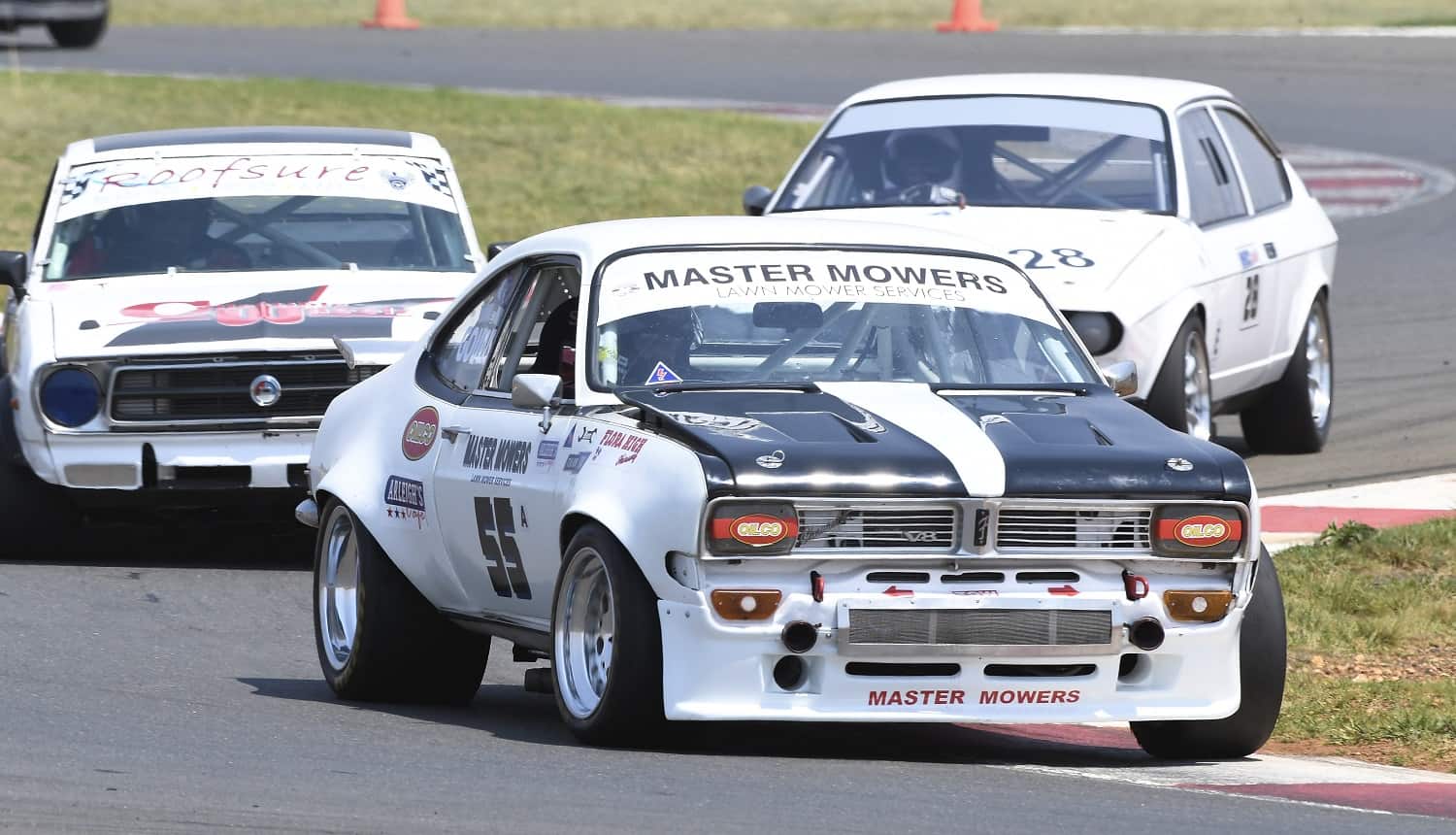 Bailey won race two as well, leading home Smith, Avvakoumides and Van Rooyen. Eugene Gouws (Master Mowers Chevrolet Firenza Can-Am) easily won both the Midvaal Historics races from Adrian McCaw (Alfetta GTV) and Ian Kilburn (Collectible Wheels Datsun GX Coupe).
Running behind them, both the Pre-1966 Legends race went to Gary Stacy (Coastal Hire Ford Cortina GT), closely followed by Terrence Botes (Mini Cooper) and John ten Doeschate (TAR GSM Dart) on both occasions.
Pieter Zeelie (Speads Suzuki Hyabusa V8) built up a large lead in the first Clubmans race, before parking with mechanical bothers a lap from the end. That left Gerald Wright (Wright Sports 2000) to win from Dirk Lawrence (JDM Tuning Honda Ballade) and Dean Wolson (Wright Sports 2000).
ALSO READ: Historic Inland series readying for weekend attack on Red Star
Zeelie returned in style the next time out, blasting his Speads to the day's quickest lap time of one minute 57.187 seconds en route to victory. He again led home Wright and Wolson.
Jeffrey Kruger (Universal Birkin) won the day's two Lotus Challenge heats, leading from pole position to chequered flag both times.
Behind him Thomas Falkiner (Adaptive Resource Taylon) and defending champion Mackie Adlem (Adlem Auto Birkin) swapped the second and third places, respectively.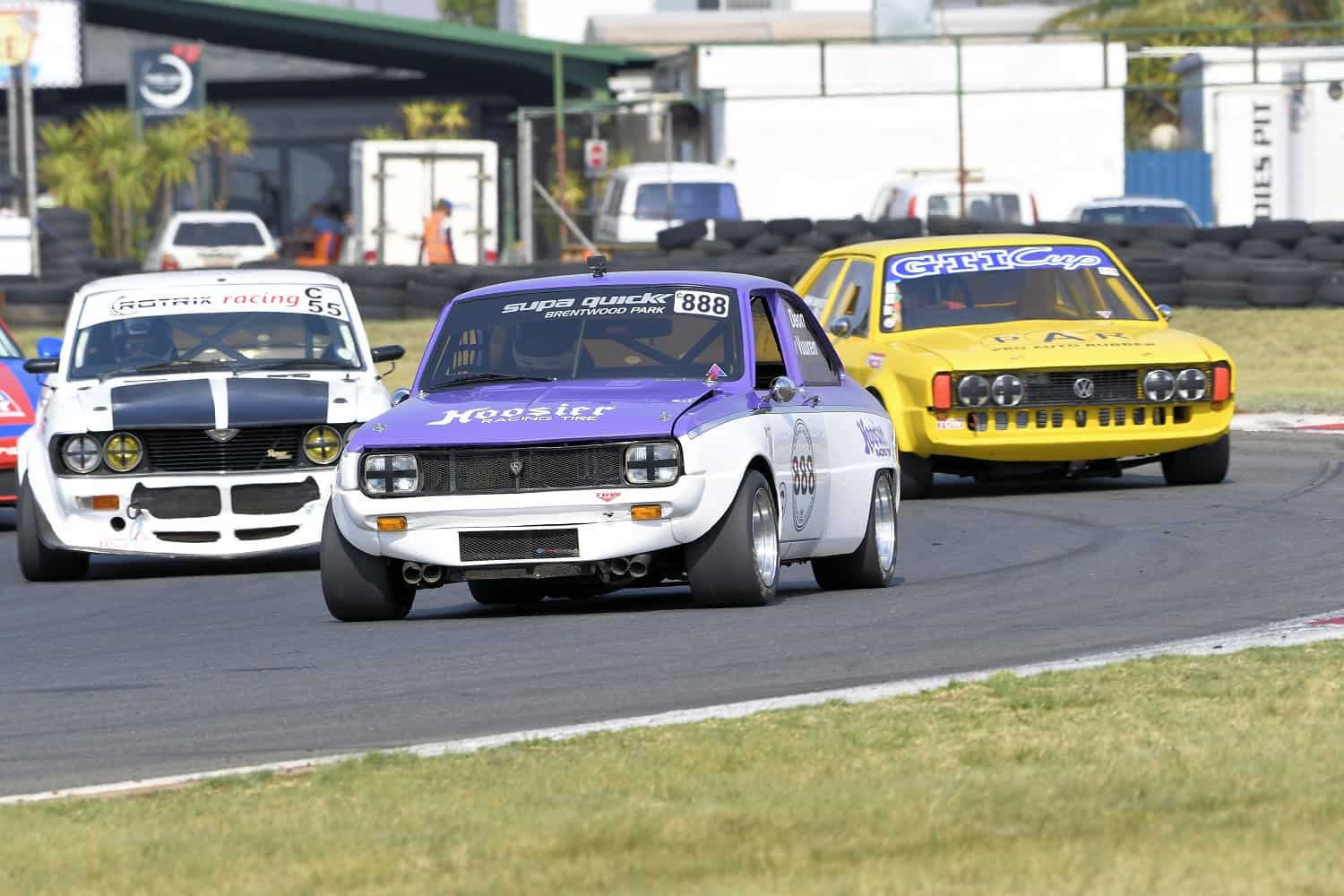 Damien Archer (DM Aviation Ray) took the first Monoposto race from Corrie le Roux (Pigments Formula M) and Koos Posthumus (KMZX Formula M). Le Roux won the next time out, ahead of Archer and Josef Kotze (Top Products Formula Vee).
Andre Hattingh (Hattingh Motors Mercedes-Benz 190E) took the first Charlies Super Spar Pursuit handicap race followed by Kola de Klerk (Nissan 300ZX) and Bert van Aarle (Mazda MX-5). Hattingh won race two as well, ahead of Rob Clark (Containerforce Citroen GS 1220 Club) and Van Aarle.
The next round of the 2021 Extreme Festival will be at the Zwartkops Raceway near Pretoria next Saturday.