A wrapped bundle surrounded by buzzing flies at the entrance of a home in Lenasia Extension 1 area, south of Johannesburg, was found after a tip-off was sent about a dumped baby foetus, Rising Sun Lenasia reports.
With fear of hindering with the crime scene and disrupting evidence, it was suggested an ambulance be called out.
"If it was a foetus paramedics needed to announce it dead," said of the spectators.
Before an ambulance could arrive, curiosity got the better of one of the bystanders who took it upon himself to open the 'parcel'.
READ MORE:Evil muthi gang prey on shoppers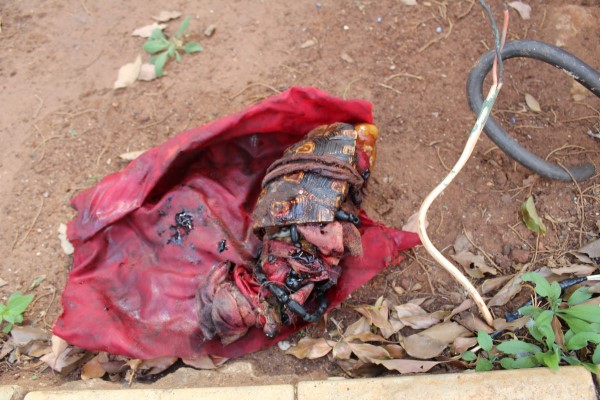 Instead of a foetus, bones, flesh, a turtle's shell and beads among other things were found in the red cloth.
Shocking as it sounds, there was 'Muthi' in the cloth. While some advised for a cleansing ceremony to be done on the property, some called their relatives away from the scene fearing the consequences of the Muthi.
With blaring sirens, emergency services arrived, they too had not expected to make such a 'gruesome' find.
It is no secret that 'black magic' and 'witchcraft' are a reality in today's world.
According to the occupants of the property, the mysterious 'parcel' was only seen by a worker, as she made her way onto the premises on the morning in question. The property which also houses an accounting business has allegedly been subjected to such incidents in the past as well. With a dead fowl wrapped in a red and white cloth having been found about a month ago in the yard.
READ MORE:
– Caxton News Service
For more news your way, follow The Citizen on Facebook and Twitter.