It's not every day you see such a tough man cry, but this was no ordinary day for Ernst van Dyk, the most decorated athlete in the history of the world's oldest marathon.
One year earlier, Van Dyk had failed for the third year in succession to bag his magical 10th win, and after the race his disappointment turned to shock when he witnessed one of the terrorist bomb blasts that rocked the 2013 Boston Marathon.
"I was across the street from that second explosion," he said this week, looking back on that tragic day.
"There was a lot I had to deal with and put behind me."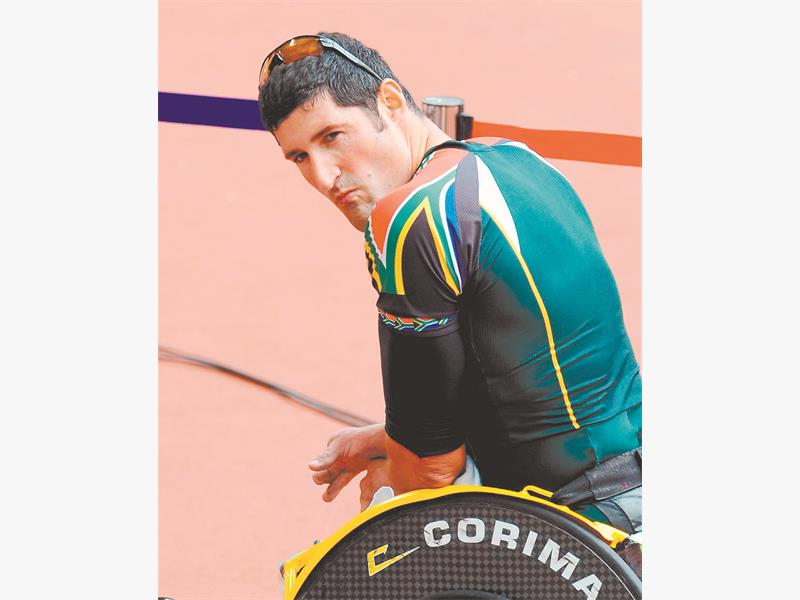 Put it behind him he did, and there were no bombs, no near misses and no regrets on Monday – just tears and glory as he secured his 10th victory in the men's wheelchair race in Massachusetts.
"It was a big moment for me. Not for the win as I had already set the record with nine wins, but to be able to come back after the tragedy on such an important day and make history.
"I trained exceptionally hard for this one, with the hours running at around 22-24 hours a week, starting in November right after I placed second in the New York Marathon.
"A tremendous amount of sacrifice went into the last six months and I was often too tired to spend the right amount of time with my family, so it was a big feeling of relief when it all worked out."
At the age of 41, Van Dyk hopes he has proved he is not a spent force and remains at the top of his game.
"After my ninth win and three failed attempts I got the feeling people were writing me off and often asked me when I was retiring.
"I still felt I had at least 10 more good years in me but the races have become so much more competitive, so wins were getting much harder to come by.
"I knew this year's Boston would be a very intensely broadcast affair, and if there ever was a time for me to prove myself to the South African public, this would be it."
With that remarkable achievement behind him, Van Dyk, who was born with congenital absence of both his legs, has set his sights on the 2016 Rio Games where he hopes to add to the seven Paralympic medals he has earned since 2000 in Sydney: "I have three goals for Rio – two gold medals in the handcycle road race and time trial, and a medal in the wheelchair marathon."
With a list of achievements as long as his powerful arms, and after proving he still has what it takes to beat the best in the world, few will underestimate him again.