Josephine Naicker, a chartered accountant who blew a whistle on questionable transactions while she was the finance director at the University of Zululand (Unizulu), is appealing for the intervention of ANC president, deputy president of the country and leader of government business Cyril Ramaphosa.
Naicker is stating in a letter her lawyers forwarded to the deputy president's office that she was "unfairly suspended and then purportedly dismissed from the University's employment after she made protected disclosures raising various irregularities and alleging financial mismanagement of the institution".
The letter also says she "continues to be harassed by the University of Zululand and its attorneys, Farrell Incorporated, as a result of both the protected disclosures and the subsequent exercise of her rights to challenge the unfair labour practice and her purported dismissal".
The disclosures made include "irregular and unlawful acquisition by Unizulu of at least nine luxury houses in the upmarket Zini Estate (costing approximately R35 million) for use by its executive management". Naicker argued executives already had access to accommodation provided for them by the university, including the newly renovated property on campus reserved for the vice-chancellor, Prof Mtose.
READ MORE: Unizulu vice-chancellor accused of 'victimising' fired CFO
"These purchases were authorised at a time when students were left to languish in grossly unsuitable and inadequate accommodation (where proposals were being seriously entertained to require students to share beds) and in the midst of calls for free education (which has finally come to pass – albeit only in principle for now)," the letter states.
"Despite these type of irregularities being brought to the attention of the Honourable Minister Nzimande on more than one occasion, both by our client and also by the independent assessor in his reports, and again in the 2017 Parliamentary Portfolio Committee report referred to below.
"Prof Mtose and her fellow Executives remain ensconced in the University, living in their luxury houses, free to continue the maladministration without censure. The matter has been addressed with the current Minister during October 2017, and again no action is taken," the petition reads.
"This letter is accordingly addressed to the Honourable Deputy President as a last call to action by him and the honourable Minister to take action in this matter, before resort has to be had by our client to the courts to ensure government fulfills its obligations and promises," it concludes.
SEE THE LETTER BELOW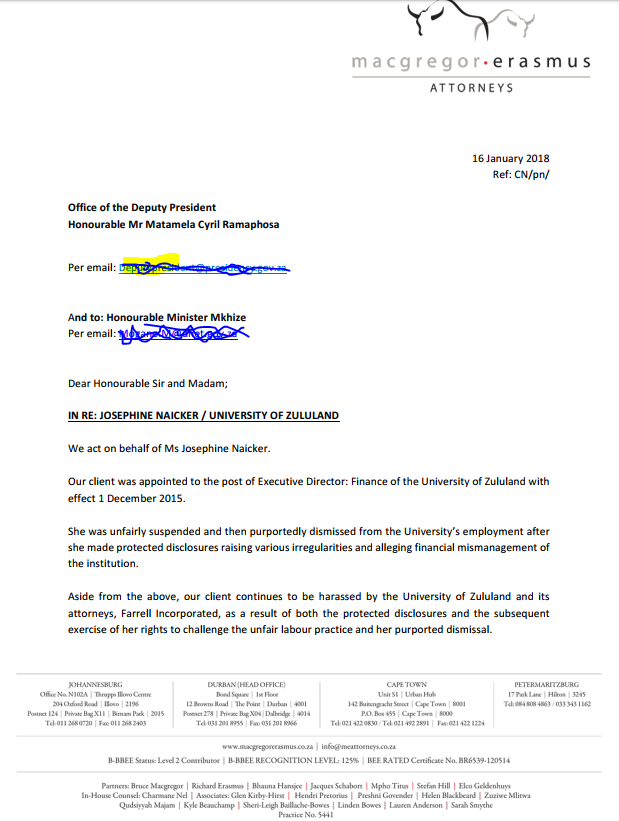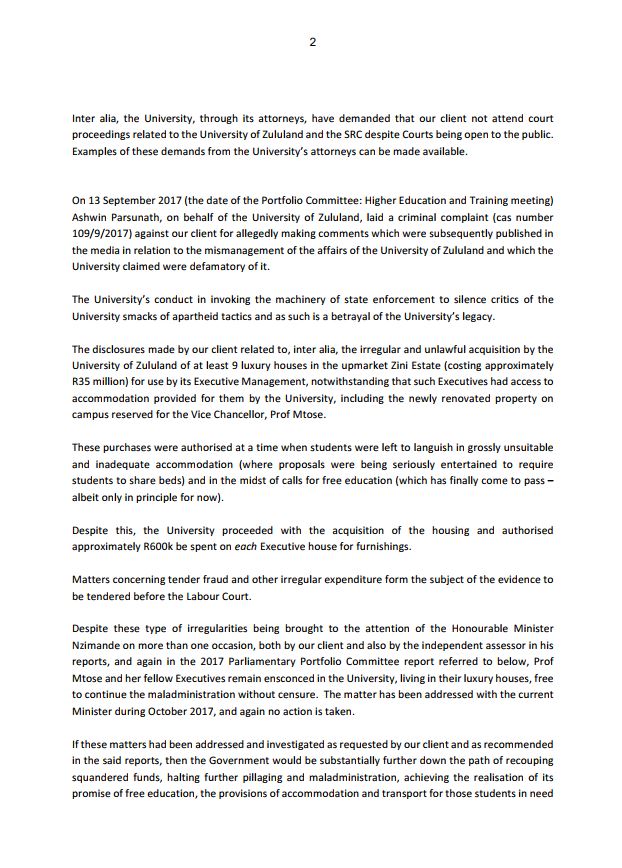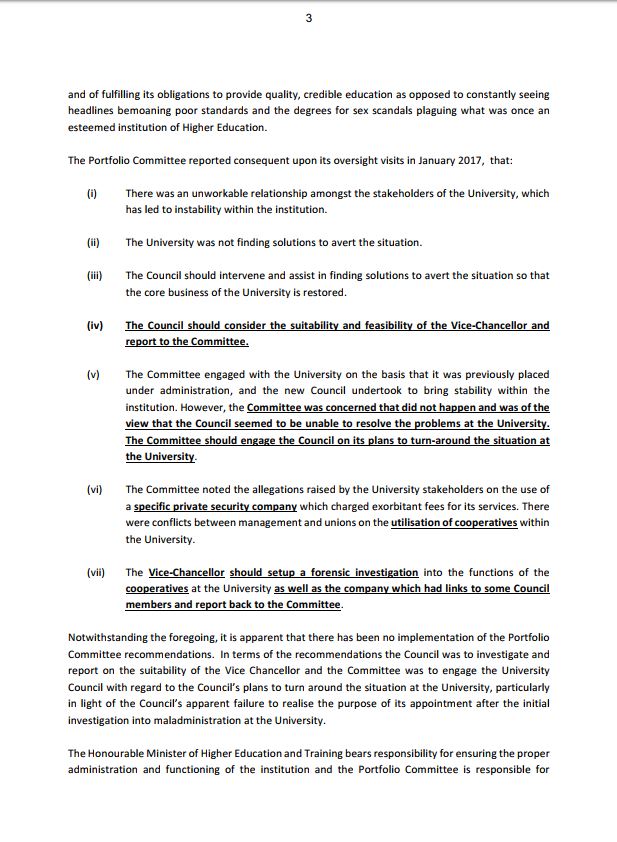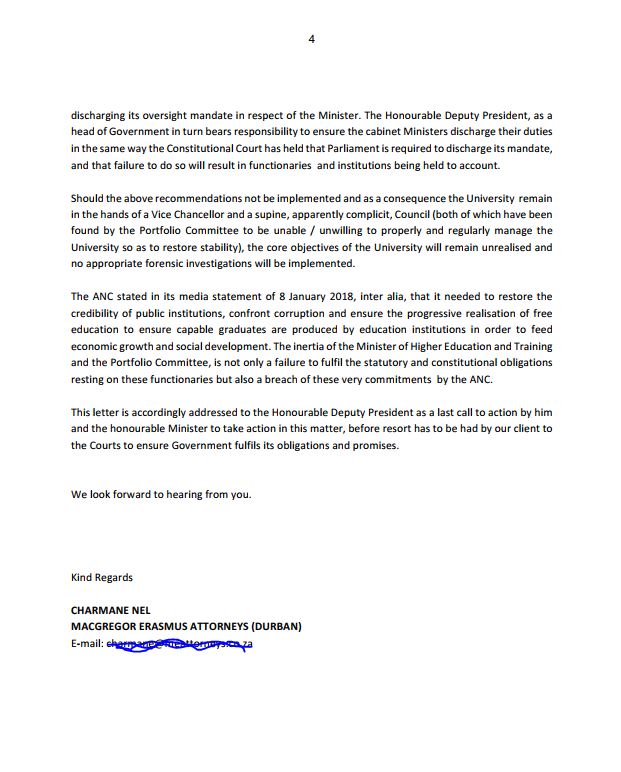 'Maladministration and chaos' at Unizulu heads to public protector