Anderson matched his Wimbledon best by reaching the last 16 as he rebuilds his career following a spate of injuries.
And now the world number 42 is targeting going at least one better at the US Open.
The top 10 is "definitely" within reach, the 2.03-metres tall Anderson told AFP.
"It's just a few matches here and there. Without a doubt I'm playing good enough tennis to be there. You just have to stay patient. A good couple of wins can catapult you up the rankings pretty quick."
Anderson was beaten 5-7, 7-6 (7/5), 6-3, 6-7 (13/11), 6-3 by Sam Querrey in the Wimbledon fourth round on Monday, with just a few points separating him from a quarter-final place.
"It's very disappointing. I thought I gave myself a very good chance of winning," the big-serving right-hander said.
– On the right path –
Overall, the 31-year-old described his Wimbledon as "pseudo-satisfying".
"I'm still on the right path in the Grand Slams with the tennis I'm playing. I would love to make a bigger step forward. The quarter-finals would have been a big accomplishment. I fell a little bit short.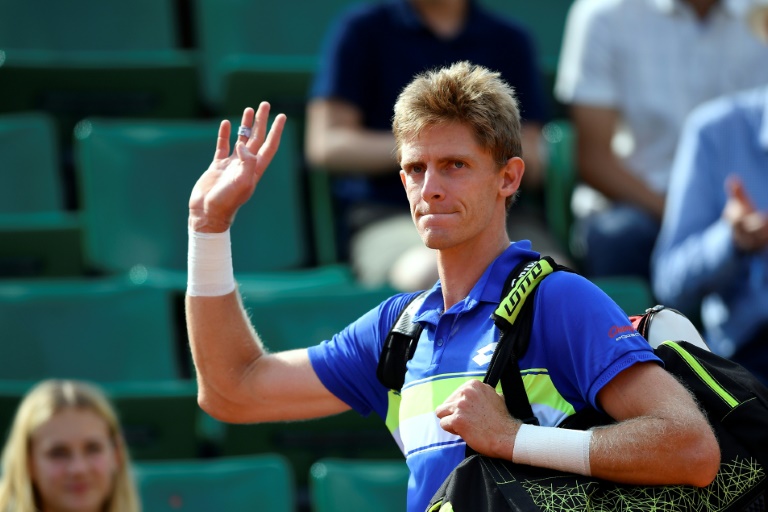 "But I feel like I'm playing great tennis. If I keep going I will be on the winning side more often."
Anderson only played a limited schedule in the first half of 2016 due to a shoulder injury and ankle surgery.
In January, his ranking slipped to 80, its lowest for seven years.
A hip injury sidelined him from the Australian Open, ending his run of 28 consecutive Grand Slam appearances.
Then a thigh injury forced him to quit his fourth round tie against Marin Cilic at the French Open.
But Anderson is targeting several more years on the circuit.
"When I turned pro, early-30s was the tail end of your career. Now it's mid-30s. That gives me confidence. I hope to come back to Wimbledon for several years to come," he said.
– Hopes for SA tennis –
South Africa produced players like Kevin Curren, Wayne Ferreira, Amanda Coetzer and Liezel Huber, but now has only four men in the top 1,000, with Anderson the sole representative in the top 250.
Nonetheless, and despite the political and economic turmoil in his homeland, Anderson is upbeat about the future of South African tennis.
"There's a whole load of challenges that you face coming from South Africa: the biggest is the cost of travel and being so far from the tennis scene," he said. "In Europe, you can get on a train" and get to a myriad of tournaments.
Tennis South Africa brought in Richard Glover, a former Cricket South Africa commercial manager, as its new chief executive in October last year.
"There's definitely been a struggle in the last little while but things are changing," said Anderson.
"We have some new guys coming up and a new person in charge. Hearing his vision is pretty exciting. You have to be able to execute it, but I definitely feel like he's trying to pull in a lot of resources.
"South Africa has a lot of talent it can reach to."