A billboard on the corner of William Nicol Road and Sandton Drive has warmed the hearts of those who pass by the intersection on their morning commute.
The billboard says, "Tayla Henshall, will you marry me?" with #TaylaSayYes underneath it. The billboard has many Twitter users questioning whether the billboard was a publicity stunt or whether it was, in fact, a genuine proposal, Sandton Chronicle reported.
Many users were also dying to find out whether or not Henshall has agreed to the proposal.
ALSO READ: Commitment, not confetti, is the real substance for a happy marriage
According to Henshall's Facebook page, she said yes.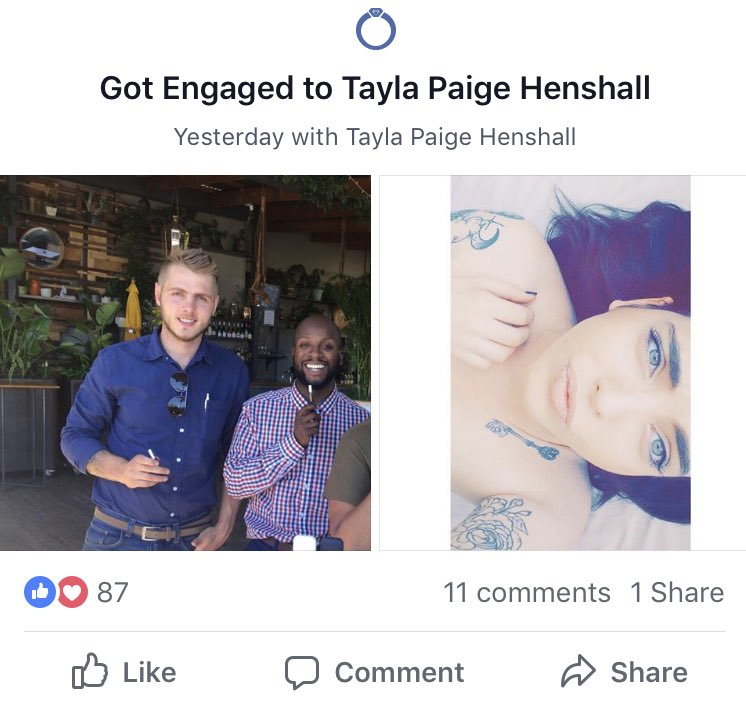 Has Tayla said yes yet? What an EPIC marriage proposal. So cool… #TaylaSayYes pic.twitter.com/vqBOreawG4

— Brent Lindeque (@BrentLindeque) September 11, 2018
Talk about going the extra mile for a proposal – an entire billboard ???? … anyone know who Tyla Henshall is? #Taylasayyes pic.twitter.com/CVJ6eotBei

— Zola Nene (@zola_nene) September 11, 2018
This is the billboard @AlexCaige spotted at corner William Nicol and Sandton Drive. We are stalking Tayla and Dwayne to get the lowdown. Do you know them? #947BreakfastClub #TaylaSayYes pic.twitter.com/odl4DKVMpI

— 947BreakfastClub (@947BClub) September 11, 2018
https://twitter.com/heyitsmechloe/status/1039219194905153536
For more news your way, download The Citizen's app for iOS and Android