Since the sad news of the death of Florence Masebe's son broke, there have been reports claiming the actor was having a birthday bash the day her son drowned. The toddler drowned in a swimming pool at a house in Bramley on Saturday afternoon. He was declared dead at the scene. The reports were met with criticism on Twitter by Masebe's friends and Sports Minister Fikile Mbalula, saying they are "insensitive".
Basetsana Kumalo then took to her Instagram to rubbish the claims again, saying the claims are "most disturbing and devoid of any truth and smacks of sensationalism to say the least".
Read post below: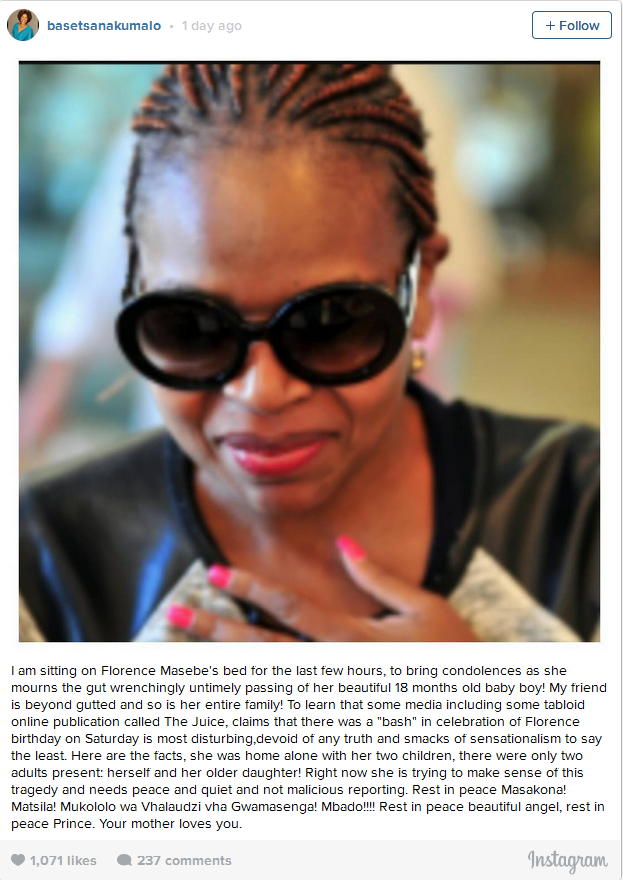 Kumalo went on to share a poem Florence wrote two months before her son was born. She posted it with the message:"Masakona as we prepare to bid you farewell this afternoon, your Mother wants you to know this…RIP precious boy!
See poem below: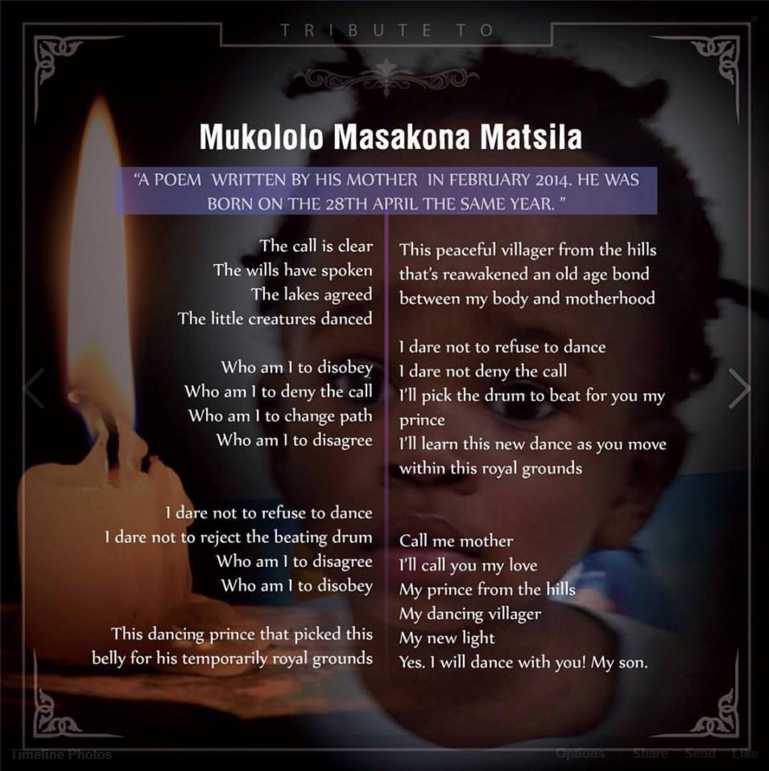 The funeral is scheduled for Friday.