Nomia Rosemary Ndlovu was all smiles at the court on Tuesday – posing for photographs and, according to some reports, even quipping that she was a "celebrity".
But the former police officer and now alleged serial killer was a different woman on the stand on Wednesday, and sobbed uncontrollably when questioned about a former boyfriend thought to have been one of her victims.
The one-time Tembisa-based constable is facing six counts of murder in connection with the deaths of Witness Madaka Homu (her cousin); Audrey Somisa Ndlovu (her sister); Zanele Motha (her niece); Mayeni Mashaba and Brilliant Mashego (both her nephews); and Yingwani Maurice Mabasa (her boyfriend).
The state alleges that between 2012 and 2018 Ndlovu either put out hits on the deceased or killed them herself, in order to claim from insurance policies, raking in some R1.5 million in the process. She is also facing charges of defeating or obstructing the ends of justice, fraud, conspiracy to commit murder and attempted murder.
The latter relate to allegations that she tried to have another of her sisters – together with her five children – murdered.
Video footage captured during an undercover operation appears to show her detailing how she wanted them killed.
She, however, has since claimed it was all an act.
Her trial kicked off earlier and some 51 witnesses had already taken the stand before Ndlovu on Tuesday became the 52nd. She continued her evidence on Wednesday.
Ndlovu's demeanour in court on Tuesday set tongues wagging. Photographs and video footage showed her posing happily and she reportedly told members of the media "I woke up early to put on make-up for you".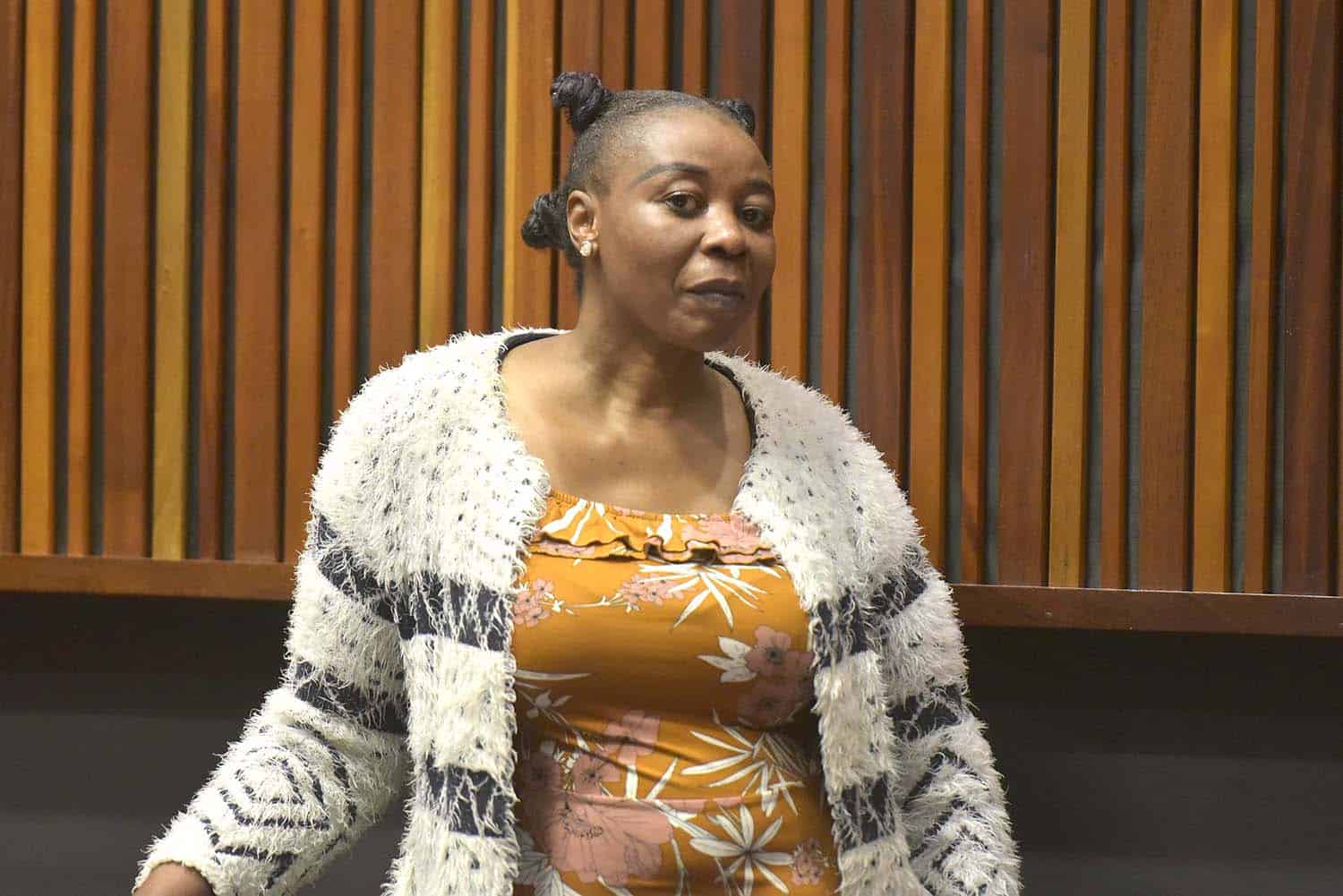 However, she wept violently when asked about Mabasa's death on Wednesday. When asked by Judge Ramarumo Monama – who is presiding over the case – if she would like a break, she replied: "My emotional state won't change, I can't talk about Maurice in a good state".
Ndlovu is accused of having used a decoy to take out insurance in Mabasa's name and then hiring hitmen to kill him, before claiming more than R416 000. She told the court that the last time she saw him was on 13 October 2015 – a day before his bruised and battered body was found dumped on the side of the road.
"He never returned," she said through muffled sobs. She recounted having contacted his employers and their landlord before eventually going to the police the next day, and then learning they had discovered his body.
An insurance broker who took the stand previously was shown a photograph of Mabasa and testified that he was not the man who had signed the relevant insurance documents.
But Ndlovu insisted this was not the case. "As to why when he was testifying in court he said the person depicted in exhibit two was not the person I was with, I don't know," she said.
The case continues.