Instead, the iron gates open to reveal an alluring piece of architecture that looks like the home of a wealthy businessman basking contentedly in his riches.
It is this home-like feel that makes the Menlyn Boutique Hotel a gem. Formerly known as the Menlyn Guest Lodge, which was awarded the esteemed status of Best Guest House in the 2012 Tshwane Tourism Awards, recent renovations have seen facilities built that were deserving of the grander title.
The "boutique" part of the name refers to the venue's elegance and sophistication, while never suggesting that guests should feel so out of their depth that they cannot bear to even sneeze or cough.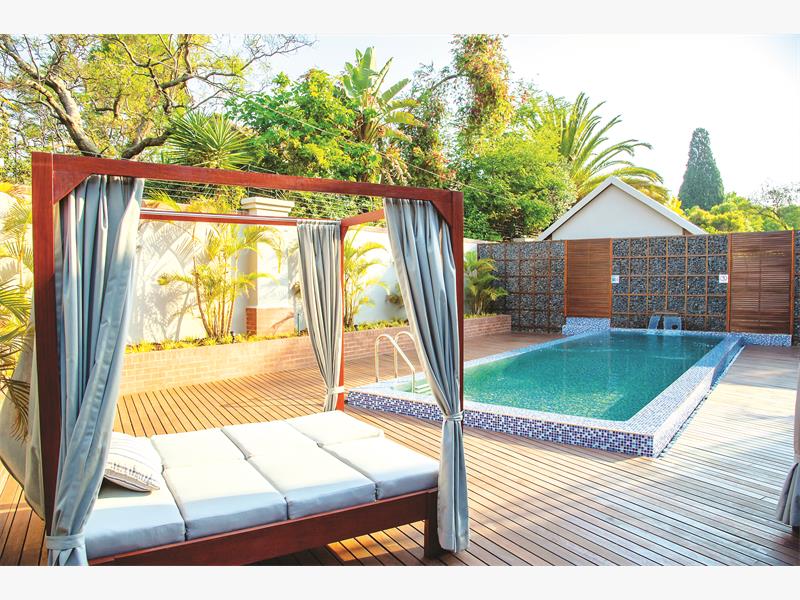 There's a delicate balance between warm and cold elements. As the old cliche goes, it is your home away from home. The fact that the hotel has a 90% guest return rate speaks for itself.
Noteworthy touches are evident all around, from the tranquil library to the modern cigar room, where guests can enjoy a wide selection of cognacs, whiskies and the finest cigars. If women feel that's too masculine, they can enjoy a day at the spa, which offers an assortment of packages. However, due to limited space, and because the spa is open to outsiders, booking is essential.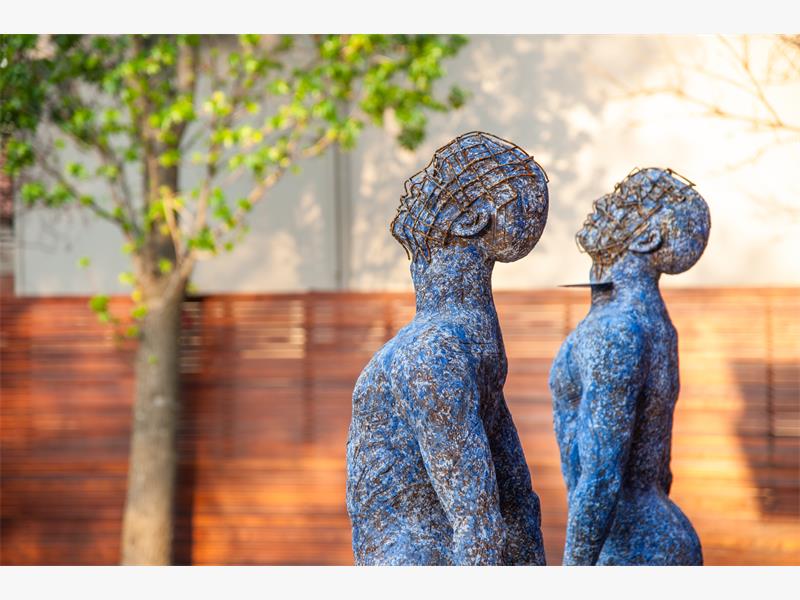 "What we have really invested in is creating an experience," says Quintin Wiehahn, managing director of WH Leisure group.
The hotel caters to business and ambassadorial travellers in Pretoria (accommodating long-term guests as well), seeking not only a bed for the night, but a cosy place to retire after a long hard day. The staff are friendly and welcoming, and no request is too obscure or burdensome.
The room decor ranges from face-brick interiors to high open ceilings with wooden trusses.
Unfortunately, with the hotel being situated in the middle of Menlyn, the views aren't always spectacular. The location is excellent, though, close to Menlyn shopping centre and only 2 minutes away from the N1 highway to OR Tambo International Airport and the rest of Johannesburg.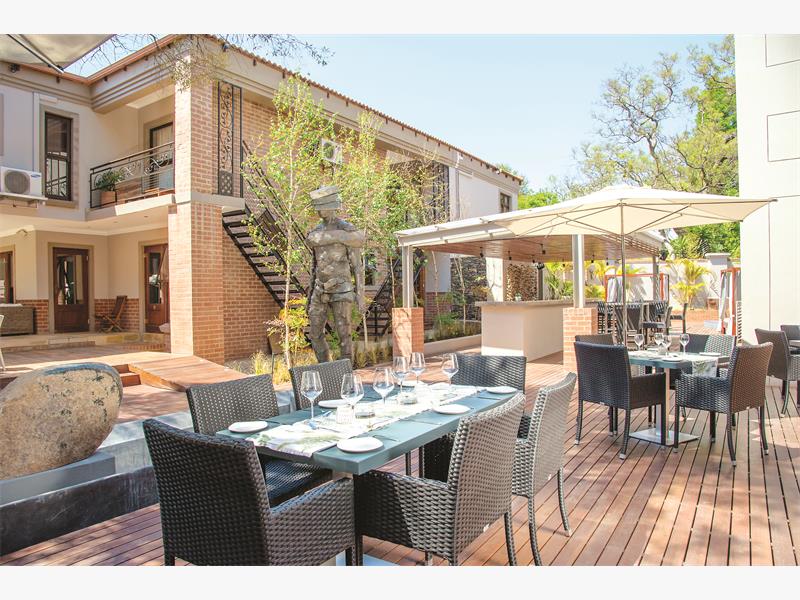 As with any five-star accommodation, the hotel has its own fitness centre and gym, so those popping by on business or just wanting to stay fit and healthy, can get their daily workout.