They remain popular trendsetters, and for those whose aspirations are closely linked to their television show Keeping Up With The Kardashians and its spin-offs Kourtney & Kim Take Miami, Kourtney & Kim Take New York and Khloe & Lamar, keeping up with their idols can become a reality.
The make-up comes as an add-on to the Kardashians' already successful ventures into fashion, shoes, perfume and even fitness DVDs, but it was not without its setbacks. The products, originally named Khroma, were changed to Kardashian Beauty after a Florida based company Kroma Makeup won a trademark dispute against the family. As it happens, the new name makes more sense and is more likely to sell itself thanks to immediate brand recognition.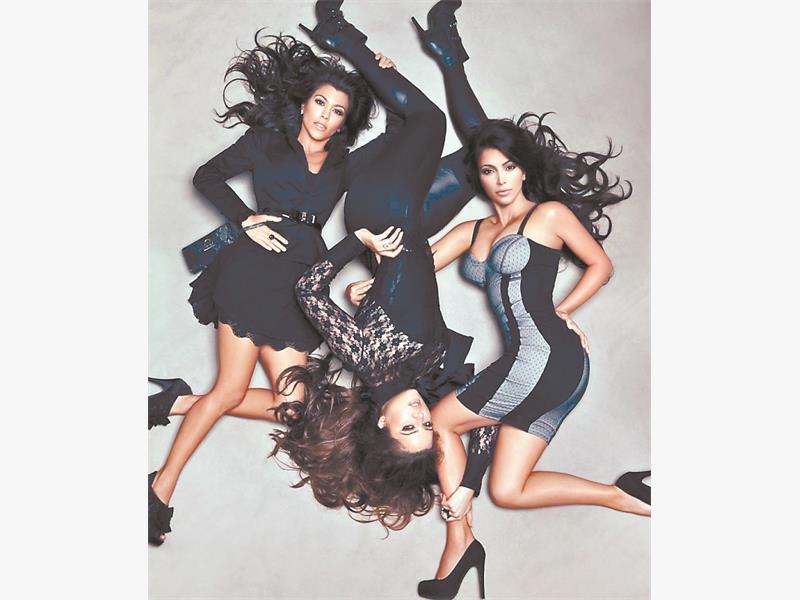 The sisters are widely known for their apparently flawless skin – be it genetics or an artful cover-up – a feature that almost every woman strives for,whatever their status or age. It is claimed that each product in the Kardashian Beauty range has been designed with Kim, Kourtney and Khloe's direction and input, and has been tried and tested for their approval.
Is this the make-up that the girls themselves use on a daily basis? That's not guaranteed.
The range offers a wide variety of products in various colours from natural palettes to bright colour palettes, from shades of brown and beige to bright pink. Though the packaging looks cheap, I couldn't find any fault in the products themselves. I wouldn't say they're a match for similar Avon, Lancome or Olay branded products, but they do what they set out to do and that is highlight the wearer's eyes, lips and complexion.
The Joystick Lip Pen stands out as a favourite, being a substantial lip crayon with a rich creamy formula. It rubs on quite easily and lasts for a couple of hours before you need to touch up. Elsewhere, the Kardashian's Cabana Bronzer comes in three different shades with a light satin finish and contains a long-wearing formula. The products also have a distinct smell, a sweet honeycomb scent that is pleasing to the senses.
Problematically, a large portion of the line contains an excessive glitter component, which works well for the television stars but may not appeal to the average girl on the street.
There is no doubt that there are still a number of Kardashian branded products that will make it into the mainstream in the future, and with Kim Kardashian now taking singing lessons,another whole new avenue will open up..