SafetyWallet Overview
SafetyWallet is a South African company that offers membership programs to businesses and employers to encourage and reward them in their compliance to the Occupational Health and Safety Act, or OHSA as it is more commonly known in South Africa.
Not only are businesses and employers rewarded, but they are adequately assisted and guided in their journey to becoming more compliant through the services provided by SafetyWallet.
Included in this offering, is that of E-Learning courses provided by SafetyWallet which are free of charge to SafetyWallet members. Organizations who are SafetyWallet members have access to E-Learning training consisting of 36 Health and Safety training courses.
E-Learning Overview
To understand the advantages of the Health and Safety E-Learning courses provided by SafetyWallet, it is imperative to understand what exactly E-Learning is and what it entails.
Electronic Learning, or E-Learning, makes use of technology to provide various people with learning opportunities at any time and from anywhere, regardless of whether they are connected to the internet, depending on the mode of delivery.
E-Learning consists of anything from training, the delivery of information, or any guidance and information from experts and professionals.
More businesses and employers are turning towards making use of E-Learning as a medium for training, and the reasons as to why, are numerous and various, but one of the main reasons remains the ease through which learners have access to training material.
Another is that E-Learning can be remotely accessed from a variety of devices such as desktop PCs, laptops, tablets, and smartphones, making it easier for learners to connect to an E-Learning platform.
When considering E-Learning, it is imperative to consider that learners have different training needs, and therefore it is important to consider the capacity, circumstances, and needs of various learners.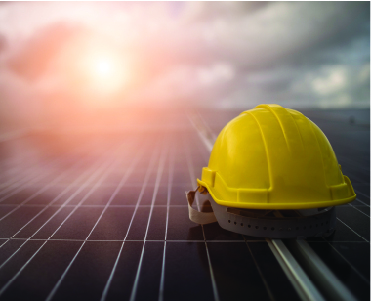 Source: SA Shares
Understanding modern learners
E-Learning has become a tool of choice where corporate training is concerned and it is imperative to understand the audience which is targeted through this provision. Employees in our modern world are more eager than ever to learn, upskill, and move up in positions.
Should organizations or business have a lack or absence of adequate training and learning opportunities, employees will not be able to access the skills they require to become eligible for career growth, and they may explore alternative employment opportunities.
As E-Learning develops and evolves, more learners are yearning for personalized content at their point of need and when considering that these learners are mostly on the move between their workplace, home, and other points, easy access is imperative.
Whereas there are a lot of learners who have access to a computer, the majority of learners have access to their smartphone more often and depend on these devices for a variety of reasons, including being able to access E-Learning.
When considering the unique and individual needs of learners, it is important to take into account that many learners may depend on multi-tasking and as a result, they may have a limited attention span, and not due to a lack of effort.
It is important for organizations to invest in teaching their employees something new, but to also consider offering such information in portions that are easier to digest in short amounts of time.
E-Learning has made it significantly easier for organizations and businesses to offer their employees with tailored training solutions and thus, E-Learning has increased greatly in popularity in the past few years.
When compared to conventional training, it is quite clear that E-Learning offers a substantial amount of advantages.
1. Time and cost-effectiveness
When considering E-Learning, one of the guaranteed advantages is the ability that learners have with which to access training from anywhere, at any given time.
There is no need to specifically dedicate set times needed for the attendance of classes, it can be done from anywhere using a mobile device, tablet, or a laptop depending on the capacity of the learner within their workplace.
With E-Learning, organizations save on costs that involve travelling, accommodation, venue, materials, and more with the added benefit that E-Learning reduces the carbon footprint of organizations as well.
2. Improved retention
Due to busy workplace and lifestyle circumstances, learners need content which is proportioned and interactive to ensure that learning is effectively retained.
Most learners may benefit more from being able to watch a video or listen to a podcast than having to read through thick manuals. E-Learning caters effectively and adequately to provide learners with interactive and proportioned learning material.
3. Consistency is improved
Training facilitators each have their own style of training and this may result in mistakes as each approach and style varies. These mistakes are eliminated when relying on E-Learning as it provides training which is consistent and standardized.
4. Scalability is increased
E-Learning can be rolled out to a great number of employees instantly without having to work around accommodating groups of certain sizes. In addition, this allows organizations to cut back on the time spent on training employees.
5. It can be personalized
No two learners are the same and each has their own unique preferences and goals pertaining to learning. E-Learning adequately provides the opportunity and ability for individual needs of learners to be met.
Learners in turn can choose their learning path along with being able to navigate at their own pace according to their own learning abilities. When provided with such a choice, learners remain more invested in the course.
FAQs
1. Does SafetyWallet provide E-Learning access in its services?
Yes. SafetyWallet caters for the provision of E-Learning courses.
2. How much does SafetyWallet's E-Learning courses cost?
E-Learning is free of charge to organizations or businesses who have a SafetyWallet membership.
3. How can I access E-Learning courses?
E-Learning courses can be accessed on an array of devices such as desktop PCs, Laptops, Tablets, and smartphones.
4. In what forms are E-Learning courses presented?
E-Learning courses can be presented in the form of manuals, guides, interactive videos, podcasts, and more.
5. How many E-Learning courses does SafetyWallet offer?
SafetyWallet offers over more than 41 training courses, of which there are 36 Health and Safety courses.
Visit SafetyWallet's website https://www.safetywallet.co.za/ or Makrosafe's https://www.makrosafe.co.za/ website now.
For more news your way, download The Citizen's app for iOS and Android.