Only six months after True Love magazine's disastrous Photoshop scandal involving Khanyi Mbau, the magazine has once again landed in hot water. In December last year, the magazine was criticised after Mbau appeared on their cover looking extremely photoshopped.
People were shocked, saying Mbau looked unnatural and too light-skinned.
#JudgeForYourself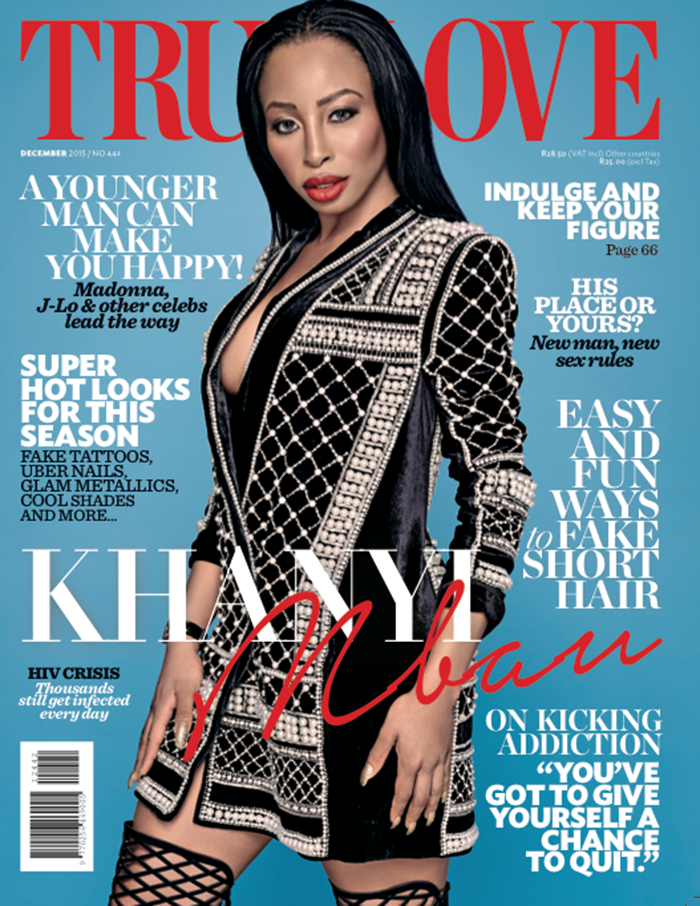 This time around TV and radio presenter Lerato Kganyago appears on the June cover of the magazine talking about losing her child, her heartache and being prepared for love. Excited with the release of the cover, Kganyago continuously tweeted, urging people to go buy the magazine, only for her to be deeply disappointed by the doctored cover.
"I raised my concern with the cover yes… But it still got published! But it's ok," she tweeted. "Nobody even called me to tell they releasing those pics! It's not the 1st time True Love does this to me but I'm OK!" she continued.
Kganyago explained how the magazine decided to change her facial features and opted to put her cellulite out there for all to see.
"Putting my cellulite out there I don't mind! But don't give me a different mouth,& nose and think people won't see! I've don't lots of covers," she jotted down on Twitter. "Lol they clearly think I'm ashamed of my cellulite being out there! I speak openly about them," she added.
The True Love cover further received a lot of criticism from Kganyago's fellow celebrities, who felt that as a magazine for women, the publication could have done a better job.
"A female publication that prides itself in 'women empowerment' is able to body shame the woman who graces its cover," Isibaya's Nomzamo Mbatha tweeted.
"What makes the situation so devastating is the story that the cover star chose to share, being overshadowed by all the noise. What a sad day it is. For black women and for young black girls. I'm so heavy hearted. Wow," she added.
Bonang Matheba also took to Twitter to echo both Kganyago and Mbatha's sentiments. "I'm so livid!! @leratokganyango poured her heart about the most delicate part of her life…," she wrote.
"The response from one of the most iconic publications in this country was to body shame her… She dared to express her displeasure of how she was 'altered'. When will our black led publications be in support of each other? What a shame," Matheba went on.
"It's going to be a while before I grace this publication… Not under this leadership! So hurtful! So wrong!" Matheba continued.
Kganyago posted the cover on her Instagram and captioned it: "Nick Boulton is one the most amazing photographers in the country. He captured me beautifully; it must be disheartening even for him to have his work continuously retouched (PhotoShopped) to a point of no recognition. I had an amazing shoot though and the article beautifully captured @phila.tyekana"Great article, had a lot to share, and that's all that matters! Get your copy now!!!"
True Love editor Dudu Mvimbi Leshabane says: "As a brand that stands for women empowerment, TRUE LOVE would never intentionally do anything to compromise women and their public profile. We have a responsibility not to tarnish our cover star's image, to produce authentic content for our readers and to uphold the brand's integrity."
#JudgeForYourself