Pretoria couple found dead in tent at festival in Clarens
Two people passed away at a motoring event, the Jimny Gathering, that took place in the Free State this weekend.
Free State police are investigating the deaths of two Pretoria residents in their tent at a campsite in Clarens.
Spokesperson Captain Loraine Earle said this morning that Sharon de Villiers (50) and Carl Koen (52) attended a Suzuki Jimny event at Langkranz, in eastern Free State.
She said on Sunday, the attending car owners joined together to attempt a world record for the most vehicles to switch on their headlights simultaneously.
Earle said the event organiser reported the discovery to police.
She said while removing tents on Monday, September 25 at 13:00, event organisers had smelled gas from one and went inside where they found the couple.
"Both were still lying on their bed. On top of a gas bottle, there was a teapot with water. They were declared dead on the scene. No foul play is suspected," said Earle.
The news of the deaths was also shared on a WhatsApp group created for news on the gathering.
Koen is a past learner at Hoërskool Silverton and Hoërskool Overkruin and held a degree in informatics from Unisa.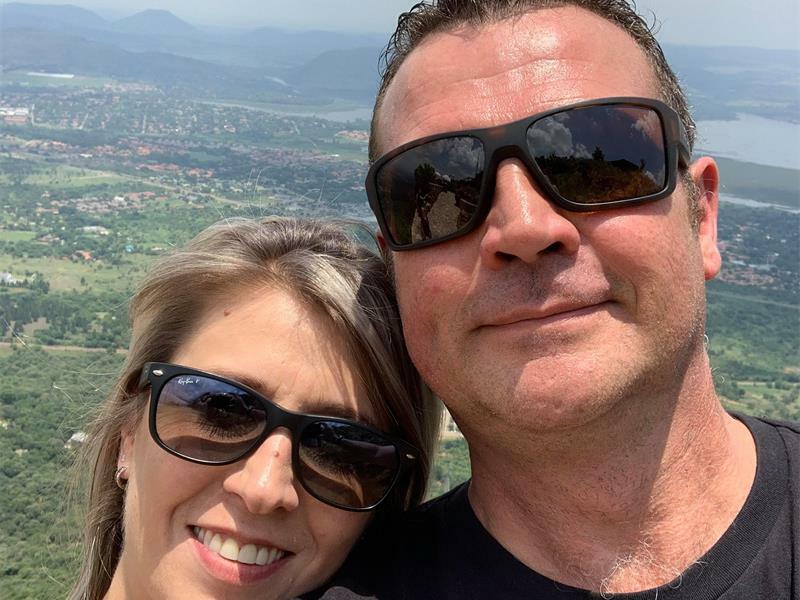 He was also according to his Facebook profile, a member of the Mustang Musketeers Club SA.
In a tribute to her father on Facebook, daughter Jennifer Rose Koen wrote: "No words will ever describe what an amazing dad and best friend you were. We could talk about anything and laugh about everything. I will miss every moment we had together and wish we could have a million more. No amount of time would have ever been enough."
Suzuki SA marketing manager Brendon Carpenter said that an official representative from the Guinness World Records on site confirmed that the 787 Suzuki vehicles that switched on their headlights at the same time, did break the world record.
The brand marketing manager of Suzuki Auto South Africa, Brendon Carpenter, said Suzuki Auto South Africa is deeply saddened by the news of the tragic passing of two guests attending the Jimny Gathering event this weekend.
"We, and the greater Jimny community, offer our deepest condolences to their family and friends."
** Please note that the original version of this article has been amended.