The only survivor, Turkish terrorist Farroukh Erdogan (Denis Moschitto) is detained. Lawyers Martin Rose (Eric Bana) and Claudia Simmons-Howe (Rebecca Hall) are selected by the cynical Attorney General (Jim Broadbent) to represent him in court. The two lawyers were previously involved in an affair which leaves them in a compromising position. Coincidently, Rose was only appointed after the initial lawyer committed suicide. Or did he?
Claudia is watched over by MI5 agent Nazul Sharma (Riz Ahmed), who has strict rules for accessing classified information. Unexpectedly, Farroukh pleads guilty and his family refuses to talk. During the investigation, Claudia and Martin suspect they are being watched as they uncover some highly unlikely involvement from MI5 – evidence that Farroukh may have been on the British agency's payroll. MI5 is prepared to do anything to protect this information and trail begins to go cold.
With the potential to deliver something great, director John Crowley's thriller quickly turns into an attack against government cover-ups. It descends into a silly wild goose chase, leaving its A-list cast lurking around without purpose.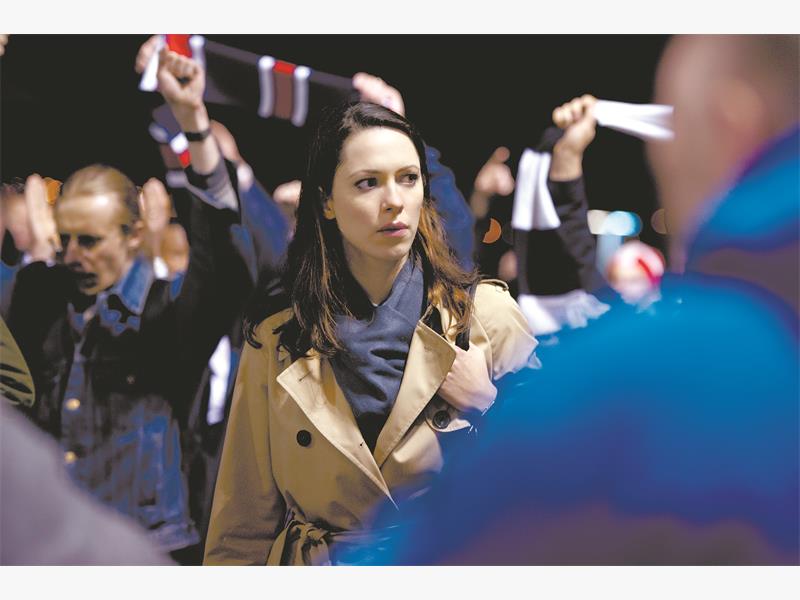 The film sees familiar faces (Ciaran Hinds, Anne-Marie Duff) come and go; witnesses called to the stand and never seen again. A series of outlandish twists results in a garbled plot, short of any form of entertainment value. As an attempt to expose flaws in the justice system and the war against terrorism, Closed Circuit is far too lightweight to make an impact. The shots are fuzzy, reducing it to having the same effect a 1930s spook film.
On a more positive note, it features some great British institutions – House of Commons, Wembley Stadium and the Old Bailey – which make for some beautiful settings.