While the show's storyline is fictional, Lottering says, "There are certainly elements of reality in the show. The lead character is a wannabe comedian from Cape Town who comes to Joburg to make it big. I clearly remember me on a Greyhound to Joburg some years ago."
Evidently no longer a wannabe, Lottering has been in the funny business for over 13 years. Learning the ropes, however, wasn't always easy.
In Loitering In Joburg, moving to Johannesburg without a place to stay, Lottering is forced to take refuge at his former varsity friend Alfie (Antony Coleman), who lives in a fancy Sandton apartment – unlike anything Lottering was used to back home. His first gig falls through and he begins contemplating defeat. But good things come to those who wait and as Lottering will soon find out, perseverance is key.
"I spent months with the writers chatting about my family and my life to establish who this character would be," he explains.
"We spoke about the boring stuff and the not so boring stuff. We also spoke at length about the Joburg experience for a Capetonian. Although some of the situations may have been exaggerated, we tried to capture true Sandton life.
Unfortunately it's not all fun and games and much of what happens in the show reminds him of his early days in the business, underlining that working in comedy is not for sissies.
"I once again realised that comedy is damn difficult. I have no idea why I even try to do it," he says.
In the show, Lottering endures Alfie's obsessive-compulsive behaviour, thinking that the shame of quitting would be too much. He gets to know the weird and wacky characters living in the apartment building.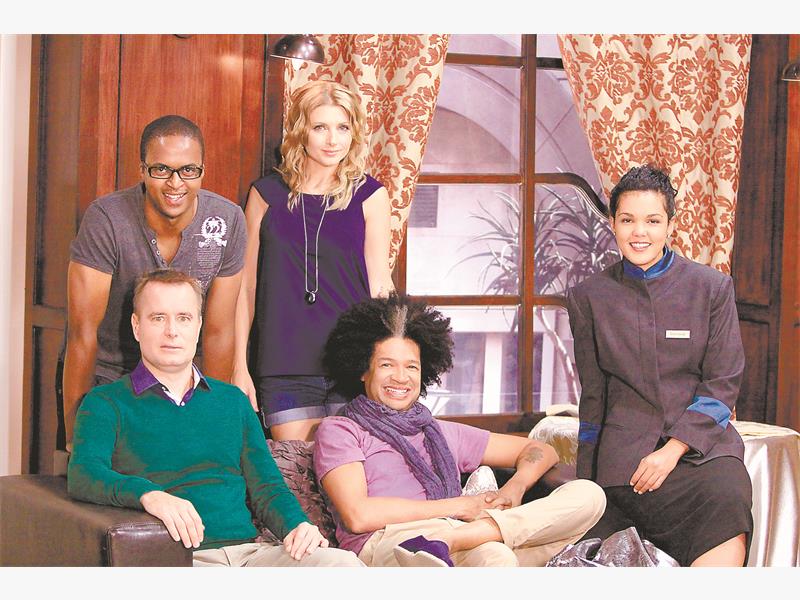 Discussing taking a break from the stage to move to the small screen, Lottering explains, "I always enjoy being taken out of my comfort zone. Television is completely different to live stand-up. It's refreshing to do something different."
He confesses though, that "Even though I am still drawn to the idea of making magic on film and television, nothing beats a live audience on a sensational night."
When asked about his decision to do the show in the first place, Lotterings says, "The truth is: I did it for fame and fortune. The politically correct answer is that the producers were interested in doing something with me for a long time. We never quite found the right idea until we agreed to stick close to the truth and do a show about a comedian from Cape Town – a good-looking comedian."