Minnie Jones, as she is now known, as from Saturday, couldn't wait to change into her second dress by Gert-Johan Coetzee, and she excitedly let her fans in on the fun.
In a video posted to Insta stories, Minnie and her maid of honour, Brooklyn Winter, are on their way to get changed for her reception, which took place in Somerset West, Western Cape, at a stunning wedding venue.
The duo are riding in a white convertible and Minnie exclaims: "That awkward moment when you're in a drop top trying to change into your second dress and you have no one to call. Because everyone is at your wedding!"
Minnie looks stunning with her hair styled loosely around her shoulders and diamond stud earrings; her gown has diamante sequinned detailing in the front. Her bridesmaid is wearing a nude gown, equally gorgeous.
See more pics below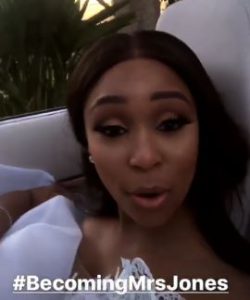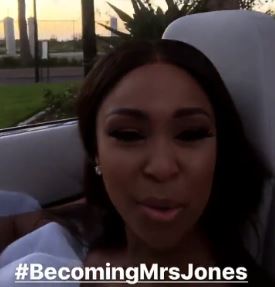 Minnie's maid of honour, Brooklyn Winter.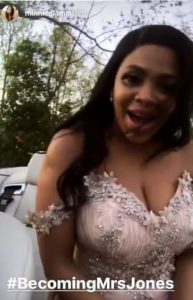 Basetsana sends touching message to Minnie on her wedding day