The 44-year-old man, who called himself Paul, said he was willing to pay R25 000 for one night of pleasure.
Buhle shared a screenshot of the email on her Instagram stories.
"Someone please explain what piece of s**t human this is?!" she captioned the image.
Paul claimed he got Buhle's email address from her Instagram profile.
"Yes I am an old man. I am not so attractive. I will go straight to the point. I want to meet up with you for sexual desires. I'm offering you R25k for a night. If you are up for it, please let me know. Thank you," he wrote in the email.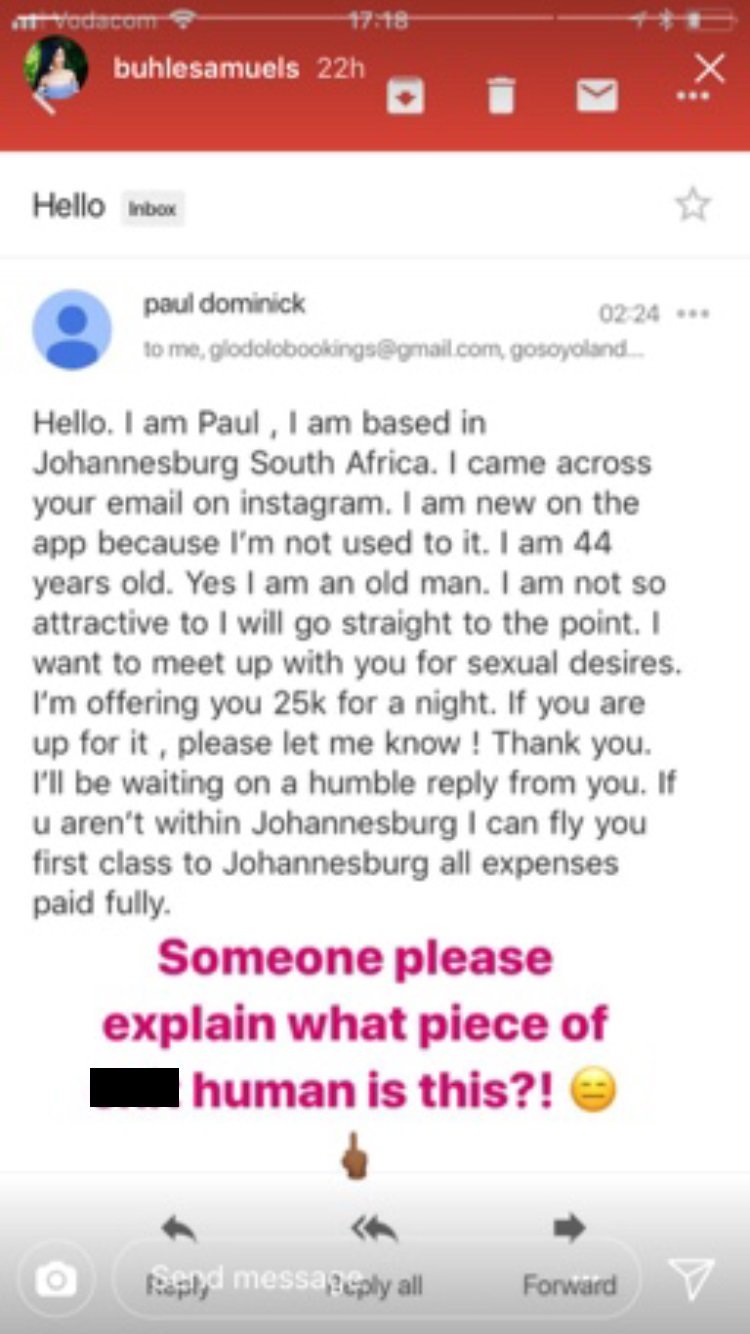 The man added that if Buhle could not fly to Johannesburg, where he is based, he would arrange a first-class flight for her.
Buhle told her fans she was not for sale, adding that men needed to stop objectifying women.
"Just because you have money doesn't mean sh**t. I definitely don't want to be bought because I am not for sale! How annoying are pigs like that guy?" she wrote on Instagram.
Buhle also warned her followers about falling prey to soulless men like Paul.
"It's disgusting how people think they can buy people's souls… You can't send such emails and believe you have a soul…"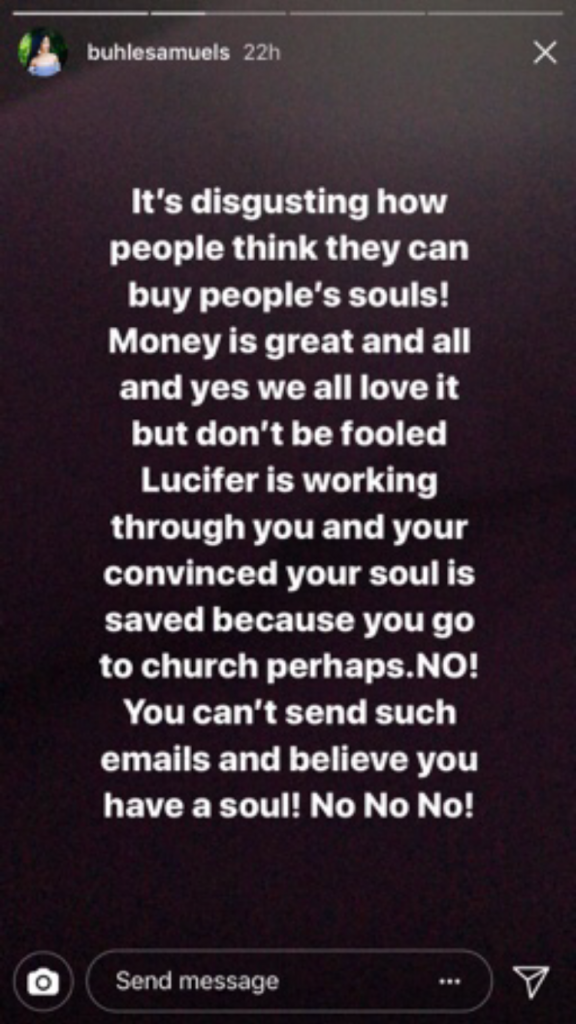 She is not the only local star to receiving a disgusting message from a pervert. Several days ago, Bonnie Mbuli revealed that a "sick man" kept making sexual advances towards her on social media.
The actress told her followers she was exposing the man as she was "probably just one of many women he's inboxing this cr*ap to".
Brought to you by All4women
For more news your way, follow The Citizen on Facebook and Twitter.