Smaller bedrooms can be something of an eyesore. There's nothing to make a guest or family member feel claustrophobic by a room that feels minuscule and cramped. However, we have some handy tips on how to give a smaller room the illusion of being a bigger space.
To give the illusion of space, use wall mounted bedside pedestals like cubes (as demonstrated in the header image). Free up room on them by using pendants rather than table lamps.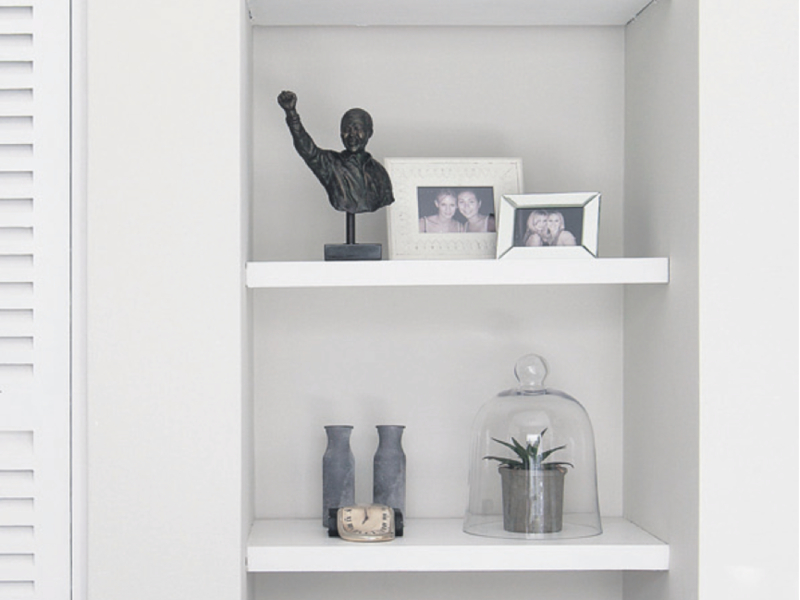 Keep clutter to a minimum with plenty of built-in storage space. In this room, decorated by Jenna Penny Interiors, built in cupboards are supplemented with open shelves that make an attractive display area.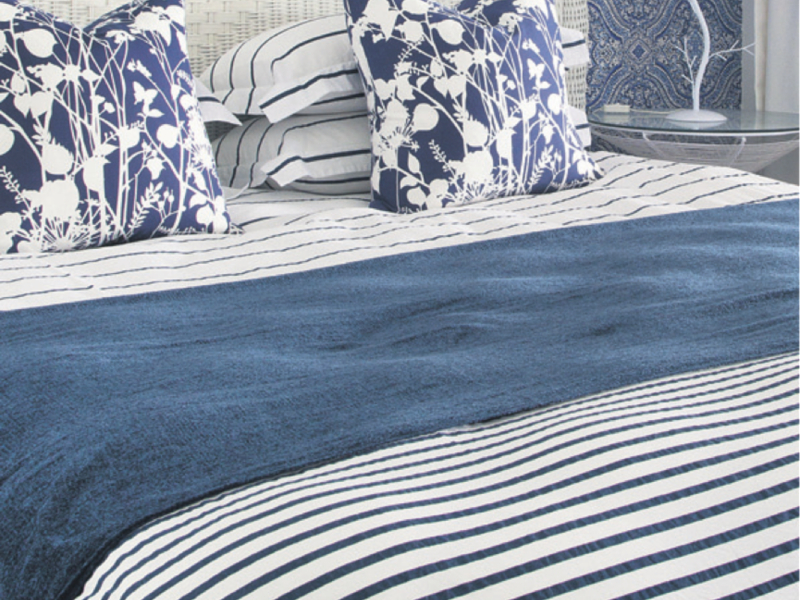 Limit the number of colours. This blue and white scheme is both conducive to sleep and space enhancing.
Using horizontal elements gives the i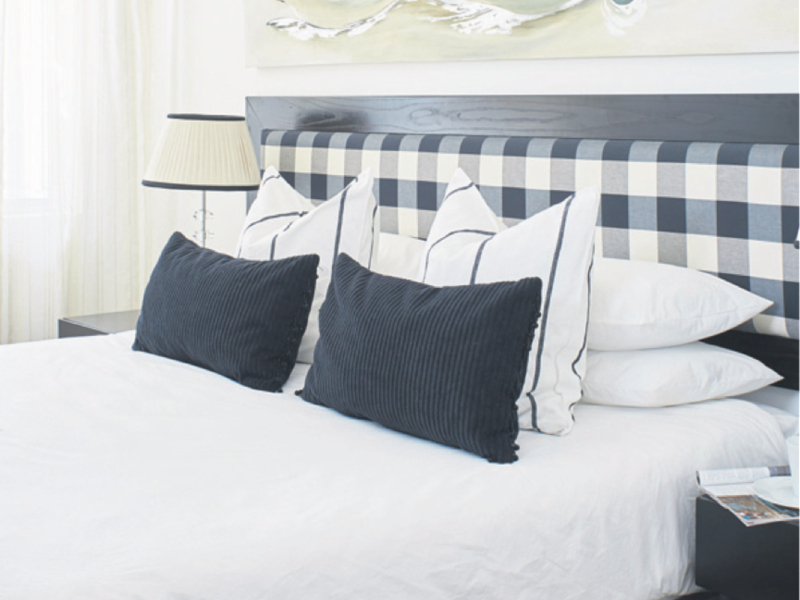 llusion of width. Here a bold headboard that extends beyond the bed "stretches" the room, as does the picture above it.
Draw the eye upwards with an overscaled headboard. It makes a great focal point as well. Hanging the curtains from the ceiling also helps to give the effect of greater height.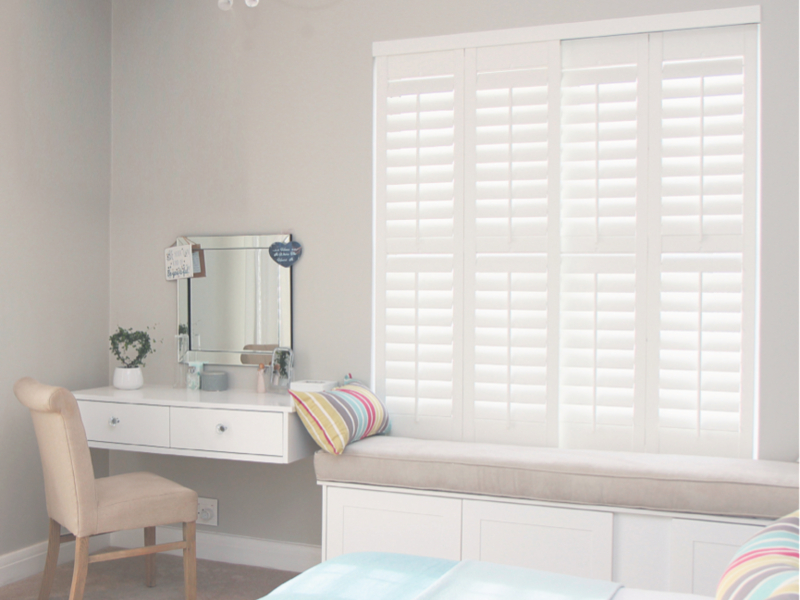 Curtains can take up a lot of space, so in compact rooms, a better option is to use blinds or shutters like these from American Shutters.