A restaurant that is synonymous with consistency and great atmosphere is Gemelli in Johannesburg and it has been able to maintain this for several years.
Any time of day Gemelli has a loyal clientele, and the social media appreciation from their customers has made it a staple in some people's weekly diet. 
So when we headed off to Gemelli, it should be noted we had high expectations because of this reputation.
The restaurant was started by Alessandro Mosupi Khojane, who grew up in Rome, Italy. Gemelli is an extension of Italian culture, gathering at large tables, good wine, entertainment and enjoying delicious modern Italian food. 
On an evening night out at Gemelli, dress up and look good as the interior design of the restaurant and the atmosphere is quite welcoming for this.
The ambience of Gemelli is buzzy and there are two sections; one for quieter and family settings the other more vibrant, young and outdoorsy.
ALSO READ: Five restaurants outside Joburg worth checking out this long weekend
From the time I sat at my table, the service was quick and attentive but most surprising was how quick the food got out after ordering. 
For starters: the grilled chicken thigh, served with three sauces – a sun-dried tomato pesto, roasted garlic aioli and soy and lime fluid gel.  The tomato pesto would pair well with fresh crusty bread such as ciabatta or sourdough because of the buttery texture. The aioli is versatile, velvety and worked well with the chicken including the soy and lime fluid gel. 
Just after I gobbled the starter, about 10 minutes later, possibly shorter, the mains were out: line fish and grilled prawns with peri-peri potatoes, pea cream and caponata.  
Caponata is a native Sicilian dish consisting of chopped fried aubergine and other vegetables. Fish is a fairly quick cook, and considering the other components of the dish, it was impressive that the quality of the food was still up there.
The grilled prawns were still succulent, the line fish was slightly overcooked and the potatoes were unevenly cooked. The pea cream and caponata were the right pairings with seafood, however, the dish needed a bit more crunch. 
As I ended off on a sweet note, anytime an establishment has a signature dish named after themselves, many of them take pride in creating the dish. Gemelli's signature almond nougat cheesecake was ultra-smooth.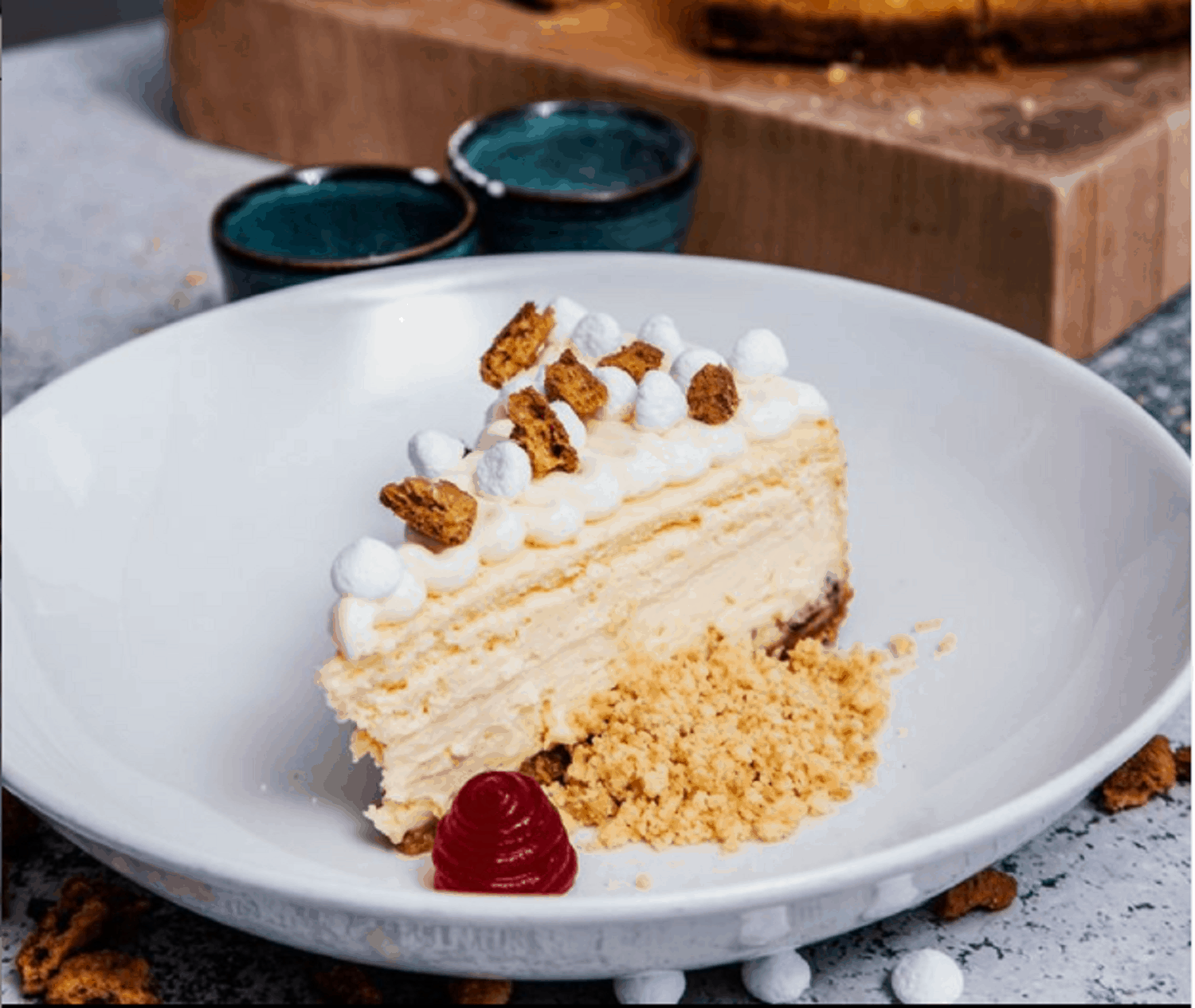 The biscuit crust added texture from the nuts, and extra sweetness from the nougat. Paired with caramel milk tart ice cream, it pleasantly did not make the dessert sickly sweet.
Because of the quick service, this is perfect for date nights needed in a flash, as you are unlikely going to wait a while for your food. Basically, I had dinner in under an hour.
This element is good for Gemelli because they have somehow managed to master quick fine dining but still maintaining good quality food. 
Budget R400-plus per person, as the signature pasta dishes are a must-try.
Rating:
Service: 9/10
Food: 7.5/10
Ambience: 8/10