Fried chicken is a worldwide favourite and can be found in almost any restaurant across the globe.
This fried chicken recipe is easy to create, and it yields the crispiest and tastiest fried chicken pieces.
Save some money by ditching the takeaways and creating your own homemade crispy fried chicken for dinner tonight, which you and the family will be sure to love.
Homemade crispy fried chicken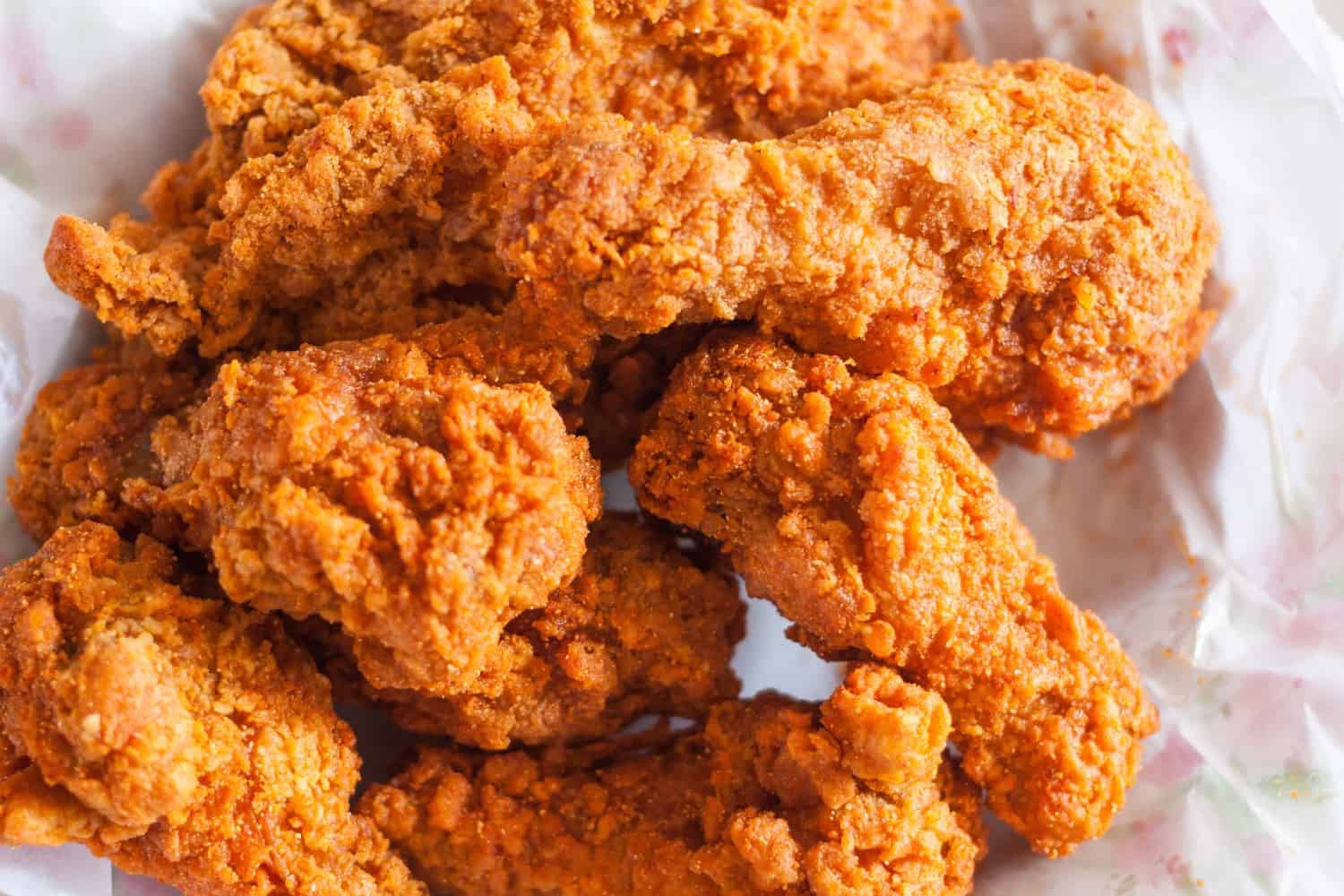 Ingredients
6 chicken thighs
6 chicken drumsticks
3 cups of buttermilk
½ cup of Buffalo Hot Sauce optional
2 teaspoons of alt
1 teaspoon of pepper
3 cups of all-purpose flour
½ cup of cornstarch
1 tablespoon of salt
1 tablespoon of paprika
2 teaspoons of onion powder
2 teaspoons of garlic powder
1 teaspoon of dried oregano
1 teaspoon of dried basil
1 teaspoon of white pepper
1 teaspoon of cayenne pepper
1 litre of vegetable oil for frying
ALSO READ: Recipe of the day: Amasi scones
Instructions
In a large mixing bowl, whisk together buttermilk, hot sauce (optional, for added flavour), salt, and pepper in a mixing bowl. Add in chicken pieces. Cover the bowl with plastic wrap and refrigerate 4 hours.
When ready to cook, pour the vegetable oil in a skillet until it is about ¾ inch deep. Heat to 180 degrees Celsius.
Prepare the breading by combining the flour, cornstarch, onion powder, garlic powder, oregano, basil, white pepper, cayenne pepper, paprika and salt in a gallon sized resealable plastic bag or shallow dish. Mix it thoroughly.
Working one at a time, remove chicken pieces from buttermilk mixture. Shake it gently to remove the excess. Place it in the breading mix and coat thoroughly. Tap off the excess.
Place the breaded chicken into the 180 degrees Celsius oil. Fry 3 or 4 pieces at a time. The chicken will drop the temperature of the oil so keep it as close to 180 degrees Celsius as possible. Fry each piece for 14 minutes, turning each piece about half way through, until the chicken reaches an internal temperature of 75 degrees Celsius.
Remove from the oil and place on paper towels. Let them rest for at least 10 minutes before serving.
This recipe was found on thestayathomechef.com