They have a complete range of colours and pre owned sales manager Philip van Driessel is the man to speak to on 074 107 7606 or 011 706 6622.
The i20 is the second car reflecting the innovative 'i-generation' philosophy underpinning the thinking from Korea's largest car company. The i20 gave buyers in the supermini sector a fashionable and state of the art design with a high level of engineering and technology, perceived quality and comfort, and performance and fuel efficiency at a price not yet obtainable in the segment.
It is basically allowing the i20 to undercut the upmarket 'boutique' hatchbacks against which it competes in an increasingly important niche of the B-segment. It represented a fresh solution for those consumers who chose to change to a more compact vehicle which is small only in terms of its physical size.
At first glance it was apparent that plenty of effort and attention was focussed on providing an eye-catching exterior design, and the overall effect is dramatic and striking. The sheetmetal is stretched tautly over wheels that are positioned at the four extremities, a wide stance adding to the sporty effect.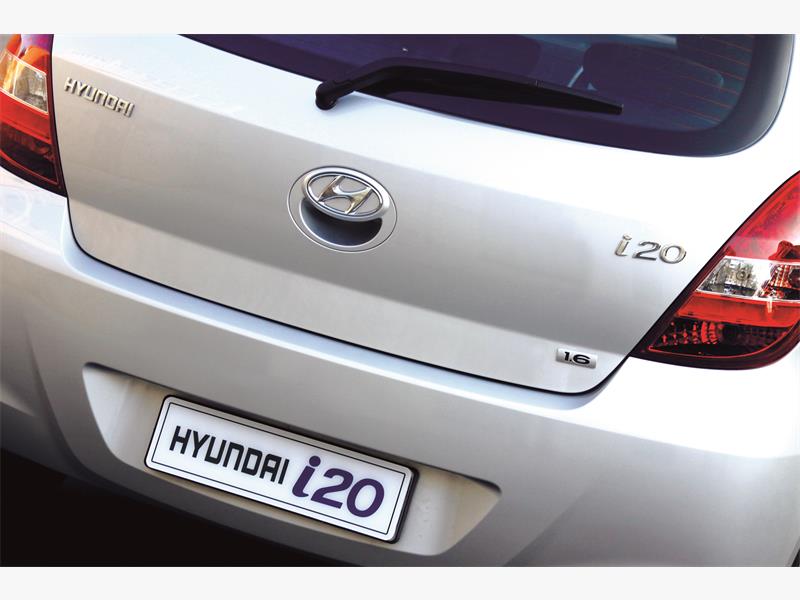 The i20's design philosophy is not only skin deep and the bodyshell has been engineered to combine high strength and low weight. Seatbelt warning buzzers and lights, a passenger airbag which can be rendered inoperative via the ignition key, three-point seatbelts for the three rear seat occupants, headrests designed to provide additional support to the upper body and neck in a rear end collision add to the i20's safety credentials.
The fitment of disc brakes both front and rear is another safety highlight and emergency stopping is aided further by both ABS and EBD. Gas-filled shock absorbers and electrically-assisted rack and pinion steering are two other features pointing to the fact that dynamic safety is as important to the Korean brand as passive safety.
The cars available at Hyundai Bryanston are the 1.6 litre multivalve that provides spirited performance thanks to an impressive 91 kW and 156 Nm. These are numbers which will see it outperform all but the most overtly sporty rivals.
This i20 has a newly developed, lighter, stronger and quieter transmission. The five-speed manual 'box offers an extraordinarily precise and easy shift, with perfect gear ratios to achieve both sparkling fuel economy and crisp throttle response even in the higher gears.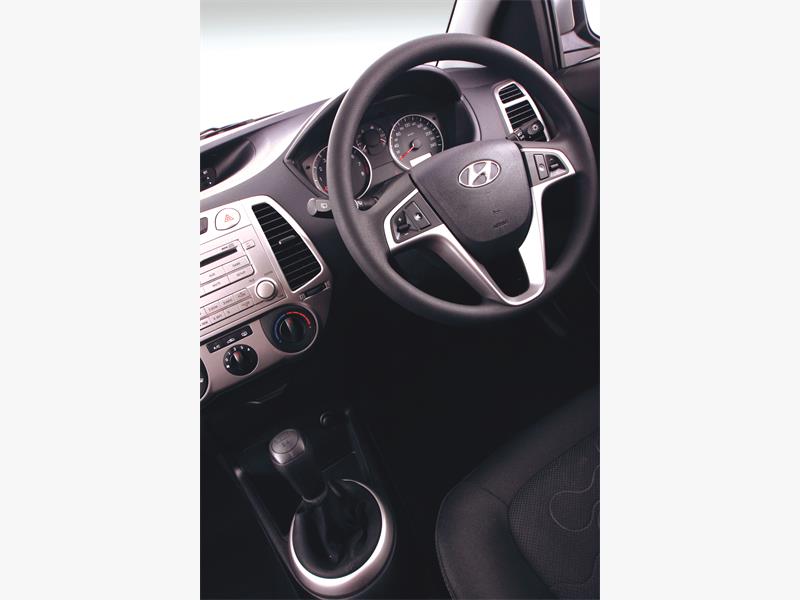 A classy interior was another key design objective for the i20 and using premium materials and then assembling them meticulously has resulted in a cabin which bursts with good taste coupled to an exceptional level of perceived quality.
As an encore owners will find further contentment in getting the balance of a segment-leading five-year /150 000 kilometre warranty and a three-year/60 000 kilometre service plan. And when you buy one of these cars you also get a 1 000 kilometre Confidence Drive 125 point quality check.
The bottom line is the car costs R135 500 with no deposit. The term is 72 months with a 35 percent balloon payment, an interest rate of 9.5 percent and a total cost of credit R195 948. The interest rate is linked to prevailing prime rate subject to change, with the deal subject to credit approval by Hyundai Finance, a division of MFC, a division of Nedbank Limited.
Nedbank is an authorised financial services provider. Nedbank Limited is a registered credit provider under the NCA (NCRCP 16). Price excludes an initiation fee (R1 140) and monthly service fees (R57p/m). Deal is for advertised specifications only, and any additional accessories will be subject to separate terms and conditions with on road costs excluded.