One of the most popular segments of the South African leisure camping market is the off-road trailer. These rugged wagons offer several advantages over off-road caravans. They are generally a little lighter, less expensive and even tougher. Generally they are easier to tow.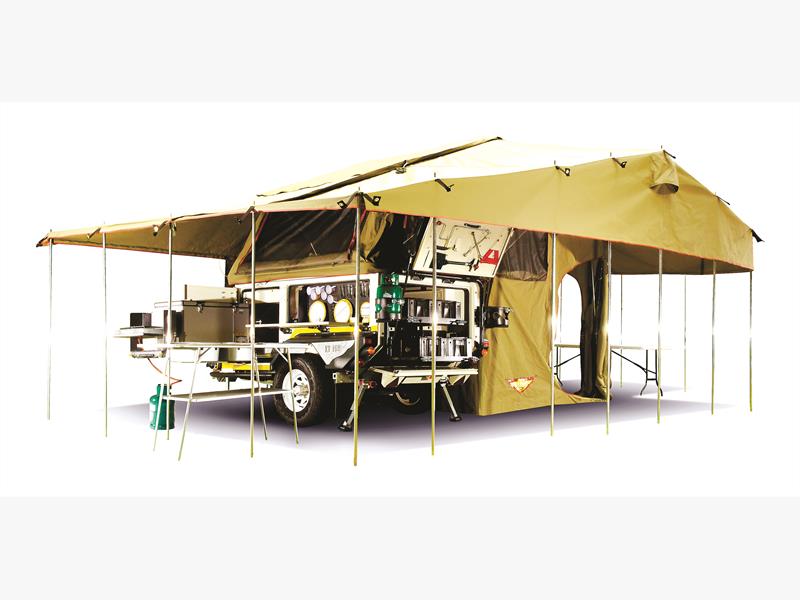 Jurgens Safari Trailers has designed the XT160 to be a complete package, ready to roll. It comes standard with all the practical features off-road enthusiasts look for in a trailer. Although it is possible to buy an off-road trailer and equip it yourself, an advantage of having it done for you is that you benefit from the experience accumulated by Jurgens over years. Experience when camping is invalauble and so, particulalrly if you are new to camping out of trailers, buying some can save a lot of headaches later.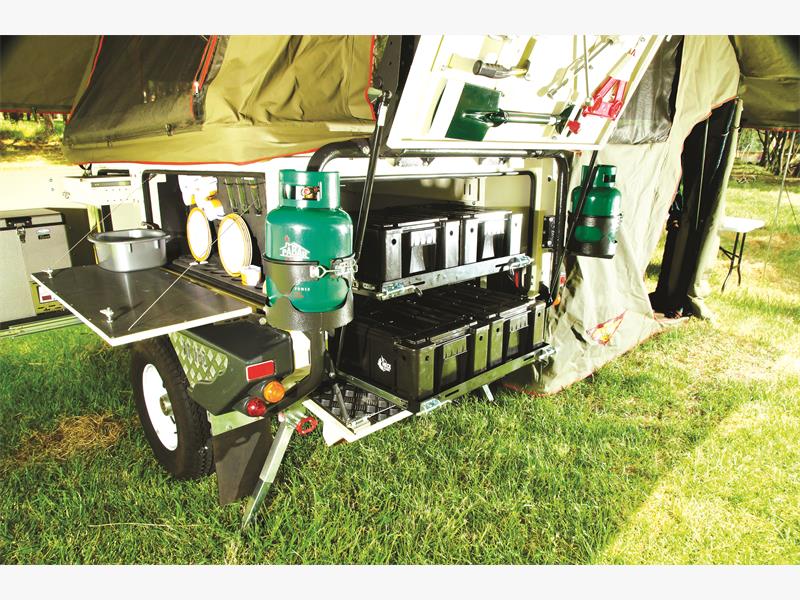 The XT 160 comes with all the essential equipment for comfortable camping including two 12V 80AH batteries, battery level indicator and four 12V Hella plugs. There is also a 90-litre dual fridge/freezer, two 4kg gas bottles, a spare wheel, removable jockey wheel and a Howling Moon trailer tent which sleeps four. The 100 litre water tank feeds a Hansen geyser so there is plenty of hot water. There are also three LED battery-operated lights and crockery for six. A generous 1 890 mm wide and 3 990 long, the XT160 is just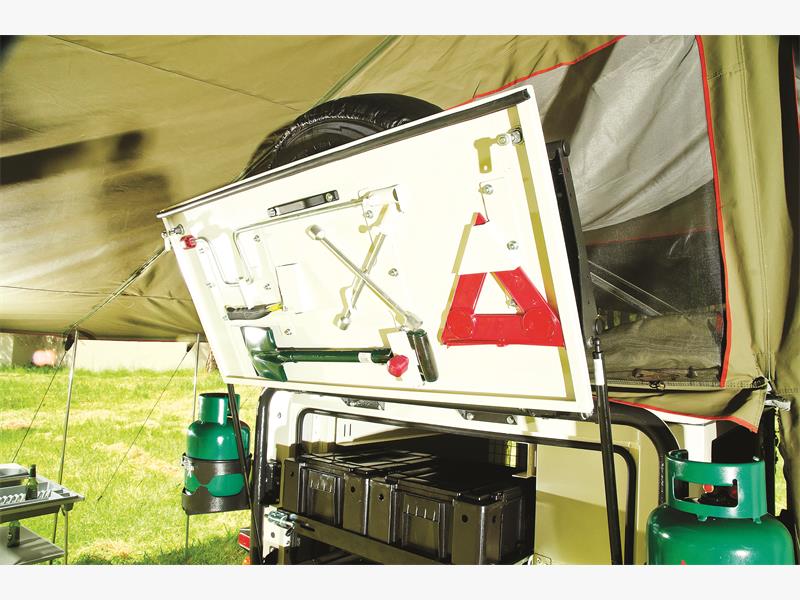 1 590 mm high (excluding the tent) and has a good ground clearance of 340 mm.