It is a cooler term for the marketing spinners to use: I suppose and appeals to our sense of adventure and ability to enjoy an outdoor lifestyle. These are cars that can take a bit of "soft-roading", but generally without four-wheel drive. Often they offer a crucially extended ground clearance. Their big advantage is cost. The Peugeot 2008 is such a car and is based on the same platform as the 208 compact hatchback and combines the wieldy dimensions and nippy character of the 208 with the space, versatility and lifestyle appeal of a compact crossover.
Initially offered in comprehensive Allure specification only, it is powered by an efficient 1.6-litre engine producing 88kW and 160Nm the 2008 provides adequate power and pretty decent fuel consumption. Almost certainly someone buying a car like this will be budget conscious and the claimed consumption of 5.9 litres/100km in the combined cycle, with associated exhaust emissions of 135 g/km, is a good sign. A 0-100km/h acceleration time of 9.5 seconds is also claimed, which is probably optimistic, but who really cares in a car of this nature. The top speed is 196km/h which is well beyond safe in a slighty taller vehicle.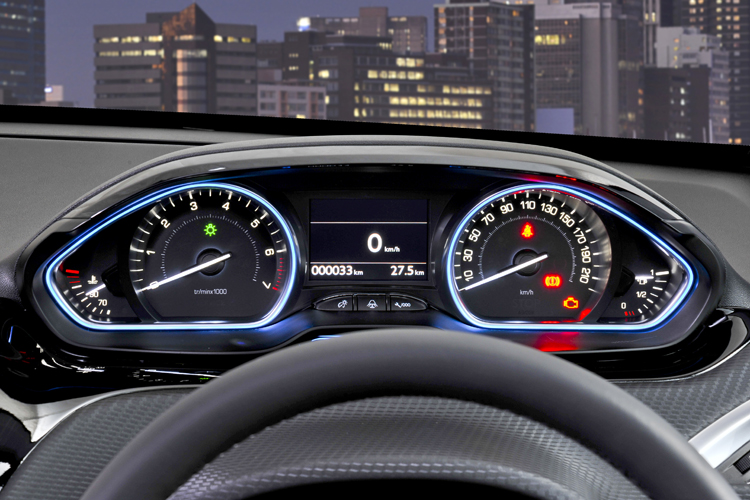 Drive is to the front wheels via a five-speed manual gearbox, which is the only transmission on offer at launch. Peugeot's Grip Control system, which optimises the 2008's traction control settings for a variety of road conditions, is standard.
A raised ride height is key to the versatility of the 2008, allowing it to cope with anything from smooth highways and urban routes to indifferent country roads and even dirt.
Those already familiar with the 208 will feel at home in the cockpit; those who are not will have to take some time to get used to it. A smaller steering wheel is positioned so that adjustment is required to a lower than normal position for an unobstructed view of the instruments. I quite like it.
A full-colour touchscreen display allows intuitive access to the infotainment offering, which includes integrated satellite navigation, Bluetooth-powered telephony and audio streaming, USB and auxiliary audio inputs, a trip computer, and an FM/AM receiver with multiple loudspeakers.
Given its compact form, the 2008's roomy interior comes as a surprise. The rear seats have plenty of legroom and the wide-opening tailgate provides convenient access to a decent 360 litre boot.
The split rear bench seat folds away completely, leaving a flat-floored cargo area that easily accommodates large, unwieldy objects – from mountain bikes to hiking gear.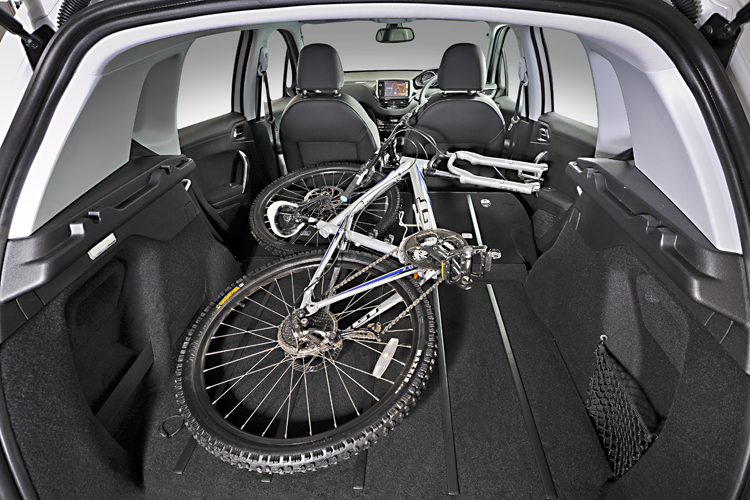 The Allure trim and equipment levels are comprehensive, with a mix of genuine leather and comfortable cloth. Fine detailing includes exquisitely executed metallic accents, ergonomically designed switchgear with a tactile appeal and subtle ambient illumination to enhance an overall feeling of comfort.
In passive safety terms, the safety measures include front, side and curtain airbags, while active measures include latest-generation electronic stability control, as well as ABS brakes with emergency braking assistance and brake force distribution.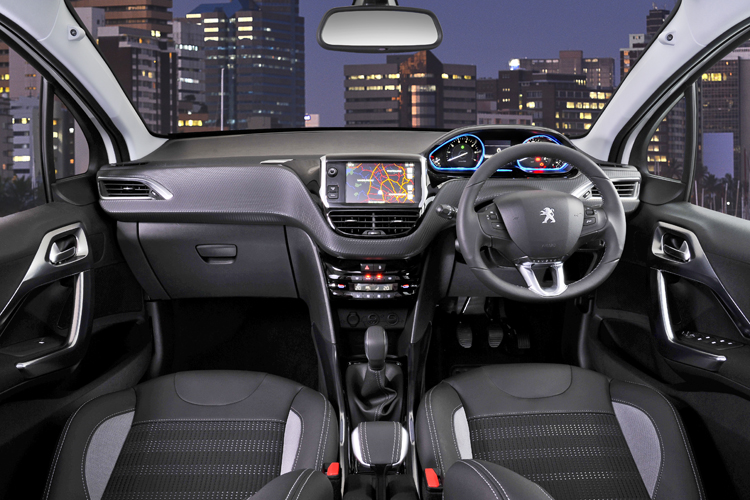 "The new 2008 is a key addition to the Peugeot passenger car line-up in South Africa," says Francis Harnie, managing director of Peugeot SA. "It extends our brand's reach into the fast-growing compact crossover segment, while introducing this segment to the crossover values already established by our larger 3008.
"The 2008 also represents Peugeot's commitment to a new generation of cars that combine efficiency and a greener environmental footprint with an engaging driving experience – attributes already ably demonstrated by our 208 hatchback.
"The value proposition is further enhanced by the Peugeot Premium Plan, which links a three-year/100 000km warranty to a five-year/60 000km maintenance plan, as well as by Peugeot's unwavering commitment to customer service and satisfaction," Harnie concluded.
The new Peugeot 2008 will go on sale in South Africa in May 2014. The retail price includes a three-year/100 000km warranty, and a five-year/60 000km maintenance plan.