The announcement made just over three months ago, Toyota has now divulged pricing details of the 70th anniversary edition Land Cruiser on its website.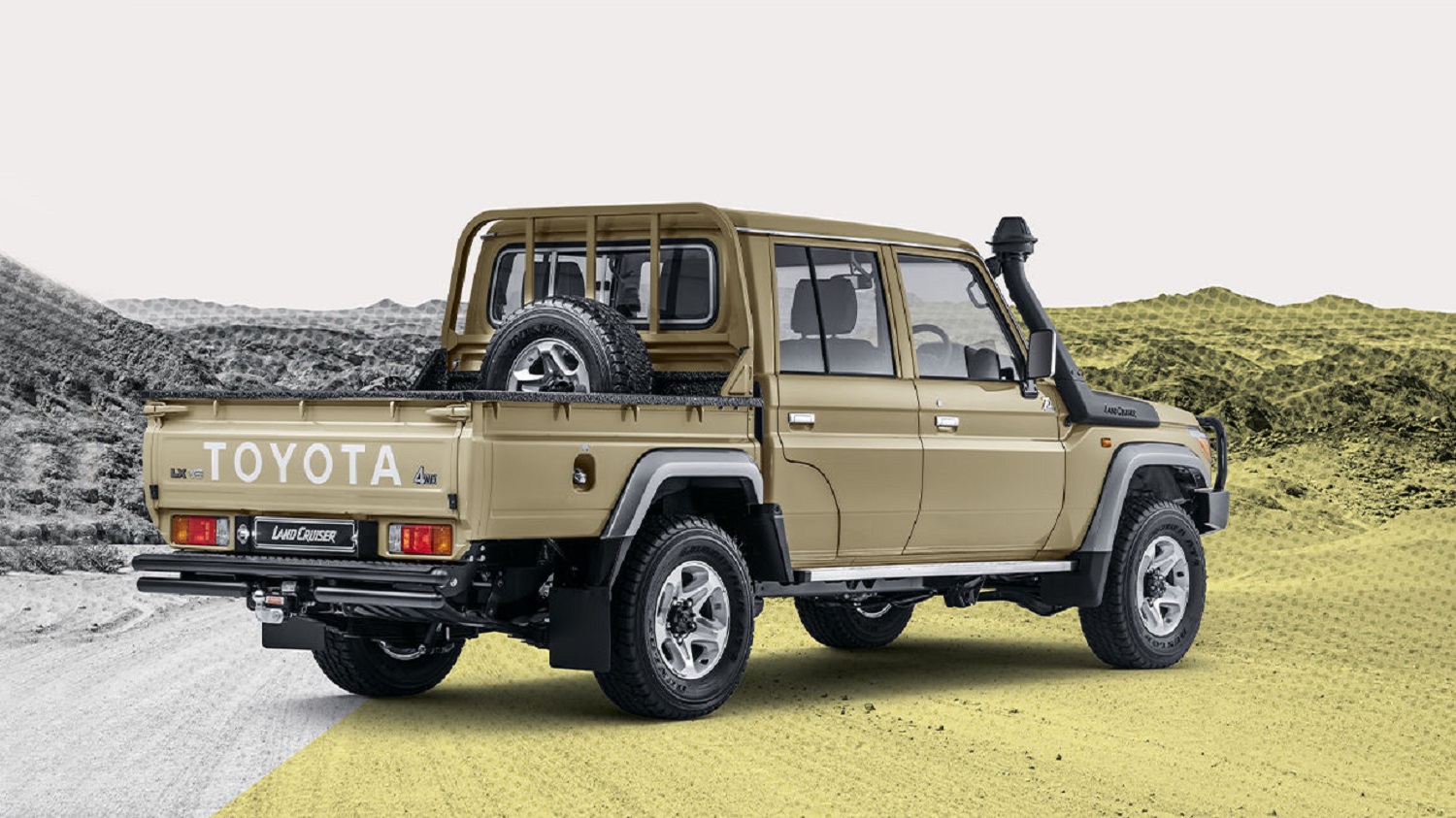 Already on sale in Australia where production is capped at 600 units, the 70th anniversary, while commemorating 70 years of the Land Cruiser this year as per its name, is limited to the 70-series, more specifically the 79 single and double cabs equipped with the 4.5 D4-D engine.
ALSO READ: Fourth quarter debut for anniversary edition Toyota Land Cruiser
Aesthetically, the 70th differs from the standard model in the fitting of a new grille with block lettering TOYOTA badging, a black steel front bumper with fog lamps instead of the usual chrome item, a standard rubberised loadbin and tow bar, special 16-inch alloy wheels and 70th anniversary badges.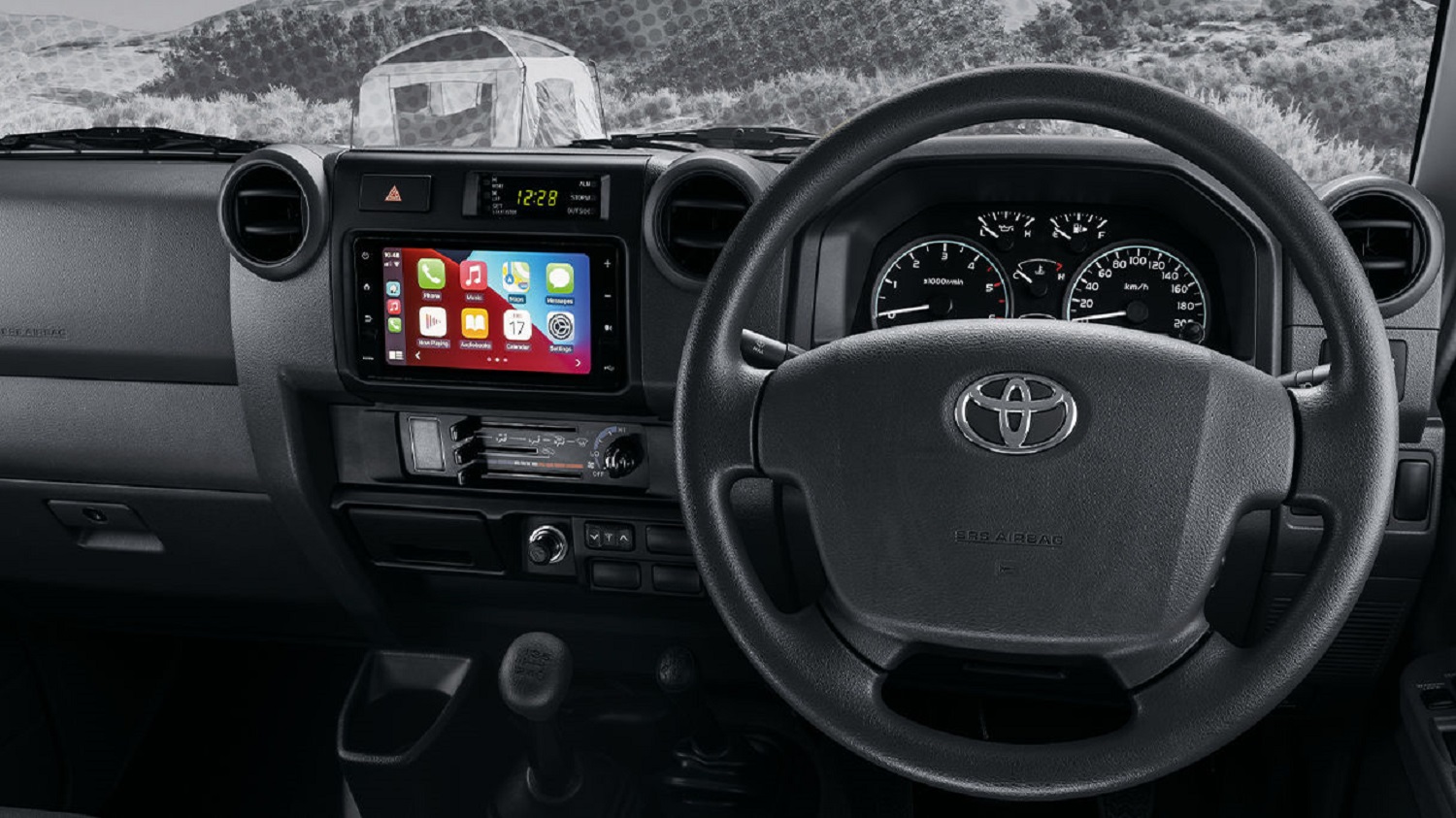 Inside, the touchscreen infotainment system with Bluetooth, USB and embedded satellite navigation comes as standard, along with 70th anniversary branded floor mats, a redesigned centre console and canvas seats with 70th anniversary branded headrests. Not offered though is the faux woodgrain finish available in other markets.
ALSO READ: Toyota Land Cruiser's V8 turbodiesel here to stay
As mentioned, the 70th anniversary is only powered by the single-turbo version of the 4.5 D4-D diesel V8. Pumping out an unchanged 151kW/430Nm, drive is routed to all four wheels via a five-speed manual gearbox.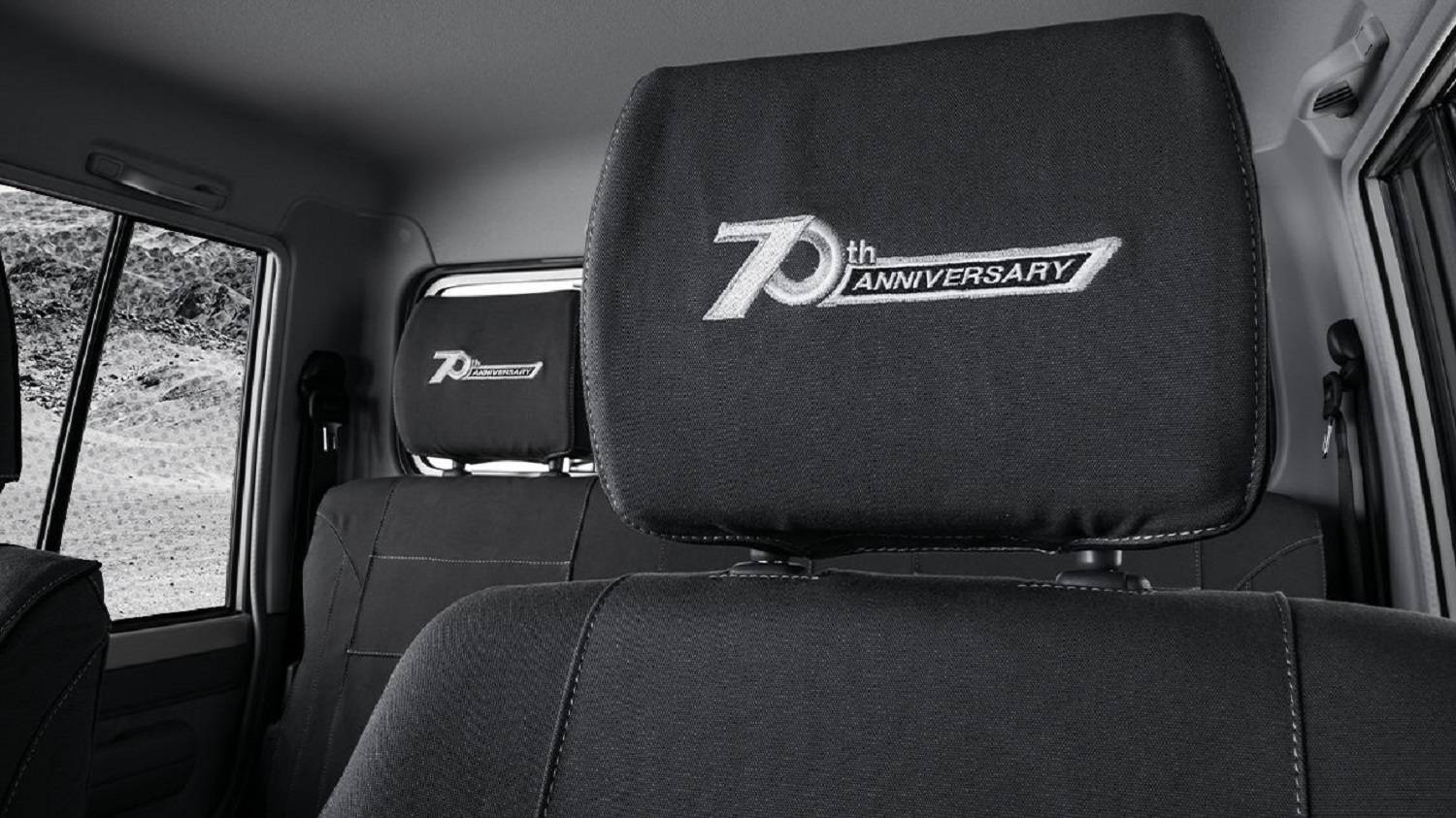 Pricing
For South Africa, two colour options are available; Sand Beige and Ivory White with a three year/100 000 km warranty being standard and a service plan optional.
Land Cruiser 79 4.0 V6 – R652 500
Land Cruiser 79 D/Cab 4.0 V6 – R740 100
Land Cruiser 79 4.2D – R693 900
Land Cruiser 79 D/Cab 4.2D – R775 800
Land Cruiser 79 4.5 D4-D – R793 300
Land Cruiser 79 D/Cab 4.5 D4-D – R869 600
Land Cruiser 79 4.5 D4-D 70th Anniversary – R889 700
Land Cruiser 79 D/Cab 4.5 D4-D 70th Anniversary – R943 100