After almost three years of speculative reports, Toyota has provided the biggest hint to date of the Volkswagen Golf 8 GTI rivalling GR Corolla becoming a reality.
Reportedly on track to make its world debut in 2023, though next year has also been alleged, the automaker's North American division posted a single image on its Instagram page overnight showing the interior with barely any sporty touches.
According to the GR Corolla Forum however, the unremarkable teaser provides a quartet of hints to the GR Corolla's identity, the first being the "G:16" symbol within the instrument cluster that references the G16E-GTS 1.6-litre turbocharged three-cylinder engine used in the GR Yaris.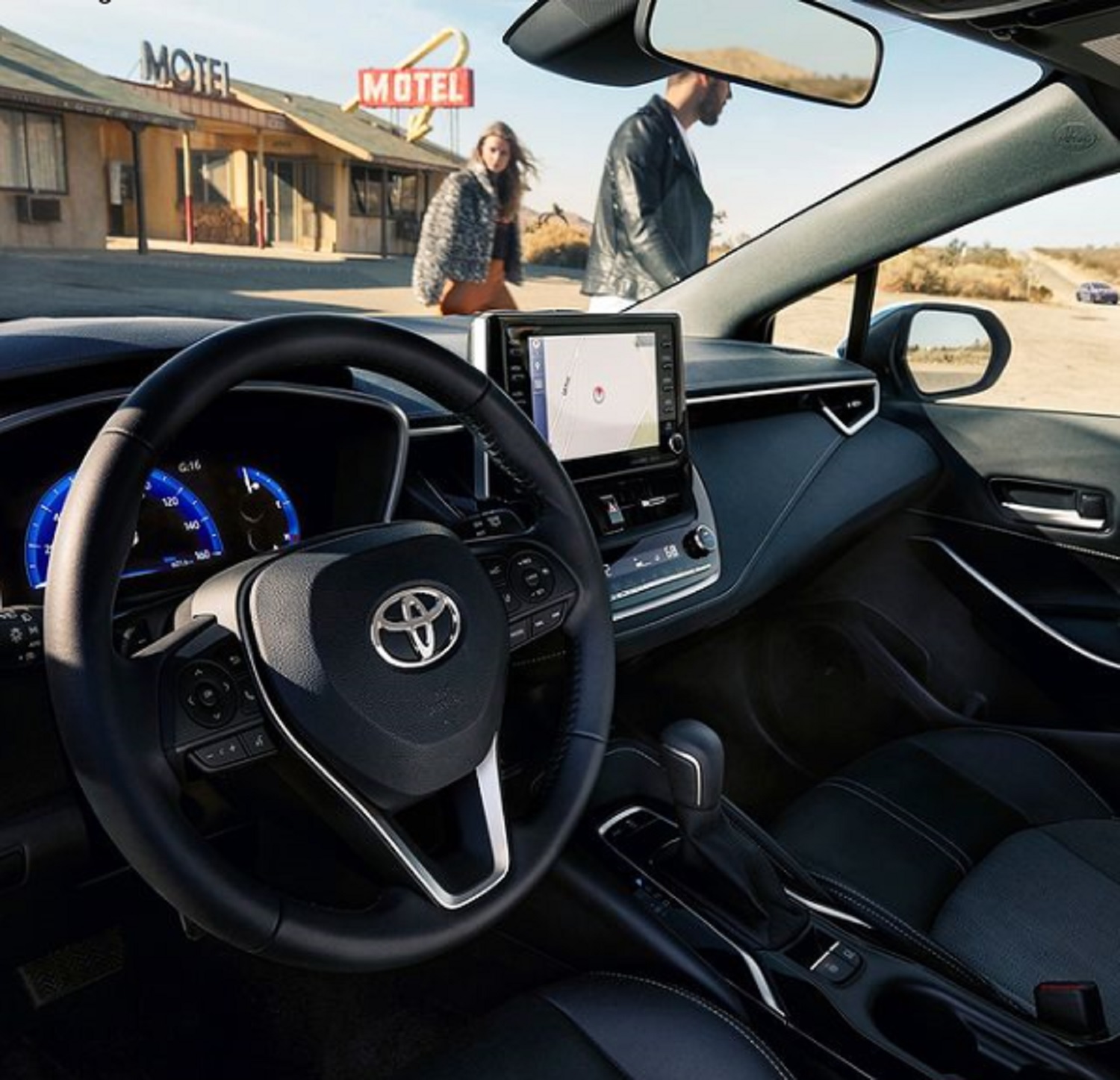 The second clue is the "2 68" numbers on the climate control display, which confirms the same 268 horsepower or 200 kW output as the Japanese-spec Yaris GR. This seemingly rules-out a prior report in April alleging the Corolla being more powerful than the Yaris as electrification has already been denounced.
ALSO READ: Toyota GR Corolla tipped to outpower GR Yaris
A third hint is the satellite navigation display that confirms the GR-Four all-wheel-drive system, while the fourth and final is the depiction of a GR Yaris speeding down on a dirt road on the far right.
In a departure from the GR Yaris though, the image sees the Corolla sporting an automatic gearbox with paddle shifters, which has led speculation of it being possibly offered solely with the self-shifter or potentially as an option together with the six-speed manual gearbox.
For now, little else is known but given the timing of the image's release, expect more to be released over the coming weeks and months.