Following major investments both from Nissan South Africa and South African businesses, phase one of full retail sales will commence in November via a dedicated Nissan LEAF dealer network covering Johannesburg and Pretoria.
At the very core of the Nissan LEAF is laminated Lithium-ion battery technology. Similar to those found in cell phones and laptop computers the 192 highly-efficient cells are installed under the floor of the Nissan LEAF.
Drawing from the energy stored in the 24 kWh Li-ion batteries, an electric motor takes pride of place up front, in the same position as a conventional internal combustion engine under the bonnet of the Nissan LEAF. The AC synchronous electric motor powers the front wheels via a single speed gear reduction transmission.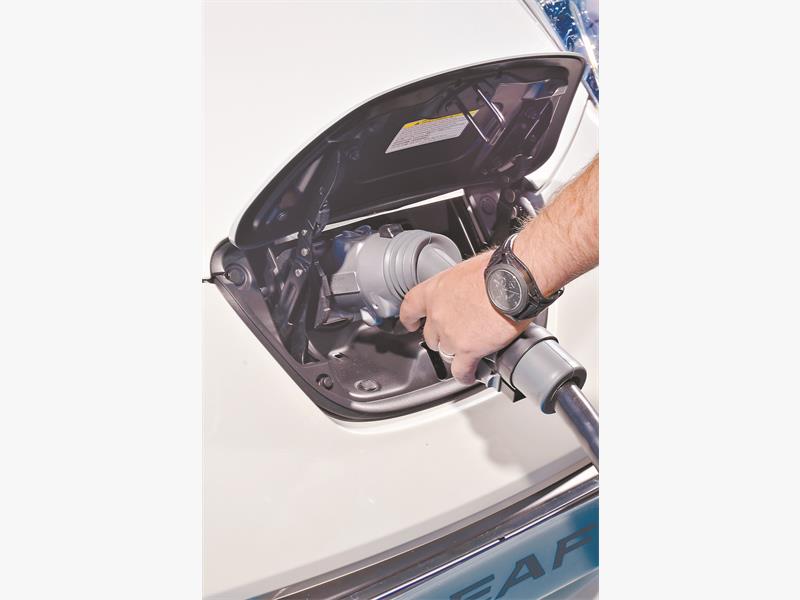 Energy consumption is pegged at 150 wh/km, and with no internal combustion of any sort the Nissan LEAF boasts zero carbon emissions. The 0-100 km/h dash is completed in 11.5 seconds and top speed is 144 km/h.
Range on a fully-charged battery pack is as much as 195 kilometres. Much like conventional vehicles which feature eco-minded driving modes to reduce fuel consumption and increase efficiency,.Each Nissan LEAF is sold with a home charger, which is installed by specialised technicians in the owner's home upon purchase.
A normal charge from empty in this manner takes up to seven hours, making it easily possible to maintain charge every evening. Studies from overseas markets show that over 90 percent of charging is conducted in this way, as most drivers do not drive more than 100 km per day.
At launch as part of phase one of the Nissan LEAF roll-out, select Nissan dealers in Gauteng also provide Nissan LEAF 'quick charge' stations, each of which is free of charge for Nissan LEAF owners. The quick charge units, which are accessible even after hours, provide a specialised electric current which is able to charge the battery pack from empty to 80 percent in just 30 minutes, and a quick 10-minute top-up will give the driver an additional 50 kilometres of range.
The new Nissan LEAF retails as of November 2013 for R446 000 including a three-year/90 000 kilometre service plan linked to service intervals of 15 000 kilometres. Roadside assistance and a three-year/100 000 kilometre mechanical warranty are also included.