Di Matteo has claimed his second V8 racing title in as many years this past weekend at the Midvaal Raceway outside of Meyerton in the Vaal Triangle.
Technically this is the second title that the veteran racer has won this year as he was only acknowledged as the rightful 2014 National V8 Supercars Champion five months ago.
This was due to the torturous six month legal battle that ensued after the final event of the last National Super Series event at the end of the 2014 racing season, tainting what should have been the realisation of a dream for the popular "Italian Stallion".
However Di Matteo has proven in no uncertain terms what a worthy champion he is by taking the 2015 Super Saloons GTA Class Championship as well – a category created especially for the former National V8 Supercars Championship within the ranks of the Northern Regions Inland Series.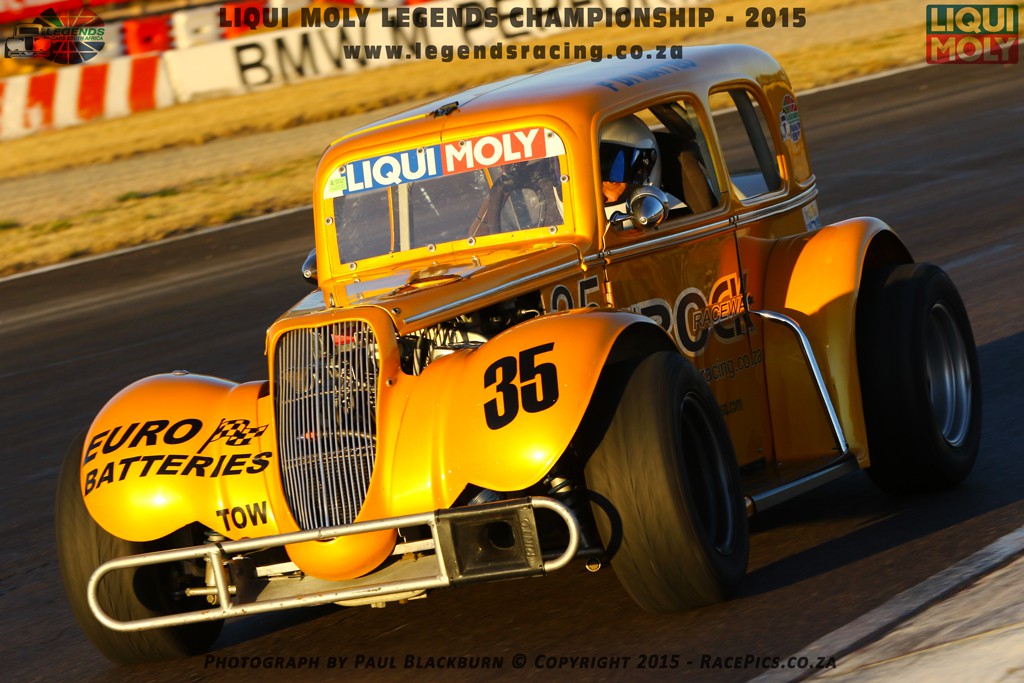 2015 Liqui Moly Legends Masters Championship
Not only has Di Matteo claimed this title but he also currently leads the 2015 Liqui Moly Legends Masters Championship by a healthy margin as well. With only one event left at the Red Star Raceway in a few week's time, he is expected to add his second title in a row in this category as well!
Di Matteo's success would not be possible without his valued sponsors – Varta Johnsons Control, Amtec Lubricants, Derek's Machining, Tre-D Engineering, GWR Racing and PF Hydraulics. He will certainly be looking to reward them with more great results next season.