A  Standerton police officer was killed in the early morning hours of Wednesday morning after a collision with another police vehicle near New Denmark Colliery in Mpumalanga, reports Standerton Advertiser.
According to a reliable source of Megabus' Security, the officers were responding to protest action near the mine, after receiving information that protesters were causing havoc and allegedly wanted to set a bus alight.
ALSO READ: Joburg metro cop under arrest after deadly collision
The protest is said to be over locals not primarily being considered for employment at Tutuka and Seriti (New Denmark Colliery).
The source said he contacted the police for assistance and they were dispatched to the scene.
On their way to the site, the accident occurred.
"At first we thought it was just one vehicle, but approaching the scene we realised there were two police vehicles involved," the source said.
The Standerton Advertiser contacted Standerton police's communications officer, Capt Fanie Nhlabathi.
According to him, the first officer's vehicle got stuck in barricading put out by protesters, and the second responding vehicle did not take notice of the stationary vehicle.
Subsequently, he crashed into the back of the other police officer's vehicle.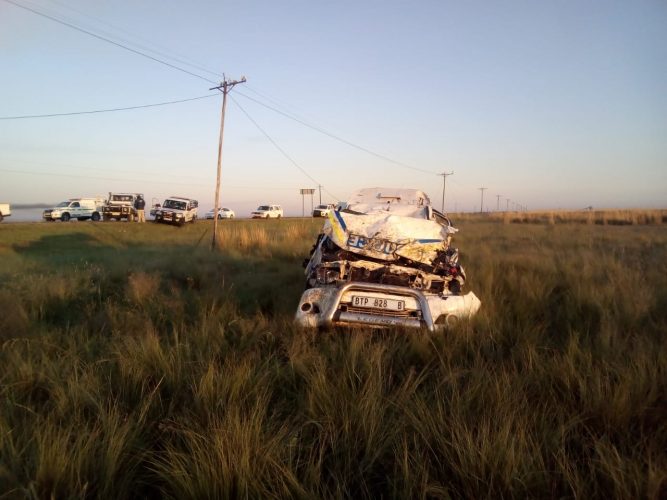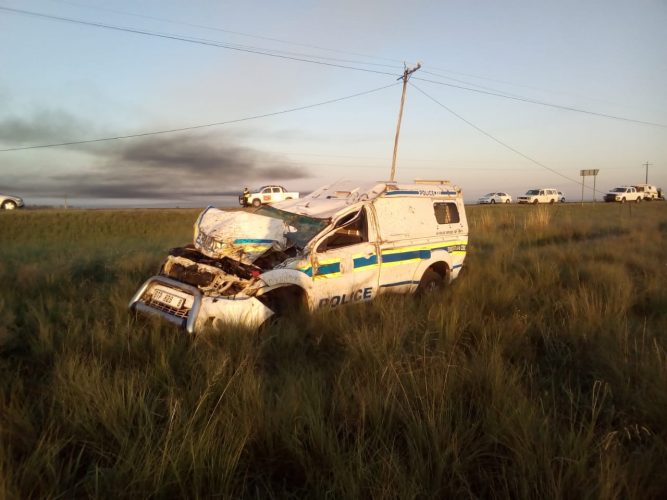 The source told the Standerton Advertiser that ER24 was also dispatched.
"We safeguarded the ambulance while medical personnel stabilised the other police officer, who was seriously injured and admitted to Mediclinic Highveld in Trichardt."
Capt Nhlabathi confirmed that there was a search for both officers' service pistols, and that both were eventually recovered from the accident scene.
The name of the deceased could not yet be published, as it is unclear whether his next of kin has been notified.
It was confirmed by Capt Nhlabathi that the deceased was a constable at Standerton police station.
For more news your way, download The Citizen's app for iOS and Android.