The World Health Organization (WHO) and a group of global health leaders on Tuesday issued an urgent call for vaccine equity globally, particularly in Africa.
A statement issued by the WHO stressed that it's the "worst pandemic in the last Thunder years". Unfortunately, it will not end "until there is genuine global cooperation".
Global vaccine equity
To date, approximately 90% of high-income countries have reached the 10% target, and more than 70% have reached the 40% target.
Meanwhile, not a single low-income country has reached either target.
Only 2% for Africa
WHO's director-general, Dr Tedros Adhanom Ghebreyesus, noted with concern that more 5.7 billion doses have been given globally, but only 2% of those have been administered in Africa.
Ghebreyesus said it "doesn't only hurt the people of Africa, it hurts all of us".
If the unequal distribution of vaccines persists, the virus will continue to mutate and circulate, which in turn will lead to extended periods of social and economic disruption.
If vaccine administration slows down, the virus will have room to mutate, which may render the vaccine ineffective against future mutations and strains.
ALSO READ: Covid-19 variants in SA: Your questions answered
A miracle for 'all mankind'
While vaccine sharing is encouraged, Ghebreyesus says the world should not have to be relying on vaccine sharing when structures can be put in place to assist struggling countries.
It was a great miracle to have these vaccines, now let this miracle be available to all mankind.
In addition, it costs Africa approximately $29 billion of production for every month of lockdowns. UN under-secretary-general, Vera Songwe, added
"For [the African continent], when we say that Covid-19 is an economic issue and we need to respond to it, to be able to recover and reset our economies, it is real."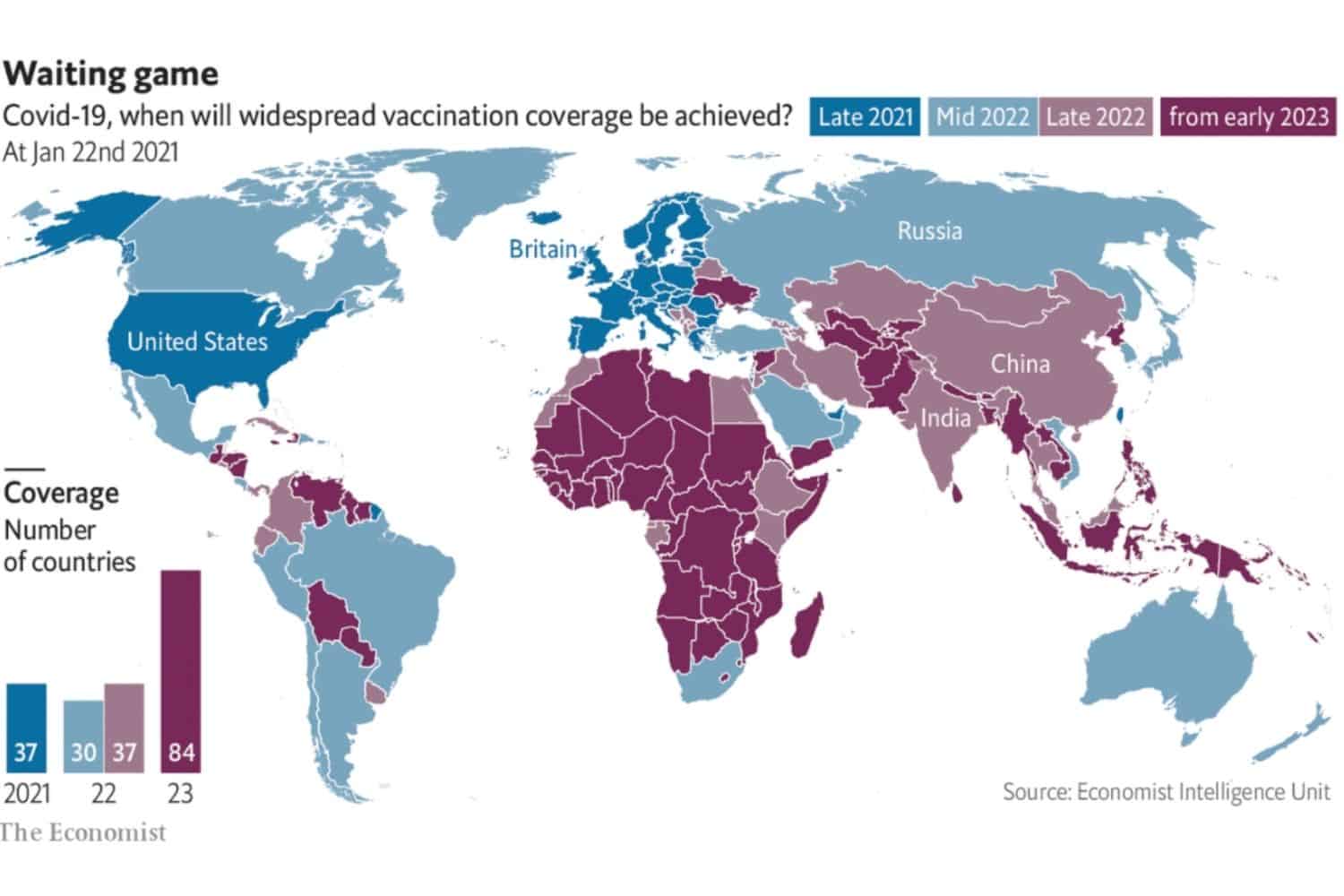 ALSO READ: Yes, vaccines prevent Covid hospitalisations. Here's proof
High-income countries reap benefits
As per data released by WHO, 5.5 billion vaccine doses have been administered globally, of which 80% have been distributed in high- and upper-middle-income countries.
"High-income countries have now administered almost 100 doses for every 100 people. Meanwhile, low-income countries have only been able to administer 1.5 doses for every 100 people, due to lack of supply."
Back in June, WHO regional director for Africa, Dr Matshidiso Moeti ,predicted nine out of 10 African countries would miss their vaccination goals.
This at a time when more than five million Covid-19 cases were reported in Africa and new cases increased by nearly 20% in South Africa, Egypt, Tunisia, Uganda and Zambia.
NOW READ: Vaccine exploitation: Europe lockdown lifted, thanks to jabs from Africa