Nigeria's economy returned to growth after five consecutive quarters of contraction, driven by a strong performance in the oil, agricultural, manufacturing and trade sectors, according to the National Bureau of Statistics (NBS).
South Africa's recession was much more shortlived, at just two quarters, and the rebound was fuelled by expansion of more than 30 percent in the agricultural sector, according to Statistics South Africa.
Nigeria, which depends on oil for 70 percent of state revenues and 90 percent of export earnings, has been battered by lower crude prices since mid-2014.
These have slashed government revenues, weakened the currency and caused dollar shortages, frustrating business and households.
The nation's economic woes have been excerbated by militant attacks on key oil infrastructure in the restive Niger delta, slashing output.
The crisis is heaping pressure on President Muhammadu Buhari, who took office in May 2015 on an anti-corruption platform.
His government is also grappling with separatist agitation in the country's southeast, farmer-herders clashes in the central, Boko Haram insurgency in the northeast and kidnappings and militancy in the south.
– 'Bright prospects' –
Analysts welcomed the positive outlook for Nigeria, but insisted there was need for caution.
"You can see that there have been improved performances in non-oil sectors in the second quarter," said Bismark Rewane of the Lagos-based Financial Derivatives Company.
"The prospects for more robust growth are bright. I hope the current economic diversification efforts which see attention being given to agriculture and mining will be sustained," he said.
The economy would also benefit if the ongoing truce with Niger delta militants was upheld, the expert argued.
"If there are no attacks on oil facilities and production is increased and Nigeria earns more money, then the economy will stabilise," Rewane said.
Nigeria's oil output has ramped up to an average of two million barrels per day from a low of 1.3 million in 2016 following government peace talks with the oil rebels.
For John Ashbourne of Africa Capital consultancy, however, the growth rate of 0.6 percent fell short of expectations.
"Growth across the economy was pretty soft, but the big surprise for me is the weakness of the oil sector," Ashbourne said.
"The strong recovery that we'd all expected didn't happen," he added.
Razia Khan, economist at Africa Global Research, also welcomed the recovery but said a lot still needed to be done.
Year-on-year growth of 0.6 percent "does not count for much" when the data were starting from a two-percent contraction a year earlier, Khan said.
In addition, first-quarter 2017 GDP was revised downwards, "so the picture is weaker than expected. Market consensus had been for a higher growth print overall," she told AFP.
– Sluggish South Africa –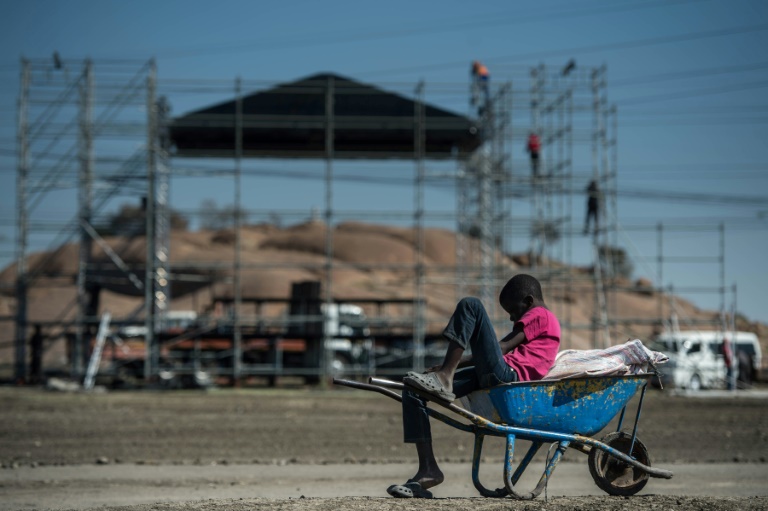 In South Africa, the economy had entered a technical recession — its first in eight years — in March.
The opposition Democratic Alliance party said the slight improvement provided "little hope" for millions of the unemployed, as low growth was forecast for this year.
"The economy, which is set to grow at just 0.5 percent this year, is growing too slowly to increase the level of per capita income for the 30.4 million people living below the poverty line," it said.
South Africa's economy has experienced sluggish growth in recent years with the jobless rate rising to 27.7 percent.
Last month, official statistics revealed that more than half of the 56.5 million population were living in poverty, despite the government's efforts to ease inequality.
In April, the country lost its investment grade credit rating when the world's two major agencies, Fitch and Standard & Poor's, downgraded its sovereign debt to junk status.