During the evening of 14 November, the homes of top Zanu-PF officials who were close allies of President Robert Mugabe and his wife, Grace, were all mapped and targeted by the military.
Under the command of Constantine Chiwenga, head general of Zimbabwe Defence Force (ZDF), following the direct instructions of Emmerson Mnangagwa, the new interim president of Zanu-PF who was axed about two weeks ago, soldiers descended upon the homes of ministers and party officials.
Ignatius Chombo
The minister of finance was expelled from Zanu-PF yesterday and, together with the Mugabes, no longer holds any senior position in the party. He ran the finance portfolio for a month before being detained by the army. According to reports, a soldier died at Chombo's residence as soldiers riddled his house with gunfire.
Kudzanayi Chipanga
The firebrand leader who said he would die for Mugabe was not only forced to retract his stinging comments on Chiwenga, but was also allegedly hit by soldiers before being made to go on live television and issue an apology to the army commander.
He banna! Ku rough… ZANU PF youth leader, Kudzanayi Chipanga, apologised for denigrating the army. #Zimbabwe

WATCH: pic.twitter.com/CUGqCZKBjp

— Phil Mphela (@PhilMphela) November 16, 2017
Munedezi
City Press reports that an intelligence officer was severely assaulted by soldiers and died from his injuries at a military barracks in Harare.
Albert Ngulube
Mugabe's chief of security and the director of Zimbabwe's Central Intelligence Organisation, Ngulube, was purposefully left in the dark and isolated from Mugabe so the army could detain him at his presidential palace in Harare.
He was seized by soldiers after he saw them heading towards Mugabe's mansion. Bulawayo24.com reports his personal belongings were taken.
"They took his cellphone, watch and gold chain and later detained and interrogated him. He was heavily battered. He has some cracks on his head, and could have died," said an official.
This image of a bruised and swollen Ngulube at a hospital has been circulating on social media.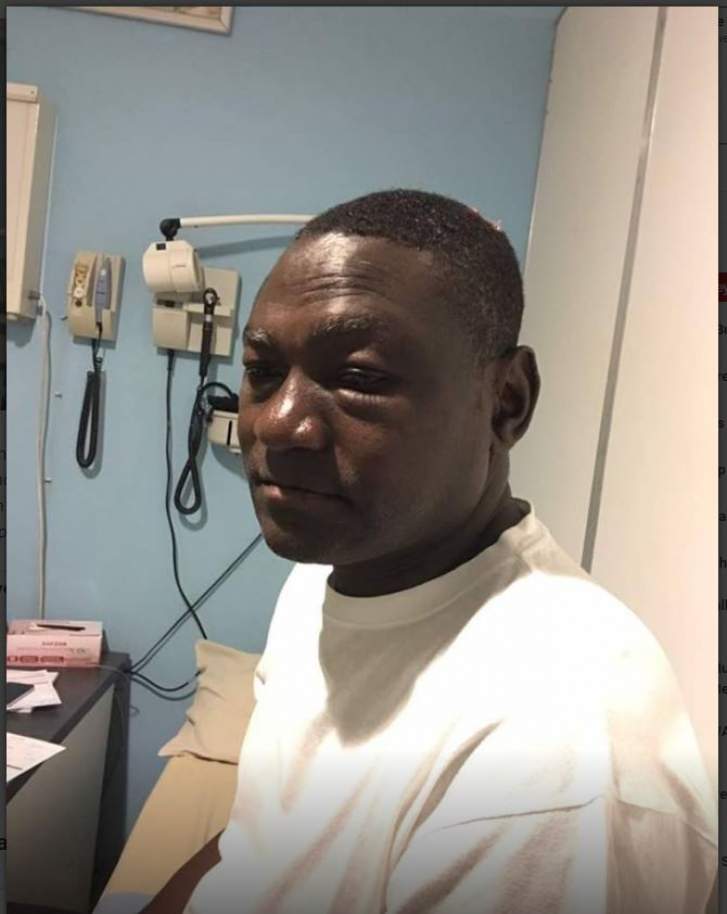 Paul Chimedza
The premier of Masvingo had caught wind of the army's activities, and was en route to South Africa, but was found at an army roadblock. He too was beaten by soldiers and arrested.
READ MORE:
You can't fire a revolutionary leader, says Grace and Mugabe's son
For more news your way, follow The Citizen on Facebook and Twitter.