When Matshela Koko told parliamentarians he took his wife and three stepchildren to Bali, Indonesia, a DA MP took a break from her gruelling line of questioning and gushed. She not only gushed, but appeared flustered too.
"I would like to point out that I enjoy visiting Bali. I absolutely love it. It is my favourite holiday destination," said DA shadow minister of public enterprises Natasha Mazzone as Koko looked on in morbid fascination last night.
This was not an idle chitchat between friends discussing what they did over the festive season after coming to the office. It was actually a pivotal part of Koko's cross-examination that sought to finger him as a state capture foot soldier who did the bidding for Gupta-related companies and associates who were unlawfully awarded billions of rands by the beleaguered power utility.
To prove this, the cross-examination would have to show the Guptas paid for his overseas trips on several occasions.
The trained engineer, whose substantive position within Eskom before being momentarily appointed as acting group chief executive was grou executie for power generation, is alleged to have been in Dubai at the time when financial decisions that defy logic were taken.
He was also accused of being awarded a contract of worth more than a billion rand to Impulse International, a company of which his stepdaughter was the director at the time of the award.
RELATED: New broom(s) eager to sweep Eskom dirt away
Accusations that members of the portfolio committee on public enterprises were trying to ventilate included the allegation that he signed a document approving a prepayment of almost R600 million to Gupta-owned Tegeta.
With this amount in the bank, it is believed the controversial business family was able to purchase Optimum Coal mine from Glencore, and also managed to get Anoj Singh to reduce a R1.6-billion penalty that was part of the mine's liabilities.
Tegeta was the subject of former public protector Thuli Madonsela's 'State of Capture' report. Before the interview was released, Koko was interviewed on Carte Blanche, and blatantly lied about having nothing to do with the transaction. When he was shown a document with his signature, Koko changed his story, and said he had made a mistake.
In parliament last night, he denied almost all the allegations put to him by committee members.
He outright denied being a guest of the Guptas in Dubai at any given point. He told MPs that at a previously scheduled appearance before the committee in December, he had already obtained proof that he paid for the Dubai trips.
He was asked to provide that information through to the office of acting chairperson Zukiswa Rantho. He acceded to this request, and said he would do it this morning. The two invoices below will have to be countered.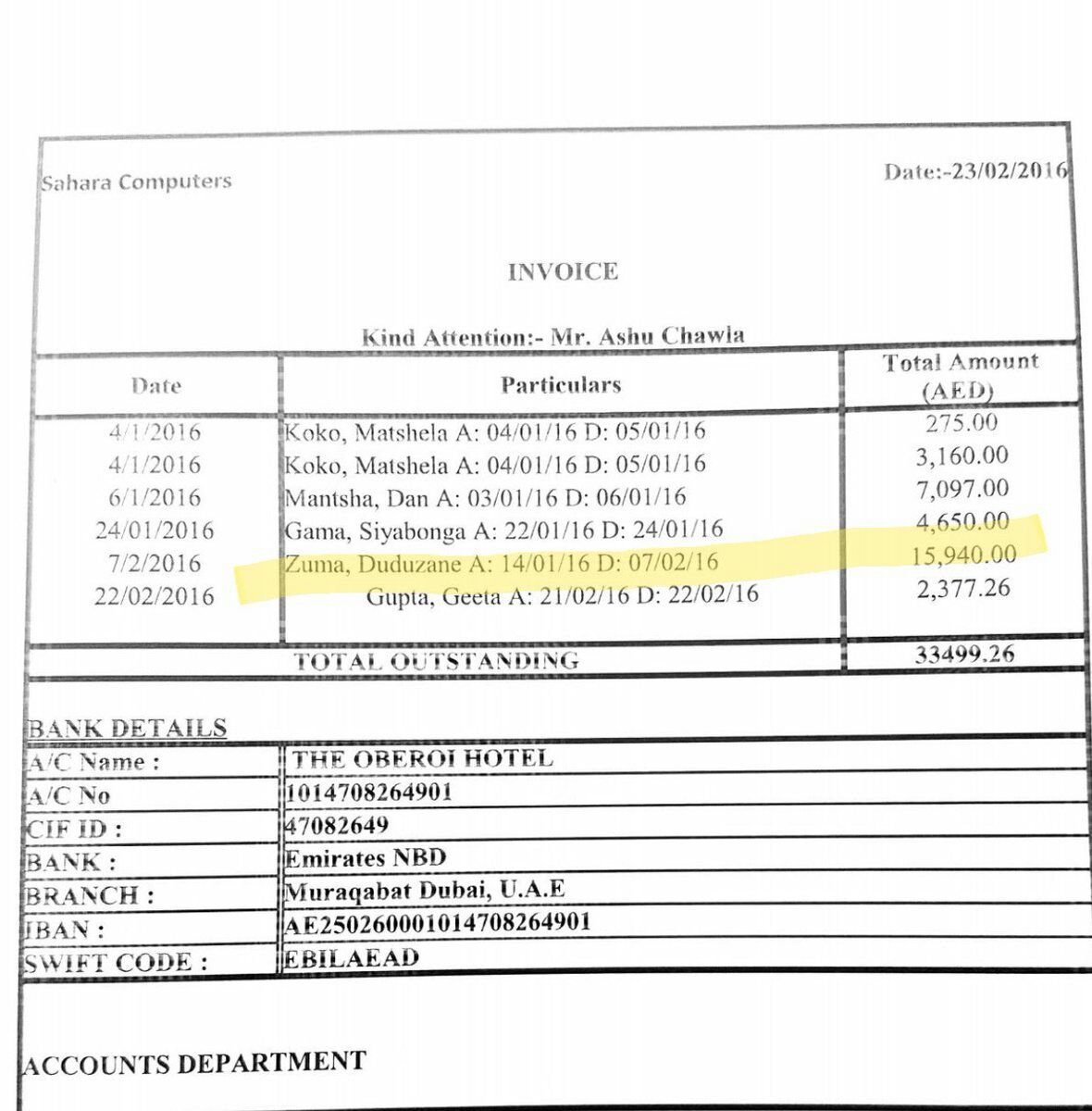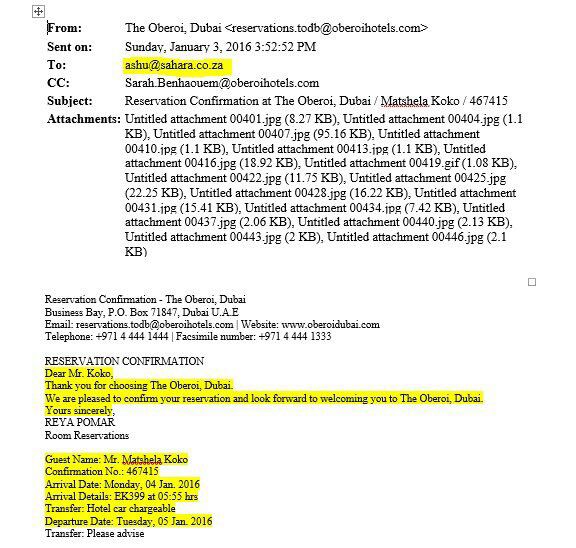 Brown: It took me long … I was looking for an untainted acting CEO