Black First Land First leader Andile Mngxitama has blamed white minority capital for the BLF website being temporarily shut down.
Mngxitama appears to believe a plot to silence the BLF has begun. Blaming land thieves for cyberterrorism attacks, Mngxitama said the apparent takedown of his site was a result of him confronting the Oppenheimer family recently.
In a tweet, he said: " They are also scared that BLF is going to parliament."
He claimed a technical team was busy attending to the site.
https://twitter.com/Mngxitama/status/1060773527312326656
The website has been known to share some controversial views on land. Both BLF.org.za and blackopinion.co.za appear to be having technical issues.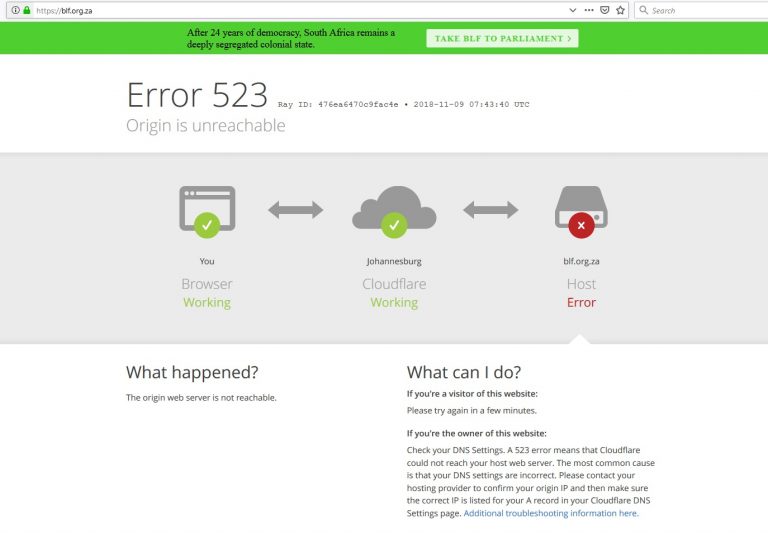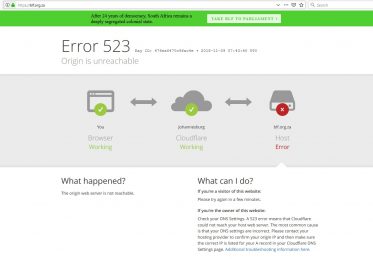 The BLF leader and about 25 supporters were removed from parliament last month after they charged at Nicky and Jonathan Oppenheimer as they discussed their company operating a private terminal at OR Tambo International Airport.
The group led by Mngxitama rose to shout "shut down Fireblade" about 45 minutes into the meeting. Fireblade Aviation is a company operating the private terminal at the OR Tambo airport.
Among the group was BLF spokesperson Lindsay Maasdorp and the group was eventually removed.
Mngxitama has labelled the Oppenheimer family a criminal family.
BLF have disrupted Home Affairs meeting with Oppenheimer family. One member appeared to assault Nicky Oppenheimer. #Oppenheimer #FireBladeHearings pic.twitter.com/oHevHpWanF

— Annika Larsen (@AnnikaLarsen1) October 30, 2018
For more news your way, download The Citizen's app for iOS and Android.