Approximately 20 men ambushed a G4S Security vehicle on the Numbi Road, Mpumalanga this afternoon, Lowvelder reports.
According to J&M Security operations manager Shaun Terblanche, the vehicle was travelling from Dayizenza Mall in Mpumalanga towards Hazyview.
READ MORE: WATCH: Daring cash heist on PTA north highway
The road had been blocked with three bakkies and a Mercedes Benz. " As they came closer, they could see men standing on the back of the bakkies who started shooting at them with AK-47's, R5 rifles and nine millimeter guns."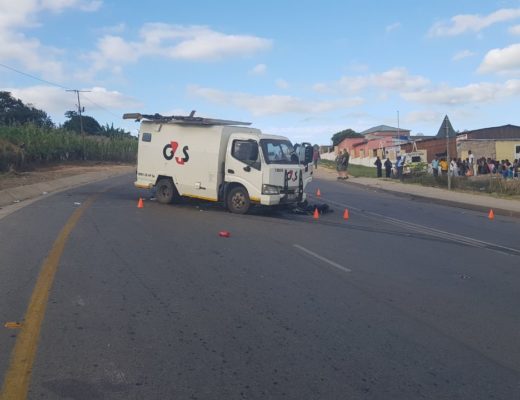 The driver of the security vehicle turned around to try and avoid the ambush, but it was too late, as they were surrounded.
"They held up the security guards at gunpoint, blew up the drop-box and fled the scene with an undisclosed amount of cash."
No injuries were reported during the heist.
Police and security are currently on the lookout for the vehicles.
For more news your way, follow The Citizen on Facebook and Twitter.