A 62-year old Centurion man and his wife were last Sunday forced to stand helplessly by as dozens of people marked their land for "redistribution", Centurion Rekord reports.
Vassie Naidoo said nearly 100 Olievenhoutbosch residents invaded his property, using red and white tape to cordon off portions of the land for themselves.
READ MORE: UPDATE: Calm restored in PTA after cops fire rubber bullets at 'land grabbers'
"They told me that they are taking my property," he said, adding that for his and his wife's safety he had kept quiet so they would not hurt them.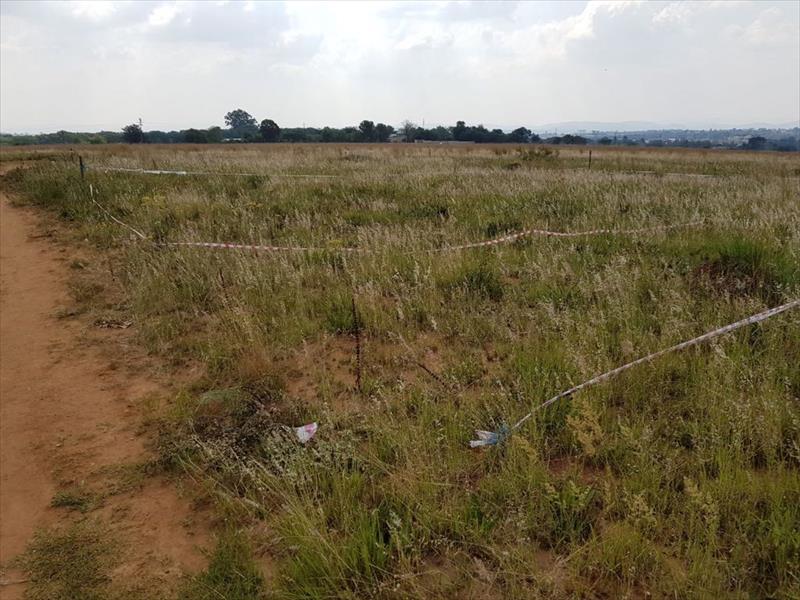 "I did not want any confrontation and just let them do what they wanted. It was the best I could do at the time."
He said since Sunday morning, people were coming in numbers to measure and claim portions for themselves.
On Tuesday morning, Naidoo said three vehicles stopped in front of his house but did not stay long.
He said both his home and his business were on the property.
"When one group leaves, another pitches up to mark their portions."
Naidoo said he called the SAPS and the Tshwane metro.
"The police never responded to my complaint."
Naidoo said he went to the Olievenhoutbosch police station to file a complaint of trespassing.
"I received a case number but I am still wondering what would happen if the land invaders come back and the police do not respond to our call."
The Olievenhoutbosch police could not be reached for comment.
The Tshwane metro was still gathering information about land invasions and would respond to the enquiry soon.
Also read:
UPDATE: Calm restored in PTA after cops fire rubber bullets at 'land grabbers'
For more news your way, follow The Citizen on Facebook and Twitter.