Eighteen Terenure, Kempton Park, residents, including 10 young children, are without a roof over their heads after a fire engulfed their home on Monday morning, reports Kempton Express.
"This house was all my mom had. She had nothing else in life and now her house is gone," the son of the homeowner and fellow resident Albert Kruger, 44, told Kempton Express as smoke poured from the house's windows.
Kruger was in town on Monday morning and when he returned, he was met with a blaze in a back room.
ALSO READ: Fire consumes Soweto family home
"I woke up my mother and sister and took them and two small children outside. Luckily, the other children were already outside," he said, still shaking and with soot on his face.
No one was harmed during the incident, but Kruger's mother was treated for shock.
According to Kruger, 18 people live on the premises, the youngest being a two-year-old girl. "To be honest with you, I don't know where we're going to sleep tonight."
As a firefighter exited the house, of which the roof had already collapsed by 12.30pm, a toy and sweets packet could be seen lying behind him.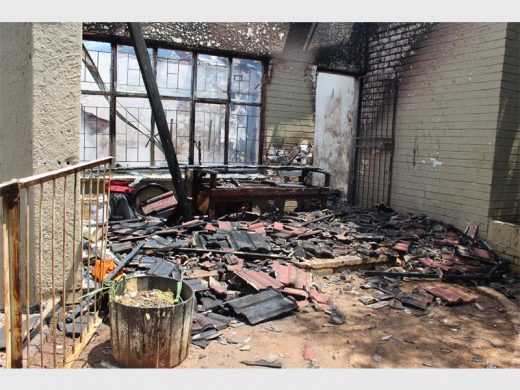 Gerald Groenewald, a SecPros Security member, said he received the distress call from a community member at around 11.50am.
"When we arrived on the scene, the fire department was already here," he said.
Members of the sector 3 CPF were also on scene and worried community members gathered in the street.
Community members who would like to make donations towards the family can contact Christelle Theron on 071 274 7488. Theron lives a few houses away from where the house burnt down.
For more news your way, download The Citizen's app for iOS and Android.