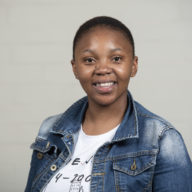 Reitumetse Makwea
Journalist
3 minute read
17 Feb 2022
5:45 am
Ending State of Disaster: Lifting restrictions too soon?
Although SA has exited the fourth wave, with lower hospitalisations and deaths, the risk of new variants is still there.
Commuters are pictured at Bree Taxi rank in Johannesburg, 29 June 2020. All commuters are required to wear masks as well as sanitise their hands when in the Taxi. Picture: Tracy Lee Stark.
---