Gearing up for her third marathon of the season, road running star Gerda Steyn says she is wary of racing too much before the end of the year, but she is likely to turn out again on the domestic circuit this month.
Steyn, based in Dubai, returned home to finish third at the Spar Grand Prix 10km race in Durban on Saturday, crossing the finish line in 33:07.
Ethiopian athlete Tadu Nare charged to another dominant victory in 32:07, stretching her lead in the women's series, and Glenrose Xaba dropped Steyn in the chase for the line, taking second place in 32:59.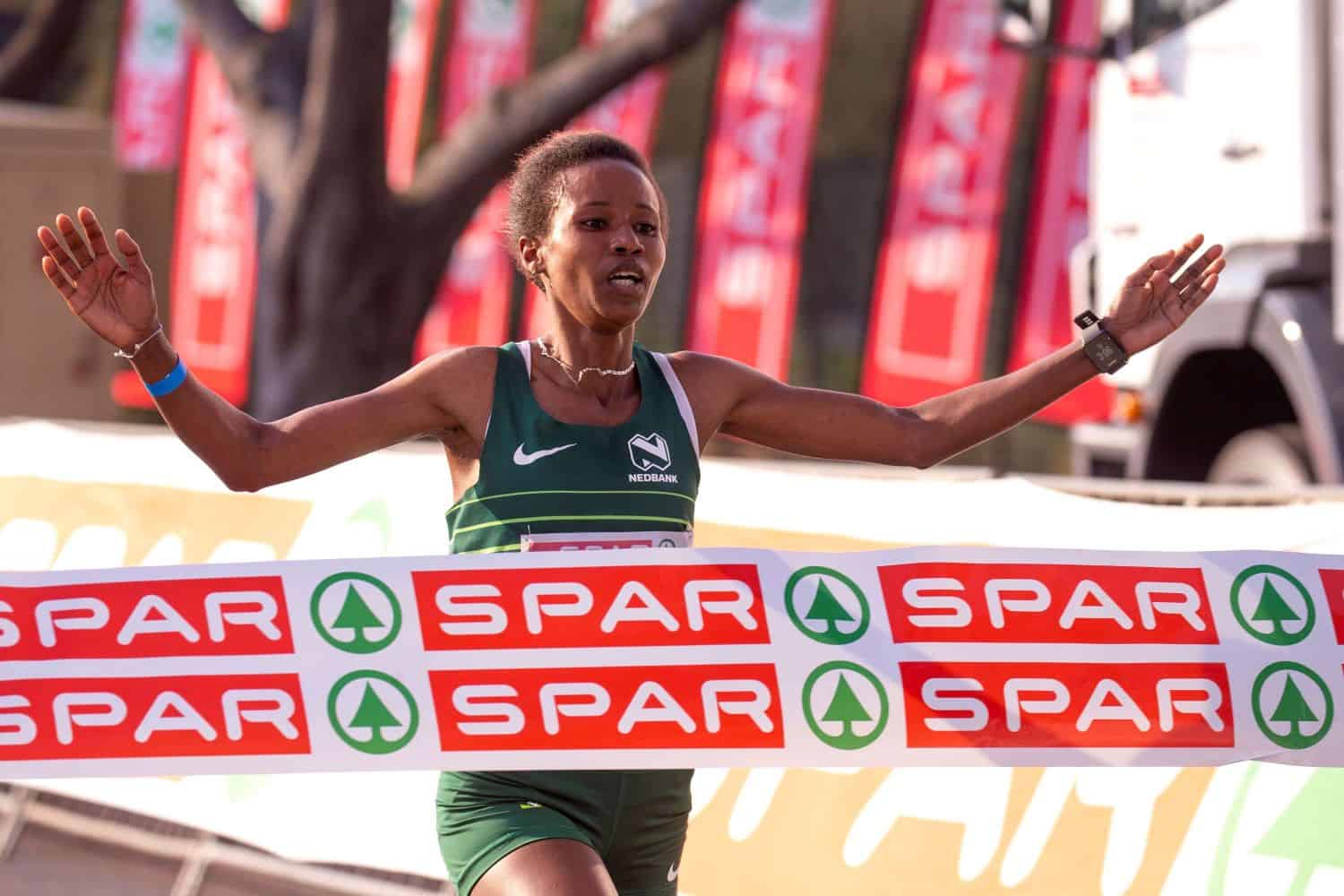 The 31-year-old Olympian was satisfied, however, after taking the bottom step on the podium.
"I felt good through the race but I couldn't match Glenrose's speed in the last two kilometres," Steyn said.
"I did feel a little fatigued, but it was expected because I'm focussing on training at the moment."
After breaking the long-standing national marathon record in Italy in April, clocking 2:25:28, Steyn finished 15th at the Tokyo Games last month in 2:32:10 – the best result by a South African woman in the Olympic marathon since Colleen de Reuck ended ninth in the 42km race at the 1992 Barcelona Games.
ALSO READ: Tadu Nare extends Grand Prix lead with gun-to-tape victory
Though she did not respond to speculation that she would compete at the Cape Town Marathon next month, Steyn confirmed she would announce the details of her upcoming 42km race within the next week. She was also likely to turn out at the fourth leg of the Spar Women's Grand Prix in Centurion on September 24.
"I'm already preparing for my next marathon, so it's a little bit tight after the Olympics and I don't want to over-race," Steyn said.
"But I will try run one more Spar race because it pushes me harder than I would push myself in training. You can't race on your own."