After being cancelled last year, the Sanlam Cape Town Marathon is set to make a welcome return to the domestic road running circuit next month.
The top-flight World Athletics Gold Label road race, scheduled to be held in the Mother City on October 17, is expected to lead the charge in the return of mass participation sport.
Here are five things you need to know about the event.
Mass field
Organisers said recently they had "received support to go ahead with planning" after presenting a Covid-19 Risk Mitigation Plan to government, and they were preparing to host 10,000 runners at next month's event.
They also revealed they were expecting to host 1,000 runners in the 22km and 46km trail runs, to be held on the sidelines of the marathon.
Despite this being well below the previous entry limit of 24,000 runners at the popular annual event, it will be one of South Africa's first mass participation events to make a comeback during the pandemic.
Covid restrictions
With the race being held under lockdown regulations, there will be some significant changes at this year's event.
All runners will be required to undergo cumpulsory Covid-19 Antigen testing at Cape Town Stadium during a 48-hour period prior to the race.
Also, the start line moves to Fritz Sonnenberg Road, where a staggered start will see runners setting off in seeded batches to allow for social distancing.
Elite men
Though the race is packed with international athletes, all eyes will be on local favourite Stephen Mokoka.
The national half-marathon record holder won in Cape Town in 2018, clocking 2:08:31 to secure the national title.
The 36-year-old South African will have to be at his best, however, against a field which includes Ethiopian athlete Belachew Ameta and Kenya's Emmanuel Ngatuny, who have both run under 2:09:00, as well as 50km world record holder Ketema Negessa.
Elite women
Like Mokoka, the country's top women's distance runner will also be looking to put up a fight.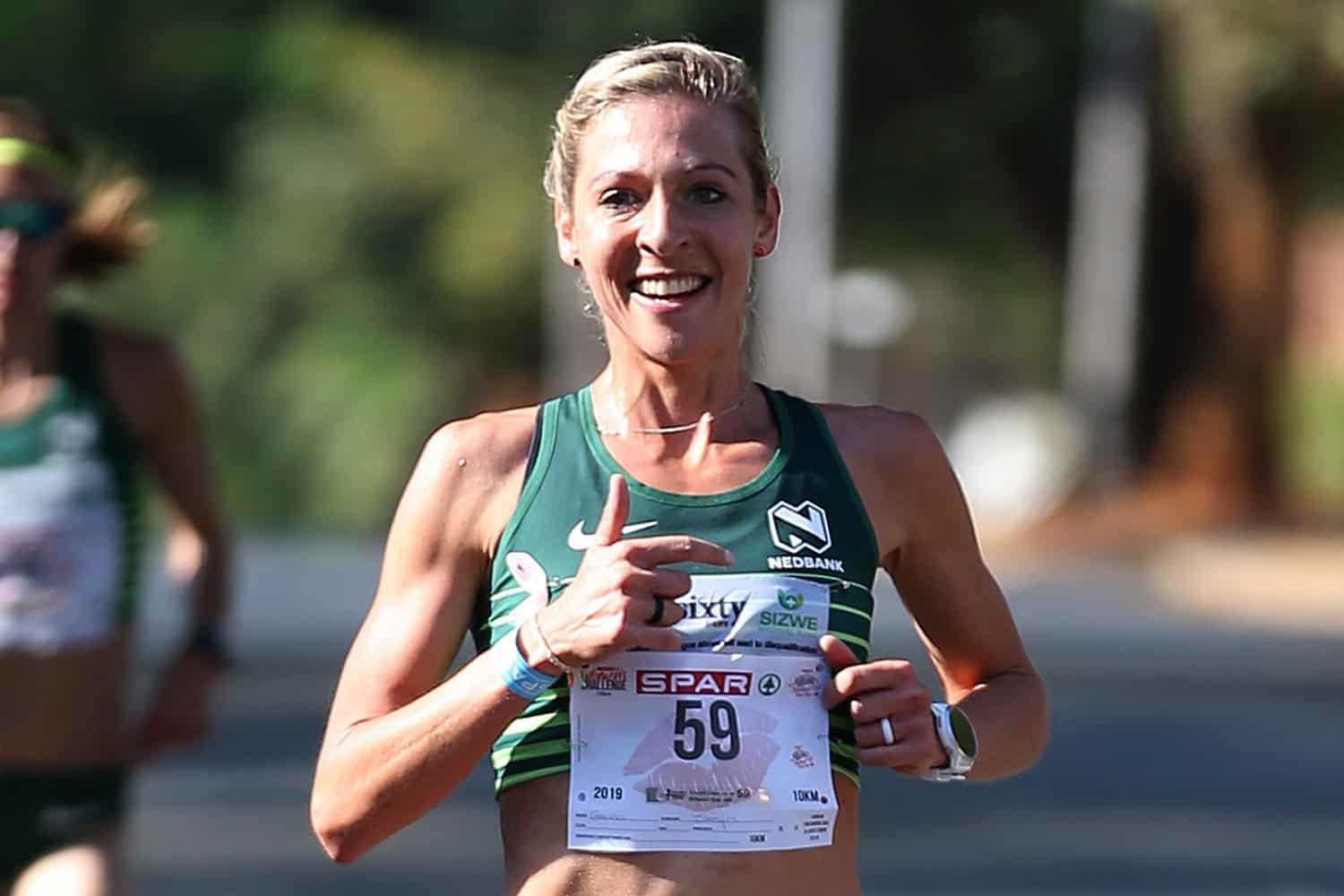 Gerda Steyn, who broke the long-standing national 42km record when she clocked 2:25:28 in Italy in April, has dipped under 2:28:00 on three occasions over the classic distance.
She too will have to be ready for battle, however, against a line-up which features Kenya's Lucy Karimi, who holds a personal best of 2:24:24, and Ethiopia's Nurif Shimels, who finished second at the 2019 Cape Town Marathon in 2:27:40.
Group effort
"The organising team's gargantuan efforts over the past few months have paid off, and we are poised to stage Africa's only World Athletics Gold Label marathon and the ASA Marathon Championships," said Cape Town Marathon co-founder and ambassador Francois Pienaar.
"We are incredibly grateful for the support from the Department of Sport, Athletics South Africa and all our stakeholders."